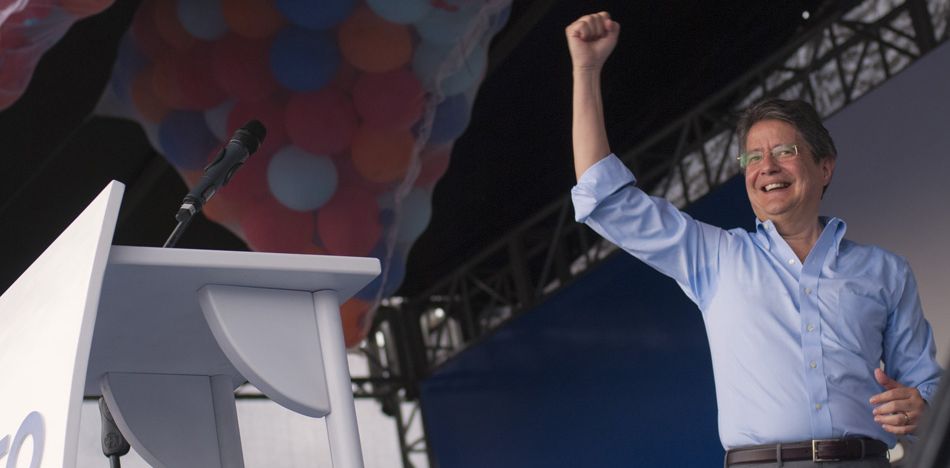 Ecuador's presidential candidate, Guillermo Lasso, reported that he will request a recount of the second round presidential vote on Sunday, April 2.
"We will contest the results as soon as they are officially declared," Lasso told a news conference.
Likewise, the candidate of Creando Oportunidades (CREO) assured that if in the results of the recount, his official opponent Lenin Moreno is a winner, he will recognize the triumph.
"If in the recount of votes they win by a vote, here I am to recognize that victory," Lasso said, while alleging that the counting of votes involved "fraud" that he described as "brazen."
"We predict that they will deny our request, but in the denial of our requests is confirmation of the fraud," he said.
The candidate reiterated his arguments about the alleged irregularities among which are the manipulation of voting records and the fact that during a period of time in which the CNE website was down, the counted vote totals increased from 20% to 90%.
Guillermo Lasso, even published through his Twitter account, an example in which vote totals were inverted between himself and ruling party candidate Lenin Moreno.
"We are going to be with the Ecuadorian people" to defend the votes, Lasso said.
The Lasso campaign also noted the extreme discrepancy between the time frame for reporting the first round electoral results on February 19, and those on April 2. The first round presidential vote was shrouded in controversy, when the CNE shut down its counting process at 11pm on the first night, and then proceeded to delay four days before reporting final official results, which confirmed a second round election between Lasso and Moreno.
Moreno, according to official results, defeated Lasso by 2.2% in the Andean nation's hotly contested election.
Regional leaders have congratulated the Alianza Pais candidate on his victory.
Source: La Republica