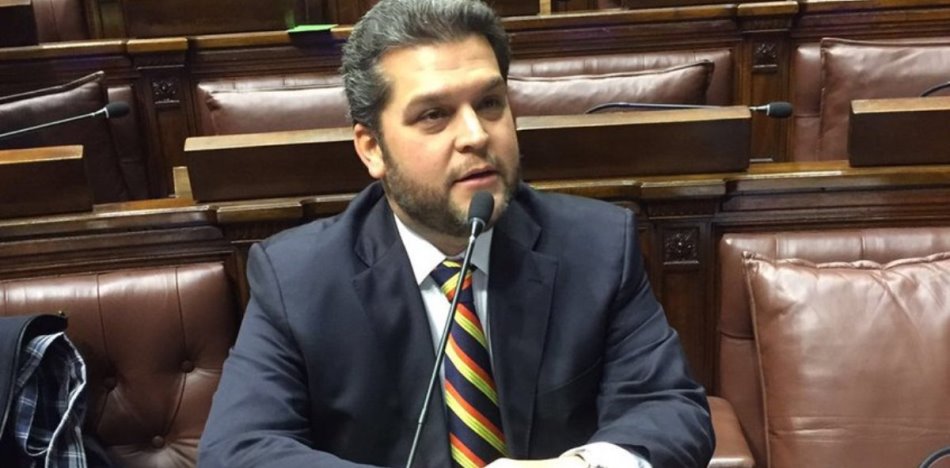 Once again the regime of Nicolas Maduro has blocked the passport of a Venezuelan opposition deputy; this time the individual impacted was Eudoro González, head of the Venezuelan delegation to Mercosur.
José Gregorio Correa, chairman of the Mercosur Parliament's internal affairs, security, and defense committee, rejected the measure taken by the Maduro government, which has also blocked the passports of deputies Luis Florido and William Dávila.
The parliamentarian also criticized the Chavez government for denying visas to representatives of the World Inter-Parliamentary Union, an organization that brings together parliaments of the world.
The special mission was planning to arrive in Venezuela, to verify the situation in the country; especially with regard to illegal measures taken against the National Assembly and the arbitrary detention of deputy Gilber Caro.
It should be noted that the cancellation of passports of Venezuelan dissidents is becoming a habit for the government of the South American country.
The regime has canceled the passports of three other Venezuelan government opponents who have tried to leave the country. These officials argue that the pretext for the cancellations has been trumped up criminal charges. Such was the case for deputy Luis Florido who tried to leave the country and was unable to.
Florido was held at the Simón Bolívar International Airport last Friday. In addition, they canceled his passport for an alleged complaint of theft made by SAIME, Venezuela's Administrative Service of Identification and Migration.
In early January, Venezuelan journalist Thábata Molina denounced that at the airport her passport was canceled and she was allegedly alleged to have been implicated in a robbery by SAIME.
The same happened on February 7, when the opposition deputy William Davila denounced that when he was completing the immigration procedures to leave the country, he was notified that he could not travel.
He was initially told that his passport presented a "technical error", and then at the Saime's office he was informed that his passport had been canceled due to being reported lost. "Only in a dictatorship are passports annulled in such a fasion," said Davila.
"With these actions the autocratic character of this regime is evident. They respects nothing. They permanently violate the Constitution and show that the only ones who are in contempt of the rule of law are those who follow the orders of Nicolás Maduro," he said.
Source: Diario Las Américas