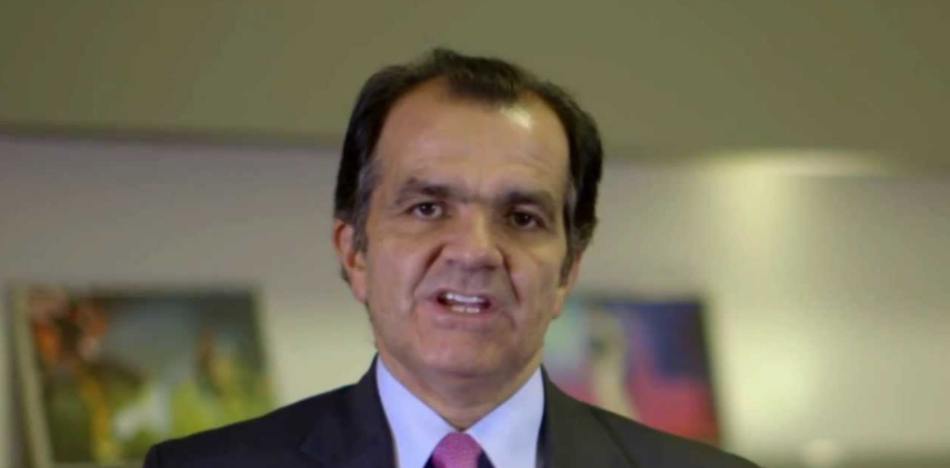 Democratic Center presidential candidate Óscar Iván Zuluaga announced today in a statement that he will suspend his presidential campaign while an investigation continues into the Odebrecht case, in which he is alleged to have received money from the corrupt Brazilian construction giant during his 2014 campaign. Zuluaga won the first round election, and then narrowly lost to current president Juan Manuel Santos, who has also been implicated in the Odebrecht scandal.
Zuluaga is accused of receiving money from Odebrecht to pay the controversial political advisor Duda Mendoça, a fact that he acknowledged, but contended was legal under the rules of the Colombian electoral system. However, there are indications that only a portion of the money received for his campaign was recorded in the official documents.
"Yesterday I asked former President Álvaro Uribe for a personal meeting that we held this morning at his home in Rio Negro. My purpose was to communicate firsthand the decision to postpone my presidential candidacy until the questions about the participation of Odebrecht for the payment of the services of Duda Mendonça, adviser to my presidential campaign in 2014, are completely clarified," said Zuluaga in the statement.
So far the only thing that is certain is that a meeting took place in Brazil between Mendoça, David Zuluaga (Zuluaga's son), and the other Uribista candidate, Iván Duque, who acknowledged the meeting, but insisted that they never discussed money, only campaign strategy. However, the political adviser himself assures that the financial terms of the deal were discussed at the meeting. Due to the high cost of such services, it was proposed that they would be partially covered by Odebrecht.
However, the Zuluaga campaign is not the only one in the cross hairs of the investigation. Ex-senator Otto Bula, who was also ensnared in the Odebrecht case and who has admitted receiving money from the Brazilian multinational, said that part of the money he received was destined for the campaign of Juan Manuel Santos, and that USD $1 million was paid to campaign manager Roberto Prieto.