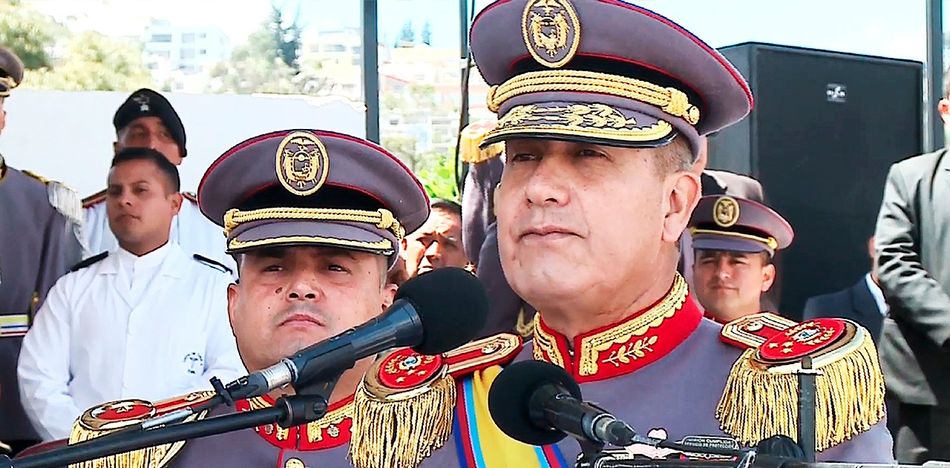 Former Ecuadorian general Luis Castro Ayala warned of a lack of transparency and security breaches with regard to the vote count during the nation's elections on February 19.
According to Castro Ayala, the Ecuadorian Army was not involved in the chain of custody of the ballot boxes after the voting had concluded. He alleges that the chain of custody should always count on the presence of the armed forces in order to safeguard the popular will.
Castro Ayala says it is necessary to analyze "the participation and responsibility of the institution during the electoral process, considering respect for Constitutional order and the will of the people manifested at the polls."
Yet, the National Electoral Council (CNE) and the Ministry of Defense disputed Castro Ayala's statements by saying that the chain of custody of the electoral material had been "fulfilled by the Armed Forces, through its legal role and capacity in our electoral process."
"The electoral material has been in the permanent and uninterrupted custody of the Armed Forces, which has been publicly known and has been properly documented," said the CNE.
"At no time, has electoral material been found not be under the custody of the armed forces, in order to guarantee the security of our elections," the Council continued in a statement.
For its part, the Ministry of Defense, in another statement also denied that the Armed Forces had not guarded the electoral material.
"The armed forces fulfilled their work," said the Ministry.
General Castro was dismissed on Sunday, March 5, by the Ecuadorian president, Rafael Correa and replace by general Edison Narváez Rosero.
Ecuadorians will be voting in a second round presidential election on April 2, in a closely watched contest between former Guayas governor Guillermo Lasso, and former vice president Lenin Moreno.
Moreno, Correa's handpicked successor, narrowly missed a first round electoral victory, receiving 39.3% of the votes, when he needed 40% to avoid a runoff.
Sources: El Nuevo Herald, El Universo, Ecuador Inmediato