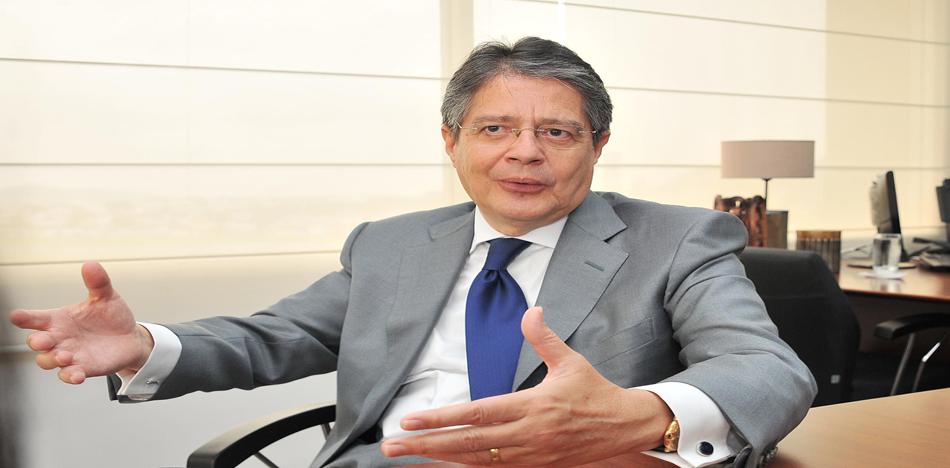 Tensions are nearing the boiling point in Ecuador as the National Electoral Council (CNE) continues to delay reporting completed vote totals. With 96.7% of votes counted as of 7pm, Lenin Moreno continues to maintain an 11 point lead over closest rival Guillermo Lasso. Moreno has 39.29% of valid votes, with Lasso at 28.27%. The CNE has all but declared a second round, noting a "marked tendency" regarding the pattern of outstanding votes, and strongly implying that Moreno will not reach the critical 40% threshold with remaining votes.
Under Ecuadorean election law, a candidate can win outright in the first round with either 50% or 40% plus a 10 point margin of victory.
The Ecuadorean opposition has viewed the CNE's delays with skepticism, with many suggesting that they are being used as an opportunity by Rafael Correa's Alianza Pais party to manipulate the vote count and give an outright first round victory to Lenin Moreno.
Assemblywoman Mae Montano of Movimiento CREO confirmed today in an interview with Ecuadorean daily El Comercio, that Guillermo Lasso will be making an appearance this afternoon in front of the CNE headquarters in north Quito. "I believe that at this time, we need Lasso's presence here in the capital. But to be clear, this goes beyond just a political movement or candidate. This is to defend democracy in Ecuador."
Guillermo Lasso joined his supporters today in front of the CNE at 3pm this afternoon, and will subsequently return to his native Guayaquil where he will speak with the local delegation of the CNE.
Close elections are nothing new in the Andean region. Ecuador's current situation brings to mind the bitterly contested Peruvian presidential election of last year when Pedro Pablo Kuczynksi defeated Keiko Fujimori by the narrowest of margins.
The Ecuadorean opposition is particularly concerned about the potential for fraud because of the closeness between outgoing president Rafael Correa and state institutions.
However, the opposition fared far better in the 2017 elections, than in the last election cycle in 2013. Lasso's Movimiento CREO-SUMA alliance will nearly triple their representation in the Assembly, going from 11 to 31 seats. The third largest party, also part of the opposition, will be Cynthia Viteri's Partido Social Cristiano, which will occupy 16 seats in the Assembly. The ruling Alianza Pais party is projected to retain 67 seats, according to a preliminary count by Ecuador's Participacion Ciudadana.
A second round election is certain to be hard fought and bitterly contested, with most analysts giving a slight edge to Lasso. Third place finisher Cynthia Viteri announced her support for Lasso at the close of election day, and while former Quito mayor Paco Moncayo refused to endorse either candidate, it is expected that a decisive majority of his followers will also back Lasso.
Both Moreno and Lasso will thus start off with a base of around 45% of support each, and vigorously contest the battle for the remaining 10% of the Ecuadorean electorate.
Thus, even minor players such as fifth place finisher Dalo Bucaram of the Fuerza Ecuador and sixth place finisher Ivan Espinel of the Fuerza Compromiso Social, may find themselves as kingmakers, being fervently pursued by Lasso and Moreno for support and advice.
Lasso's edge in a second round may come down to one simple fact: Despite Rafael Correa's relative popularity, and a decade of relative political and economic stability, Ecuadoreans appear ready for a change.
Source: El Comercio