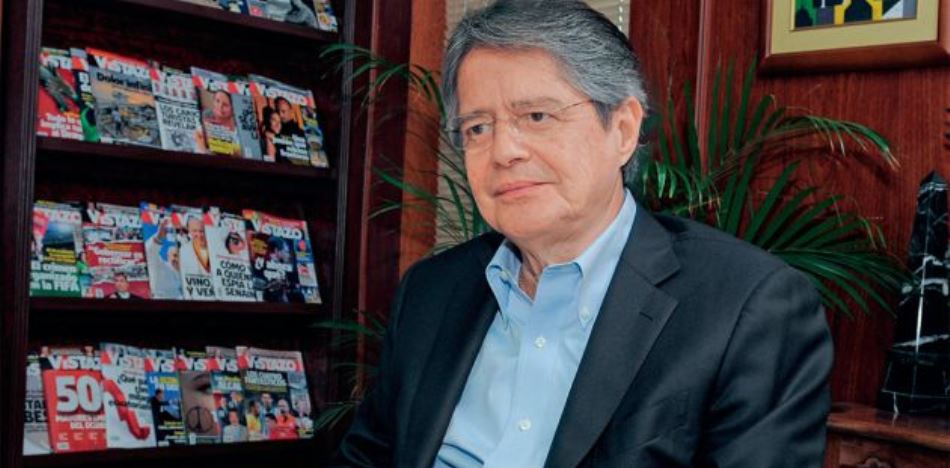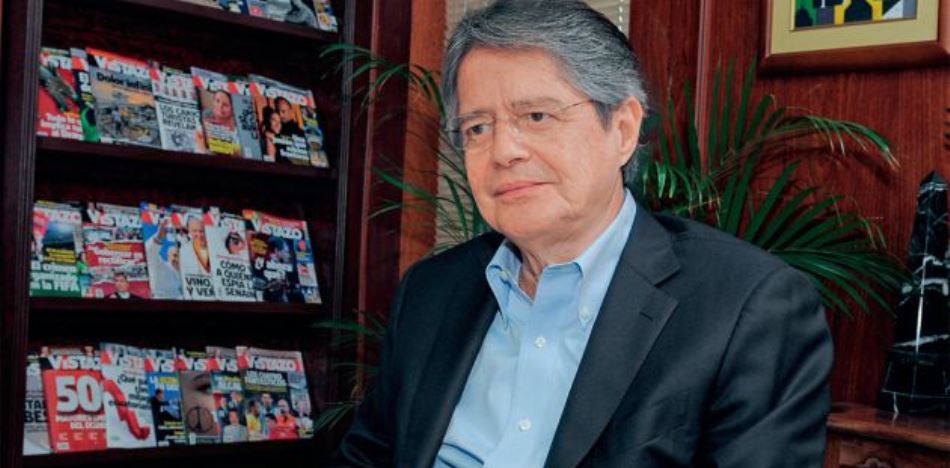 EspañolEcuadoreans will be heading to the polls on Sunday, February 19th to elect a new president as well as all members of the National Assembly. Guillermo Lasso, representing the CREO Movement, has served as governor of Ecuador's largest province of Guayas, Minister of Economy, and currently heads the Bank of Guayaquil. If no candidate wins either 50% or 40% with a 10% margin of victory, there will be a second round election on April 2. PanAm Post English editor David Unsworth recently spoke with Lasso via email about the state of the race.
Why are you the best candidate to face ruling party candidate (and former vice president) Lenin Moreno, reach the second round, and win the election?
My best qualification for defeating Rafael Correa's party and saving the country from our current economic crisis is my 45 years of experience as an entrepreneur and job creator. I know how to run a business during tough times, I know what entrepreneurs need to be able to invest and create jobs, and that is what I intend to do for Ecuadoreans. In addition to our economic proposals, our campaign is also based upon social proposals, that seek fairness, prosperity, and solidarity for the Ecuadorean people.
Tell us about your participation in the formation of the CREO Movement.
The CREO Movement was born as a political organization that could represent an alternative within the national political context, allowing many Ecuadoreans to freely contribute ideas, and join forces with the objective of seeking urgent solutions to the significant problems facing our nation. Its principles are inspired by the values that unite us as Ecuadoreans: the freedom to work for a better future, solidarity with the disadvantaged, and love for our families, communities, and country. Thus, we formed a political party, which gradually gained momentum as citizens throughout the country came together to seek a new voice in Ecuadorean politics.
Currently CREO has 11 seats in the National Assembly. What will be the strategy to increase the number of assembly members in 2017?
The result of the presidential and assembly elections is in the hands of the Ecuadorean people. The key to our strategic vision is to show Ecuadoreans that as members of CREO we share their vision: we all want a real change, and we have prepared viable and effective proposals to achieve that change. Our strategy is to show the reality so that every Ecuadorean decides and votes for all of us.
What have been the main economic problems during Rafael Correa's 10 year rule, and how does CREO propose to return Ecuador to prosperity?
Unemployment is perhaps the most serious problem we have inherited from our current government, but there are other pressing problems as well: our high indebtedness and fiscal deficit, corruption, and bad commercial relationships with the rest of the world.
Our main proposal is to create one million new jobs in four years. In order to do this we are going to revive the Ecuadorean economy by eliminating fourteen taxes, lowering tariffs, signing new agreements with our most important trade partners and joining the Pacific Alliance. We want Ecuador to enjoy good economic, political, and commercial relationships with our neighbors and the world at large, so that we can attract more foreign investment and create jobs.
As a continent that depends heavily on exporting natural resources, South America has suffered in recent years. What do you propose to do to diversify the Ecuadorean economy, which currently is heavily dependent upon oil revenues?
Ecuador has been dependent upon petroleum for many years and with the recent fall in oil prices, we have begun to notice the consequences of an economic model characterized by high levels of public spending, aggressive leveraged debt, and overconfidence in the revenue derived from high oil prices. Ecuadoreans have had to face a severe crisis due to the government's lack of fiscal prudence and planning. Our proposal to diversify the economy is to move from being a petro-dependent country to focus on giving support to all sectors of the economy so that they can develop. We are going to stimulate production, removing trade barriers, and giving incentives for all sectors of the country's economy to prosper without excessive dependence on oil revenues.
During Rafael Correa's term in office, Ecuador's relationship with the United States worsened. How do you see the future of US-Ecuadorean relations if you win the presidency?
The United States is our main economic partner and we aim to improve relations with them. We want to participate in the trade agreement that Colombia and Peru have already signed (with the US), and we see it as a key opportunity to improve our economy, because trade with the United States is of vital importance for our economy. Therefore, the door to trade between the two countries will remain open.
What will you do to bring about true change, after 10 years of Correa and his Alianza País party?
Our proposals prioritize institutional change to achieve a fair Ecuador, economic change for a prosperous Ecuador, and social change for a unified Ecuador. Ecuador will be a country in which there is true democracy, freedom of expression, free markets, free trade, and better job opportunities. We will be a country where citizens can live without fear of an abusive government, without the uncertainty generated by constant tax increases, or excessive regulation of some economic sectors, which have been several of the main consequences of Rafael Correa's economic model.
Several human rights groups have criticized new laws in Ecuador that are said to violate press freedom. What will you and the CREO Movement do about this?
We will respect the freedom of the press and the freedom of expression for all citizens. We will guarantee them as the fundamental human rights that they are, and we will repeal the Ecuador Communication Law of 2013, that has only served to persecute journalists, and silence citizens and media outlets. We will respect dissenting voices and let the press exercise its profession free of government interference.
When we look at Ecuadorean politics, we often discuss the division between the coastal region, and the Andean region. What can a presidential candidate or political party do to unite the country?
Ecuadoreans can and should leave behind all kinds of division. We must reject the resentment that for many years they have wanted to impose upon us. We can look to the future, to the Ecuador that we all want. We need to remember to focus on the values that unite us, such as work, happiness, and solidarity.
Some commentators have suggested that, as occurred in the 2013, the Partido Social Cristiano and CREO must unite to have a higher probability of reaching the second round. Are you worried about dividing votes with the PSC and facing the possibility that Moreno wins in the first round?
At the moment, any type of alliance is impossible according to Ecuadorean electoral law. For the Ecuadorean people it is clear that our political movement represents the best opportunity to defeat "Correísmo", which has been confirmed by all major polls. We are sure that we represent the change that Ecuador needs and that the will of the Ecuadorean people will reflect this come election day.
The PSUV [ruling party in Venezuela] and Nicolas Maduro are now discussing the possibility that the opposition will not be allowed to participate in upcoming regional elections. What can be done to promote democracy in Venezuela?
There are very concrete actions that we can take to further democracy in Venezuela. We will start by asking the Organization of American States to convene a meeting, which is provided for by Article 20 of the Inter-American Charter, to take appropriate action against the Venezuelan regime. We can not allow such affronts to democracy as currently exist in Venezuela.