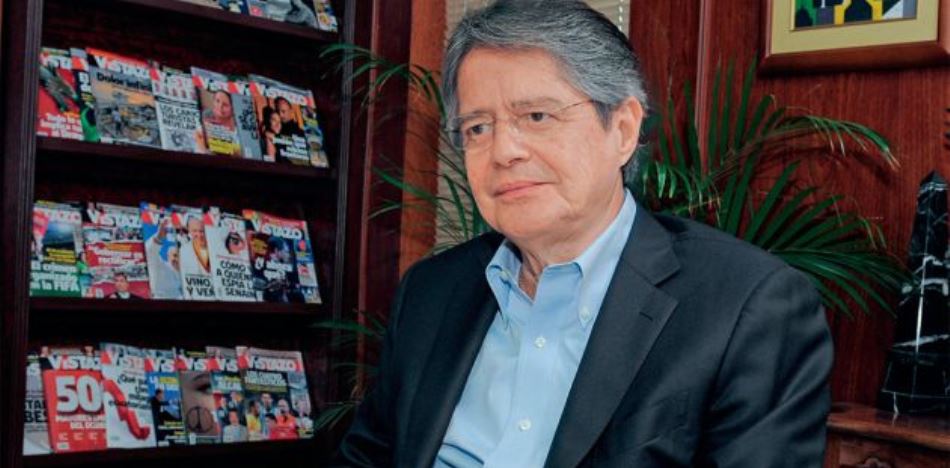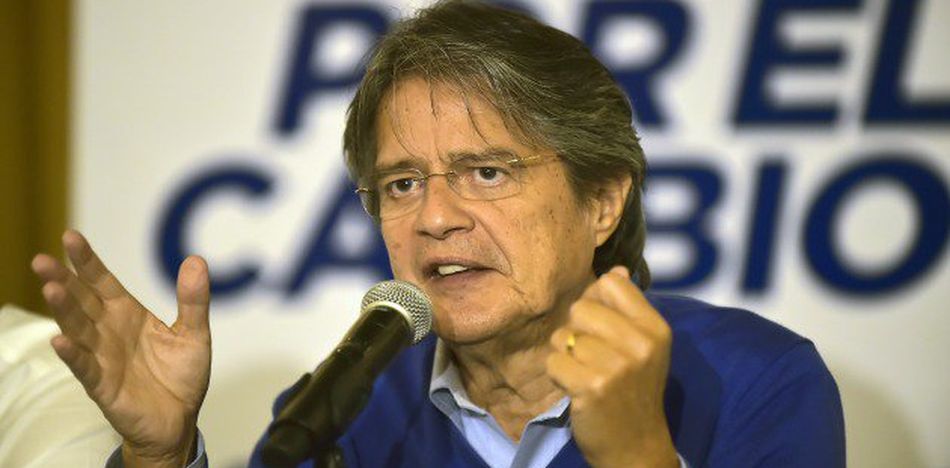 With less than a week to go until Ecuador's presidential and Congressional elections, Ecuadoreans appear ready for a change. A slight majority now disapproves of the 10 year administration of current president Rafael Correa, while corruption scandals relating to Odebrecht and state-owned oil company Petroecuador appear to be weighing heavily on the ruling Alianza Pais Party.
This is most likely to work to the benefit of center-right banker Guillermo Lasso, who has come in second place in all but one of the most recent polls. He is heading the CREO movement, and has focused his campaign on reviving the Ecuadorean economy, promising to create one million new jobs in the process. He has also made international headlines recently be promising to evict Julian Assange from the Ecuadorean embassy in London, should he become president.
While Lenin Moreno has led in every poll taken this year, it appears unlikely that he will reach the 40% threshold needed to prevent an April 2 runoff election. Under Ecuadorean law a presidential candidate can win outright with either 50% of the vote, or by winning with 40% and besting the second place finisher by 10%. The former scenario is virtually impossible, while the latter appears improbable.
Moreno has not been directly implicated in the recent corruption scandals, but his running mate, current vice president Jorge Glas, has been dogged by the allegations, which involve inflating state contracts and receiving kickbacks at the country's largest oil refinery in Esmeraldas.
As Moreno struggles to climb the steep hill to 40%, Guillermo Lasso is also certainly concerned about an opponent on his right: current Congresswomen Cynthia Viteri, who represents the Partido Social Cristiano. Four of the past five polls, have Lasso in second place, but one February 5 poll, put Moreno at 29%, Viteri at 20%, and Lasso at 18%. It is likely that should the election go to a second round on April 2, Lenin Moreno will be facing a united front between center-right CREO and the more conservative Partido Social Cristiano.
Former Quito mayor Paco Moncayo is also in the running, but few expect him to mount a credible challenge to reach the second round.
Candidates have announced their final campaign plans for the week. The campaign season officially closes at 11:59PM on Thursday, February 16. Lasso and Viteri will close their campaigns in Guayaquil, while Moreno will be in the capital Quito.
Perhaps no one is paying more attention to the presidential race than Wikileaks founder Julian Assange, who has now been a guest of the Ecuadorean government for more than four years.
Fundamentally, the election may be more than anything a referendum on the legacy of Rafael Correa, who led Ecuador through a period of relative stability and prosperity, but whose popularity has suffered recently amid falling oil revenues, increased debt, charges of authoritarianism, and a famed confrontational style. Moreno has promised to continue the socialist policies of his predecessor, but without the acerbic approach.
Correa came to power as part of the legendary "Pink Tide" that swept Latin America in the last 10 to 15 years: from the rise of the Workers Party in Brazil under Lula da Silva and Dilma Rousseff to the Kirchner dominance of the Peronist Justicialist Party in Argentina, to the oil-fueled foreign policy of Hugo Chavez in Venezuela, the left's ascendancy seemed unstoppable. Yet, the last few years have dealt numerous setbacks to left-leaning governments throughout the region: Argentina's center-right Mauricio Macri took the reigns in 2015, Dilma Rousseff was impeached by the Brazilian Senate in 2016, and the Venezuelan opposition roared back to power in a landslide in the country's National Assembly elections.
Now, Correa-fatigue, an economic slowdown, and the Odebrecht/Petroecuador corruption scandals may be the perfect storm to upset the ruling party's presidential ambitions, and deal yet another blow to the Pink Tide.
The sordid allegations of a corrupt bargain between high-ranking administration officials at Petroecuador and head honchos at Brazilian construction giant Odebrecht may be enough to swing the election, which is not surprising given the wake of destruction that Odebrecht has left in its path: from toppling Brazil's government, to implicating Peruvian ex-president Alejandro Toledo in a $20 million bribe, to rattling Colombia's Juan Manuel Santos with charges of illegal campaign contributions, it seems there is no end to the damage that can be done.
Guillermo Lasso and Cynthia Viteri are certain to capitalize upon the timing of the scandal. Although Lasso is certainly favored to reach the second round, there remains the possibility that Viteri could pull of a surprise upset victory.
Part of the problem with Ecuador's opposition is geographic: while Alianza Pais's base of support lies in the mountainous Andean region, the opposition's power base is on the coast, particularly in Ecuador's largest city of Guayaquil. Both Lasso and Viteri hail from this port city, which only further serves to divide the opposition vote.
If the Ecuadorean opposition can put aside their differences and unite around one standard bearer in the eventuality of a second round, Ecuador may surprise the world on April 2. And Julian Assange may need to begin looking for a new diplomatic residence.