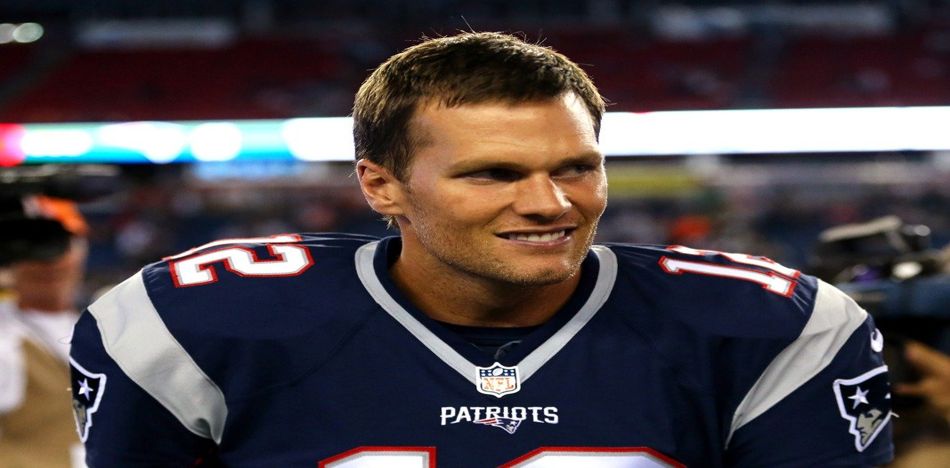 The most important story line of Super Bowl LI is undoubtedly this: Veteran New England Patriots quarterback Tom Brady, 39, far past the age when the vast majority of NFL quarterbacks retire, is seeking to make history by becoming the first quarterback to lead his team to an unprecedented FIFTH Super Bowl victory. Currently Brady is tied with legends Joe Montana of the San Francisco 49ers and Terry Bradshaw of the Pittsburgh Steelers, at four Super Bowl wins. A win tomorrow would likely cement Brady's status as the greatest quarterback of all time, and the Patriots as the league's greatest football dynasty.
However, in addition to the athletic theatrics and pageantry of the Super Bowl, lies the less discussed political dimension: Lady Gaga, Trump critic extroardinaire, is widely expected to use her halftime performance as a vehicle to rip the president. Fox Broadcasting recently forced advertiser 84 Lumber to ditch a Super Bowl commercial involving a Spanish speaking family taking in Trump's wall. 49ers quarterback Colin Capernick has been widely blamed for driving down NFL ratings (8% this year in a devastating blow to the league) by injecting his political protests into the league, by taking a knee before the national anthem.
Yet, the most important political storyline of all involves the three men at the helm of the Patriots organization, in their quest for history: Bob Kraft (owner), Bill Belichick (coach), and Tom Brady (quarterback)…all of who have been confirmed to be Trump supporters. Needles, to say, this has not gone over well in New England…that haven of Democratic politics, and bluest of blue regions. To put things in perspective, of New England's 33 electoral college votes, 32 went to Hillary Clinton. Only Maine's sprawling forested 2nd Congressional district, a bastion of blue-collar populism, went to Trump.
Given the support of the Patriots' leadership triumvirate for Trump, it is rather shocking that there has been as little political backlash as there has been. Even though many Patriots fans may be nauseated at the prospect of the head honchos of their beloved Patriots supporting Trump, they are willing to give them a pass, because the New England Patriots are as close to royalty as you will find in Boston. Along with legends Bill Russel, Larry Bird, Bobby Orr, Ted Williams, Curt Schilling, and David Ortiz, they are virtually beyond criticism in New England.
Still…the fashion in which the three "supported" Trump demonstrates the delicate nature of taking a public political stance that flies in the face of your fan base. What is the generally accepted narrative is that all three voted for Trump. But the degree to which they were willing to publicly face the heat varied.
Brady allegedly endorsed Trump, and said that Trump could make that information public. But when his wife Brazilian super-model Giselle was asked about the couple's support of Trump, she denied it. When Brady was pressed on the issue, he declined to confirm or deny the allegations, noting that, "I talked to my wife. She said I can't discuss politics anymore, so I think that's a good decision made for our family."
Trump was nearly in tears as he described the lovely letter that Bill Belichick wrote him, but Belichck was even more circumspect, going so far as to say that he has friends across the political spectrum, and that the letter did not constitute an endorsement per se. He did, however, note his loyalties and strong friendship with Trump (yes Belichick voted for Trump…get over it Boston).
Owner Bob Kraft has also been a longtime friend of Trump's, even noting in a recent interview with Fox and Friends that Trump called him every day for a year after Kraft's wife's death from ovarian cancer.
Here is my dream for Super Bowl Sunday. The Patriots beat the Atlanta Falcons by a touchdown (the Patriots are infamous for close Super Bowls), and Tom Brady subsequently announces that 2017 will be his last season, because he will be retiring in 2018 to take on socialist firebrand Elizabeth Warren in her Senate reelection bid. True, Red Sox pitching hero Curt Schilling has already announced he's running for the seat. A recent WBZ-TV poll showed Warren with a 47% to 28% lead. But Warren is not popular. A recent poll showed that 46% of Massachusetts voters believe that someone else should be given a shot.
But Curt Schilling is not an ideal candidate. He's gotten in trouble recently for making repeated controversial statements, and the disastrous implosion of his video game company 38 Studios, costing him USD $50 million, and the taxpayers of Rhode Island USD $75 million.
Brady, who has long hinted at an interest in politics, would start the race on equal footing, and be a tremendous fundraiser. He has taken few public political positions but his likely brand of moderate Republicanism (in the vein of Scott Brown and Mitt Romney) would likely appeal to the state's numerous independent voters.
Here is my greatest hope for the scoreboard:
New England Patriots 28
Atlanta Falcons 21
2018 Massachusetts Senate Election
Tom Brady 53%
Elizabeth Warren 45%