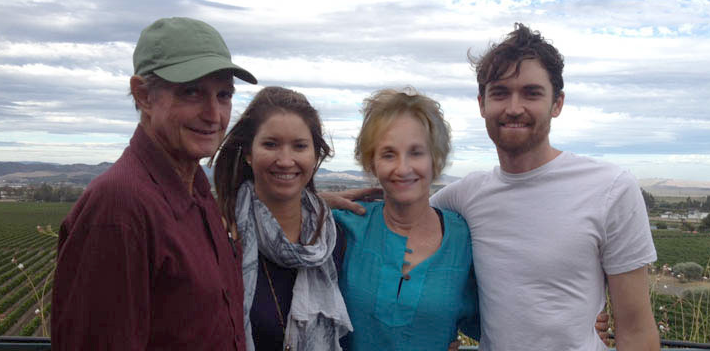 EspañolThere are terrible injustices that are committed in this world that only decades later do we look back on in horror, and wonder how a civilized society could have allowed them to happen. I believe one day the world will view Ross Ulbricht the same way we now view Alan Turing, as one of those individuals who was too far ahead of his time, and lived under laws that had not yet caught up.
In October 2013, the FBI arrested 29-year-old Ulbricht and accused him of being the Dread Pirate Roberts, the mastermind behind Silk Road: the first online marketplace for all sorts of illegal drugs. Thanks to a combination of Tor and bitcoin, the website allowed users to order anything from marijuana to pure heroin using a high degree of anonymity.
Ulbricht went to trial, and in May 2015, New York judge Katherine Forrest sentenced him to life in prison without the possibility of parole. He was condemned to life in a cage, not because he committed an egregious act of violence against another person, but because he ran a website that people could use to buy and sell substances to put into their own bodies.
Nevertheless, this is not how most media chose to portray this young man. They instead depicted Ulbricht as some nefarious individual, living a secret life as the kingpin of the internet underworld, where pedophiles and criminals abound.
The documentary Deep Web is an attempt to show the other side of the story: that of Ulbricht's relatives and friends, the journalists who took the case seriously, and the human-rights activists who value privacy in the digital age. It's a fascinating tale, narrated by Keanu Reeves, that explains Ulbricht's noble, even altruistic, motivations.
The truth is that Silk Road wasn't just the "eBay of drugs," boasting over US$1 billion in transactions from 2011 to 2013. It was a community designed with the explicit purpose of reducing the harm that the War on Drugs inflicts, and one which sought to foster peaceful, voluntary exchange.
In fact, the forum on the website contained recommendations and safety tips for each substance being traded. Some members of the community gave away free needles to prevent the spread of diseases, and vendors even refused to sell to people that they thought did not know what they were getting into.
As expected, the film paints Ulbricht in the best possible light, and questions whether Ross could have actually been the Dread Pirate Roberts, highlighting his kind and peaceful nature. I admit, it's difficult to image how even this bright young man, who at one time pursued a promising career in physics, could have run such a complex internet operation without any apparent background or skills in programming and server administration.
What is more likely is that Dread Pirate Roberts, just like the fictional character from which the moniker is derived, was not just one person, but several different individuals throughout Silk Road's brief existence.
Nevertheless, Ulbricht ultimately admitted through his attorney during his trial to founding Silk Road, and the libertarian views that he previously expressed publicly do certainly coincide with Dread Pirate Robert's manifestos. "I want to use economic theory as a means to abolish the use of coercion and aggression amongst mankind," Ulbricht wrote on his LinkedIn profile.
But even if all of the government's accusations against Ulbricht are true, it does not justify the state's brutal witch-hunt against one man, and one man only.
Even though several administrators used the Dread Pirate Roberts account, to which former vendors on the website have attested, the only person the state prosecuted for operating Silk Road was Ulbricht.
As for the trial, the proceedings were rife with arbitrary decisions that put the defense team at a crippling disadvantage. It's clear that prosecutors had only one thing in mind: make an example out of Ross Ulbricht, bolster the drug war, and take the fight to the digital world.
The prosecution initially charged him with six murder-for-hire plots to deprive him the possibility of bail, and tarnish his credibility as a non-violent activist. However, two months later, when the final indictment came in, those charges had vanished: all that was left was drug trafficking, money laundering, and hacking. New York prosecutors admitted they had no proof Ulbricht had murdered anyone.
While Ulbricht still faces one open indictment in Maryland over his alleged involvement in a murder plot, the murder allegations inexplicably remained in the New York trial files, which surely must have influenced the jury's decision.
Perhaps the most important missing piece in this puzzle is just how the police found the location of Silk Road's severs in the first place. This is something that authorities should not have been able to achieve through legal means, considering the Tor network's strong anonymity protocols. The concern is that the FBI may have violated Ulbricht's Fourth Amendment rights, which protect all US citizens from warrantless and unreasonable searches and seizures.
[adrotate group="8″]
Computer experts have poked gigantic holes at the technical explanation provided by the FBI, and suspect that the National Security Agency (NSA) once again may have played a role in circumventing a judge's order.
No matter how one feels about the drug war, this case should be of interest to everyone. Besides showing the various ways that law enforcement disregard privacy rights and due process, Deep Web rightly points out that if Ross's appeal fails, the ruling could set a very dangerous precedent. It opens the door for web hosts to be criminally liable for actions committed by their users, and for overzealous prosecutors to target bitcoin transactions as money laundering.
Unfortunately, sometimes martyrs like Ross Ulbricht must fall before society wakes up and decides to change the status quo. There is, however, reason for hope in the near future: more countries are defecting from the drug war, and more resilient markets, just like Silk Road, continue to pop up on the deep web.
The zeal against Ulbricht just goes to show how governments are realizing that they cannot succeed in repressing free spirits. "I will not lose my love for humanity during my years of imprisonment," Ross wrote to the court before the verdict. My hope is that humanity won't forget about Ross Ulbricht, and the others who continue to fight for it.