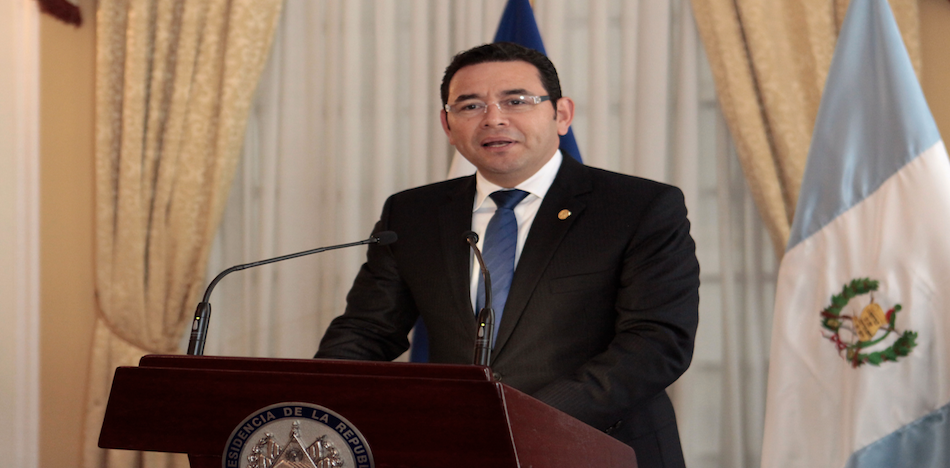 EspañolProsecutor Thelma Aldana and CICIG — an international commission that acts in Guatemala to avoid impunity — have prosecuted the son and brother of President Jimmy Morales. They have been sent to jail for a crime they helped commit against a state agency in 2013, albeit by a rather small figure, barely $11,000.
It is still not clear to what extent both — and other contributors — have benefited from this act of corruption, but the president's shock is still more than warranted. He has defended his relatives, while also stressing the independence that the justice system must maintain from his own actions and influence.
The public accepted the court's decision — no one is nor can be above the law. Crimes, whatever their nature, must be investigated and brought before the courts, without any distinction or privilege for the people involved. But it is noteworthy that this notion actually remained true in this case, considering its small scale but high-profile figures.
What is to be gained from accusing the relatives of the president of a matter of such small importance when other cases of corruption go unaddressed, cases of similar magnitude to those that have tarnished previous administrations? Think of the political crisis of 2015, which resulted in the jailing of the president.
Several groups and individuals, supported by the United States and probably seconded by CICIG and the Public Ministry — led by Thelma Aldana as Attorney General — were inclined to end that crisis outside of the parameters of the constitution.
By mid-2015, faced with accusations of corruption directed at the president, the vice president and several cabinet ministers, it was suggested that elections be suspended to make room for a "transitional government" that would be in charge of creating a Constituent Assembly. The proposal wasn't a success, as we know, and voters turned out in massive numbers.
The fact that CICIG is now involved in this trial raises, therefore, a few suspicions. It is true that we must end the widespread corruption that we know exists in Guatemala. But perhaps it would have been more logical to focus efforts on other cases of greater relevance and not proceed as we have, giving so much importance to a relatively minor matter because it sells newspapers.
In any case, the people, so active in general, remain attentive to what will happen. It is not a matter of defending certain people in particular, or of blindly aligning themselves in favor of the president, of course, but of preventing, under the pretext of carrying out justice, tortuous political plans being implemented that would in no way benefit Guatemala, but would rather provoke, without a doubt, an unfortunate instability.