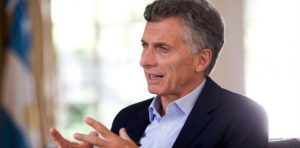 EspañolIn only a few months, Argentina's new government has already showed some significant results.
After 12 years of Kirchner's leadership, President Mauricio Macri has managed to restore a climate of confidence in the country.
The constant political confrontation that Nestor and Cristina Kirchner imposed in their styles of government has now been replaced with a calmer and less tense one.
For over a decade, the Kirchners focused on increasing public spending with obvious populist purposes. It was not to invest in public works or to improve the country's deteriorated energy infrastructure, but to create more subsidies and increase the number of public employees.
Many of these jobs are what Argentineans call "ñoquis" (gnocchi): people who do not actually work, but appear on the payroll of public institutions and receive a salary. With these measures, the Kirchners achieved enough political support to remain in office.
When public revenue began to descend and the international prices of commodities had fallen, Cristina Kirchner and her ignorant economic advisors imposed exchange controls that limited people's economic freedom. It became a general subsidy for imports, with artificially low prices for local consumers. Subsidies for electricity and other services allowed the government to maintain the illusion of a standard of living that the country could not keep for more than a few years.
The economic situation eventually deteriorated, voters finally turned against the corruption of their leaders, and Kirchner lost the elections late last year. Macri faced the difficult economic situation of the country and, in the early days of his term, eliminated exchange controls, which allowed the unification of the exchange price of the US dollar.
Macri boldly solved the problem of creditors that had not accepted the renegotiation of the foreign debt, creating an atmosphere of trust which has encouraged domestic and foreign investment. By doing so, however, the country had to pay the consequences of having lived in an illusory world for more than a decade: prices have now risen up to market-level, triggering inflation. The latter was further increased when the government eliminated subsidies on certain public services.
Therefore, Macri's administration is now facing a complicated dilemma. They must fight inflation, because such a phenomenon always creates social discontent. However, they cannot apply the appropriate solution for it because that would also generate a strong opposition from several social sectors and interest groups.
To stop inflation, the government must increase cuts on state spending. If they don't do this, they will have to issue more currency, which will lead to a devaluation resulting an increase in prices.
To cut costs, the government would have to eliminate thousands of public jobs as well as eliminate large subsidies to which many people are accustomed. All of this will undoubtedly generate protests from Kirchner's supporters.
Faced with this dilemma, Macri has chosen to adopt a middle ground by eliminating fictitious jobs as well as some subsidies. These adjustments have been incomplete and insufficient so far.
There is no doubt that Argentina can recover from this situation, and become as important as it was for the global economy in other eras. It must persist on the path that the government has undertaken to maintain its internal order, and continue to dismantle the interventionist structure that has stifled the country's growth over the past decades.