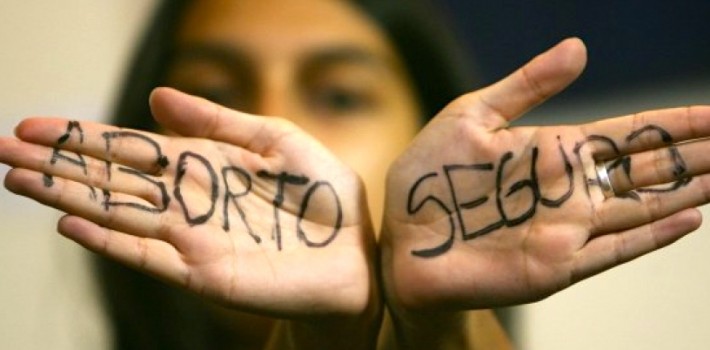 Spanish – The headline of the conservative website Breitbart.com is as hard as a brick in the center of the skull after a night and morning of partying. Incisive and without anesthesia, it portrays an increasingly palpable reality in many countries: "Abortion Leading Global Cause of Death in 2020 with 42.7 Million Killed."
Under this headline, we read: "Abortion was once again the number-one cause of death globally in 2020, with a record 42.7 million unborn babies killed in the womb, according to data provided by Worldometer." Take a deep breath and, after setting aside whatever you think about the issue – yes, about abortion – reread the figure several times.
That number… 42.7 million? Let's not talk about abortions. Let's compare it to something more digestible: population. Let's use the censuses of only two countries. A couple of examples, to put an image to the number and that we find humanly quantifiable: Argentina is around 45 million inhabitants; Spain about 47 million … and, come on, the third example: Venezuela is close to 29 million. These are figures also offered by Worldometer.
And who is Worldometer?
Before we get into the subject that is so controversial… so… well, so uncomfortable for many, as lying down against a cactus whose thorns release flame… and poison. Because that's what abortion is: the issue with thorns. It actually qualifies as a theme that divides or unites; the theme in which the gray does not exist. A theme of absolutes.
You're either for it or against it… and each of those choices comes loaded with a ton of rhetoric, arguments, fury – yes, fury, a lot of furies- flags, slogans, fervor, passion, and the list of adjectives is as long as the points that separate the two sides.
However-and here it does not matter at all whether one is for or against- when Worldometer releases that figure, which is then replicated worldwide, there are too many questions (impossible to cover even 1% of them), the journalist must -first of all- soak up the source. Who is Worldometer? And the answer begins the hustle and bustle that will lead us to confront abortion in our crazy times.
First, and strangely enough, the Worldometer -in its page- describes itself as an international team of researchers, developers, and volunteers who seek to present world statistics in a thought-provoking way that is on par with our times.
All this is published by a "small independent digital company, located in the United States (they do not specify the location of their headquarters)." They claim to have no political or government affiliation and, in fact, claim to have no outside investors, donors, grants, or financial support whatsoever.
"We are completely independent and self-financed through automated programmatic advertising." But that small company, which does not receive funds, is independent, etc, etc, claims that its data is used by the government of the United Kingdom, Thailand, Vietnam, Sri Lanka and media such as The New York Times, BBC, Financial Times and Business Insider and… wait for it- "Oxford University, CERN, Morgan Stanley, IBM, Hewlett Packard, Dell, Amazon Alexa, Google Translate, and even the United Nations." Actually, not bad, considering that they are a bunch of anonymous volunteers (ah, yes, another detail: their website doesn't show the name of a single living being).
Summary: It seems that a lot of the data we consume comes from a mysterious small company located within the United States, but which -despite having no political affiliation or investors- provides its services to governments and the most important media and financial entities in the world.
And all this, under anonymity. We are not going to make any judgments. We simply want to leave you with this "peculiar" information. Now that we know that honestly nothing is known about those who offer this data, well, let's jump into the turbulent pool of abortion.
Pro-life, Pro-death, Pro-whatever…
The Worldometer figures compare – no, rather demarcate – abortion as the leading death in the world and place it among examples such as various diseases (from cancer to COVID-19) and traffic accidents.
Perhaps, because the only number -within their intricate data offer- that surpasses abortion and leaves it as a sad and tiny number, are the -according to them- more than 400 billion dollars that were spent on the acquisition of illegal drugs. And that, no doubt, is the subject of another article. Another figure, certainly the only one, which almost equals the 42.7 million abortions in the world during 2020, is the 42.3 million new HIV infections during the year that just ended.
This data, that of abortion, when exposed publicly -we have already seen the level of importance of the anonymous Worldometer– causes, at least, a shock. And it doesn't matter if you believe in sin or you feel sinful or, on the contrary, you agree with the legality of abortion and that it's every woman's decision, because when they tell you that there are 42.7 million of whatever: dinosaurs, mango trees or… abortions -correct me if I'm wrong- your brain will become a machine gun of questioning, accusations, and… shock.
So, it is not a question of judging whether what happened in Argentina is a triumph -that is, a solution to a global problem- or a defeat.
By putting the Worldometer data into context -even though only this self-proclaimed "small business" knows where it came from- and being clear that in the vast majority of countries, abortion is performed illegally and in highly dangerous and, above all, clandestine situations; which make it impossible to quantify. So, the number could be as big as drugs… or as small as any other.
The reality is that we don't know… not now, not ever. Because as you read this, I assure you that abortions are being performed all over the world: legally, under conditions that do not put women at risk… or in the back of a machine shop.
No conclusion
If these 42.7 million abortions during one year were true, and without raising either of the two flags (e.g., sin, because one of these newborns could be the one to discover the cure for diseases we don't even know about! or on the other hand, that woman was in her rightful position to -it's worth repeating- decide what she would do with what she was carrying in her womb!), we have to take our heads out of the hole where we have them and analyze -regret- whatever is happening in the world… whatever leads to 42.7 million abortions (yes, yes, yes. It's clear that we don't know where they get that number) are performed in just one year… whatever leads to this decision… And, more than anything, whatever led to abortion no longer is a topic of debate, but acquiring the absurd level of absolutism, worthy of any religion and almost fanatical militancy, that infected pro-choice and pro-life.
Today, these two sides are at war… but don't we have enough wars to turn abortion into another trench, into a kind of street-fighting ring where everything, EVERYTHING, counts, except dialogue, reflection, and common sense?
More words, fewer words: for 42.7 million abortions to be performed in one year – not to mention those performed under horrible conditions, not to mention dead or life-affected mothers – the big problem is not abortion or its legality. Hell, the problem is us, human beings!