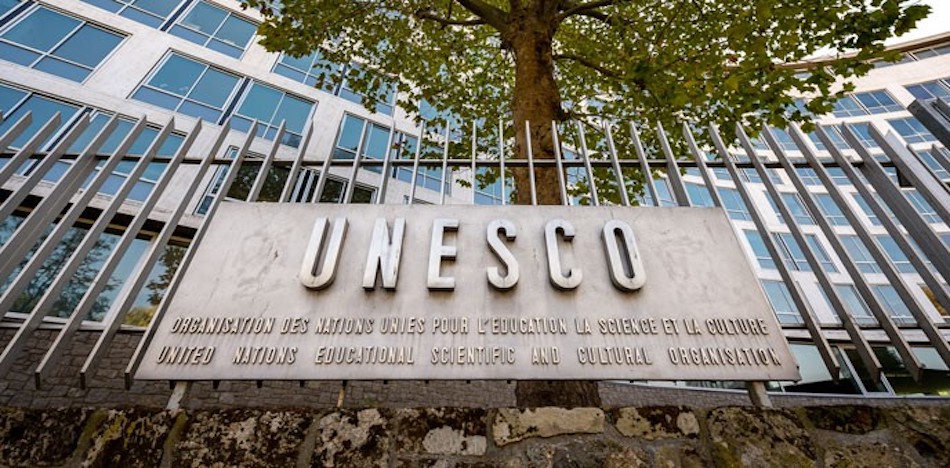 At first glance, Trump's decision to withdraw the United States from UNESCO seems like yet another unpredictable and impulsive decision by the only US President to never hold a previous elected office. But a more careful examination of some of UNESCO's overlooked programs reveal that Trump may be respecting the more conservative sensitivities of his base.
A major touching point during Trump's campaign was to put "America First" — a principle that goes hand in hand with the ambiguous promise to make it "great again." A more obvious way that he's attempting to live up to this promise is by encouraging local production and disrupting NAFTA for the sake of American businesses. I don't know whether Trump's challenge to NAFTA renegotiations are truly beneficial for US businesses, but I do know that the issue fits much more neatly into attempts to please his existant constituency.
The UNESCO issue is not as cut and dried, which makes it more interesting. It's harder to dismiss it as a stunt to placate MAGA-hat wearers, and therefore might offer a more unfiltered insight into the great mystery surrounding Trump's true political convictions. I doubt that most US citizens think much about UNESCO, or consider it a high-priority issue. It isn't for me, and it wouldn't be enough to garner my support.
For me to vote Tump in 2020, he has to do something right in a big way. This move isn't about gaining supporters, but about reconciling with the traditionally conservative base he seduced during his campaign, but which has been surprised by the direction of his presidency thus far.
Two components of the UNESCO initiative should be upsetting to the American right, including an alleged anti-Israel bias and a progressive approach to sexual education. The precedent for distancing the US from this type of program already existed when the Trump administration stopped funding the United Nations Population Fund for alleged "coercive abortion or involuntary sterilization" practices.
On the surface, the issues are pretty cut and dry: right-wing America does not agree with progressive approaches to redefining sexual education, especially not for very young students, and they are also overwhelmingly pro-life. The recrimination, uncertainty and conflicting reports notwithstanding, I don't think that each and every one of these UN programs needs to be dissected from a conservative point of view.
It's unreasonable for an international bureaucratic body to enact global policy and make the US government — and in turn, US taxpayers — foot the bill. This is not a democratically elected body, and it does not behoove the American people or the nation's interests to spend our money on its programs.
It's also interesting that Trump is being criticized and demonized for his reluctance to contribute financially, when Obama also refused to pay dues, running up $542 million in debt.
These kinds of programs are used to justify the consolidation of globalist policy under the pretext of helping people, but there are plenty of more effective and direct ways to promote literacy, clean water and education without handing over that responsibility to globalists who are pushing sexually progressive ideas on very young and impressionable children.
Prior to Trump's decision to withdraw, $500 million dollars of the nation's budget had been earmarked for the National Heritage Foundation and UNESCO membership. The US alone constitutes approximately 22 percent of the program's budget. Regardless of his motivation or justification, this seems like a good move by Trump, as that kind of unaccountable spending does not clearly benefit the United States.