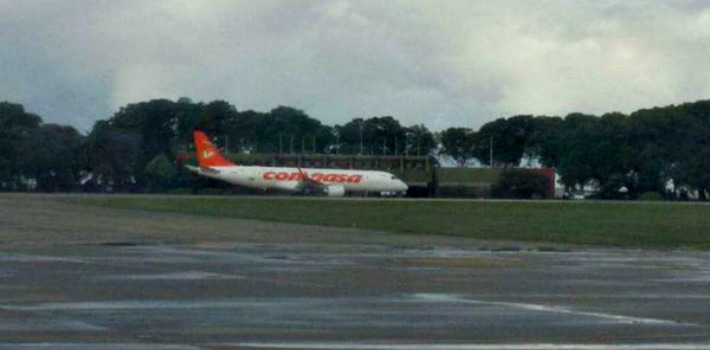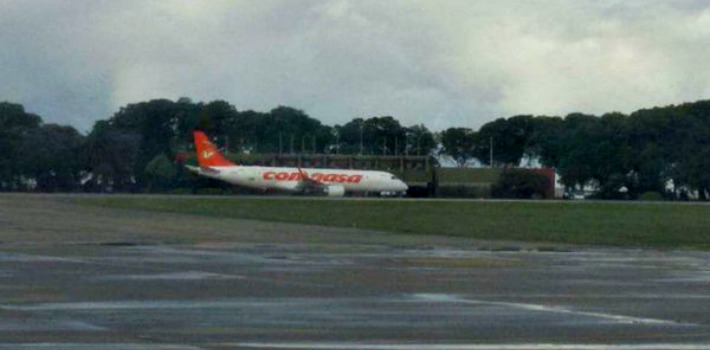 María Adelaida and María Teresa Maduro Moros, Venezuelan President Nicolás Maduro's sisters, traveled on Friday, November 27, to Buenos Aires, Argentina, and left the country the next day. The reason for the trip is still unknown.
"For me, it's suspicious that there were only 6 passengers on a commercial jetliner," a well informed source told the PanAm Post.
The women flew to Argentina to meet Cristina Kirchner, who will serve as Argentina's president for only 10 more days, journalist Gabriel Bracesco wrote on Twitter.
"On Friday, Maduro's two sisters arrived [in Buenos Aires]. They visited Kirchner in Olivos [her residency] and left on Saturday in the Embraer Conviasa YV 3016 [plane]. They were carrying 'things,'" Bracesco wrote.
The journalist, who writes for Clarín newspaper and is very active on social media, added that these two women did not go through customs, neither as they entered the country nor as they left.
"Maduro, María Teresa, passport number 0457345986 and Maduro, María Adelaida, passport number 0457245436, did not go through customs," he confirmed.
https://twitter.com/Bracesco/status/671375219504889858
The journalist asked: "What did they come to take [back to Venezuela]?"
Neither of the two countries' authorities have confirmed the meeting with Kirchner, which was held in secret.
The sisters did not travel alone: four individuals accompanied them. According to Bracesco, they were Ricarda del Carmen Briceño, Luz Antolinez de Gomez, Colmenares Hernández, and Luz María Hernández.
The commercial jet belongs to Conviasa (Consorcio Venezolano de Industrias Aeronáuticas y Servicios Aéreos, in Spanish), Venezuela's largest airline and flag carrier. The plane landed in the military area of Jorge Newbery airport, which is generally used for domestic flights.
Most international flights depart from Ministro Pistarini International Airport (commonly known as Ezeiza Airport). While Pistarini Airport is 22 kilometers away from Buenos Aires, Newbery Airport is only 2 kilometers northeast of the city center.

https://twitter.com/MatiLandolfi/status/671301684166045696
"The airplane of Nicolás Maduro's sisters, Adelaida and María Teresa Maduro. They met in secret with Kirchner in Olivos."
An experienced commercial pilot who spoke to the PanAm Post under conditions of anonymity said that an airport's military area is generally used by military personnel, politicians, diplomats, or — as  in this case — relatives of important figures.
The PanAm Post has discovered that both sisters work in the public sector. While María Teresa Maduro Moros works for the Venezuelan Institute of Social Security, her sister, María Adelaida, works at the Public Defender Service.
Ricarda del Carmen Briceño, who flew with Maduro's sisters, works at INCES, the Institute for Socialist Training and Education, an entity that forms a part of the Ministry of People's Power for Social Work Process.
On the other hand, Luz Antolinez de Gomez has no record of social security since 2012, which means that she has not had a formal job for three years.
In 2014, Nicolás Maduro Guerra, President Nicolás Maduro's son, visited Patagonia and stayed in one of the Kirchner family's hotels in El Calafate. On that occasion, he traveled with a large retinue that booked at least nine rooms.
Maduro recently warned Mauricio Macri, Argentina's president-elect, that his people are ready to protest and resist his economic measures. Maduro said that Argentineans are ready to take to the streets if necessary.
"I know what I'm talking about: the Argentinean people are ready to fight," President Maduro told supporters on Saturday, November 29, during a rally in Maracaibo.
"What (the opposition) should do is recognize the Bolivarian Revolution and acknowledge the results of the December 6 (midterm elections)," he added. "They should stop conspiring and supporting right-wing extremist groups."