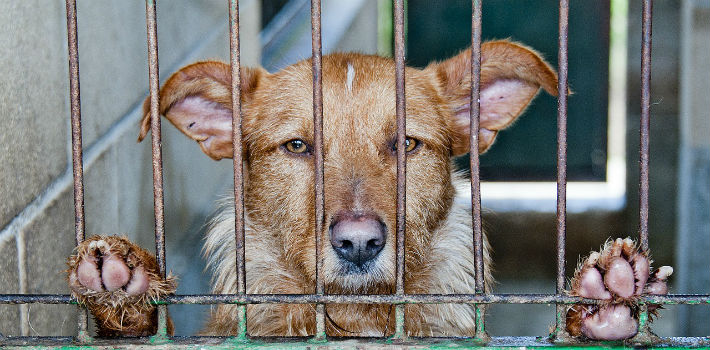 Killing, torturing, or abandoning pets in Peru can now land you in prison for up to five years. On November 18, Congress unanimously approved the Animal Protection and Welfare Law, which protects "all species of vertebrate animals." These include domestic animals and wild animals kept in captivity.
Ninety Peruvian lawmakers sided with the initiative that classifies animals as "sensitive beings" and seeks to prevent unnecessary deaths. The law bans the punishment of pets with "tools" or drugs. Curiously, it makes an exception for cockfights and bullfights because they are considered part of Peru's cultural traditions.
The new law allows universities and research centers to use animals for scientific experiments only if there is no other way to carry them out. However, it states that animal ethics committees must be set up and harm-reduction methods put into practice.
The legislation, which updates the Peruvian Criminal Code, punishes those convicted of animal cruelty with up to three years in prison. Those guilty of killing an animal with cruel methods will be jailed for three to five years. In addition, if an elected official, army or police officer is guilty of animal abuse, he will be be disqualified from office.
Regarding farm animals for human consumption, the law mandates a painless and "immediate death."
Against Cruelty
Congressman Juan Carlos Eguren, head of the justice committee, told local media that the law also aims to promote animal adoption and the creation of shelters in Peruvian cities.
"It's not only about punishment, [the law] seeks to spur public policies … abuse against animals creates violence in society. This ultimately affects children and leads to domestic violence, violence in the streets and among gangs, etc. As a society we need to reject all forms of violence," he argued.
However, regarding cockfights, Eguren said that "Peru is a very diverse country, and in many towns these animal fights are part of a so-called cultural tradition. Although I don't agree, the Constitutional Court ruled that bullfights are cultural practices."
The law also creates the National Ethics Committee for Animal Protection, which will be in charge of monitoring the treatment of animals in captivity and recommending measures to improve their care. As for animals in as zoos and shelters, Congress left the Ministry of Agriculture in charge of providing them with a suitable environment.
https://youtu.be/T2SzIwkt79Y
Three different committees in Congress studied the project before writing the final document, which was merged with a previous bill submitted by civil society groups.
Congressman Yohny Lescano told Panamericana that abandoning any animal,  "be it a small pet or a large animal in captivity like a deer, a seal, or a whale," will not be considered a minor offense from now on.
For his part, Congressman Carlos Bruce told La República that "with this law, we will stop seeing these heartless people uploading videos to YouTube where they abuse animals … We are making progress toward a more decent society where humans are being held accountable for how they deal with animals."
Bruce also addressed Peruvians on television, urging them to film instances of animal abuse and file a complaint at the local police station.