EspañolJust five days before the final runoff for the presidency, and amid controversial last-minute appointments of officials, Argentina's National Music Institute (INAMU) invited the country's professional and amateur musicians to apply for subsidies.
The Cristina Kirchner administration created INAMU in October 2012, but the institute only decided to open the call for subsidies over three years later, on November 17.
There are two kinds of subsidies available: 100 national ones, the largest to the tune of ARS$40,000 (US$2,666) for each application, and 150 regional ones of AR$10,000 (US$666) each.
In addition, INAMU is offering musicians with finalized records 240 vouchers for mass replication and 120 vouchers for reprinting the cover's artwork.
INAMU claims on its website that its first experience in promoting music will reach "610 musical projects and over 3,000 musicians."
A Regional Council of Musicians, made up of registered and unionized artists, will be in charge of evaluating the projects. They will also have the final word on who gets the money.
[adrotate group="8″]
Argentinean musicians will be able to request the subsidies for a wide range of expenses: production of audio and video; live performances and publicity; promotional material such as leaflets, posters, art design; salaries of technicians and musicians themselves; transportation (bus and plane tickets) as well as hotel accommodation.
The Buenos Aires-based Avellenada Musicians Group (UMA) celebrated the announcement on Twitter: "This is what we defend, what has been achieved with so much effort."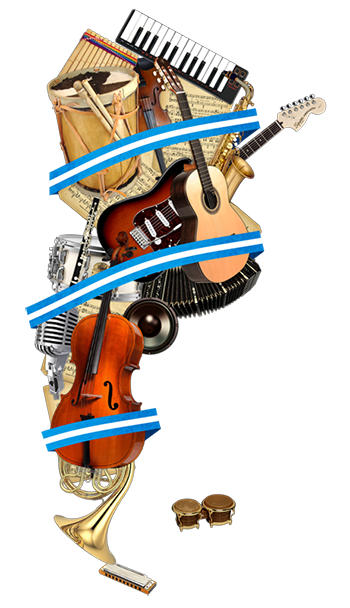 On the other hand, Juan Manuel Drangosch, a musician, producer, and DJ told the PanAm Post that the government should instead focus on lifting regulations so all artists can import instruments, microphones, and other products.
"That way we wouldn't have to pay three or four times what they cost abroad. The costs of recording in a studio would also drop and we would be able to produce better records," he argued.
Another way the government could promote music is to stop shutting down cultural centers and demanding "permits that are impossible to comply with."
In 2012, when members of Congress was discussing the initiative that created INAMU, Argentinean writer Eliseo Bern questioned that the legislation "completely disregards" whether the subsidized works will be of public interest. "Will the public enjoy them?" he asked.
"We are doing a massive investment," he wrote, "spending our taxes on a omnipresent structure with plenty of employees, involving musicians, concert rooms, media outlets, recording studios, to produce records and shows. But nowhere in all of this is a concern or the slightest mention of whether anyone will be interested in the outcome. Is that question not relevant?"
He opines that the initiative does not ask whether there will be a demand for what the subsidies produce, nor does it care to check whether "someone was interested" in them after the fact.
"The former has to do with intuition or projection, but the latter is something measurable," he added.