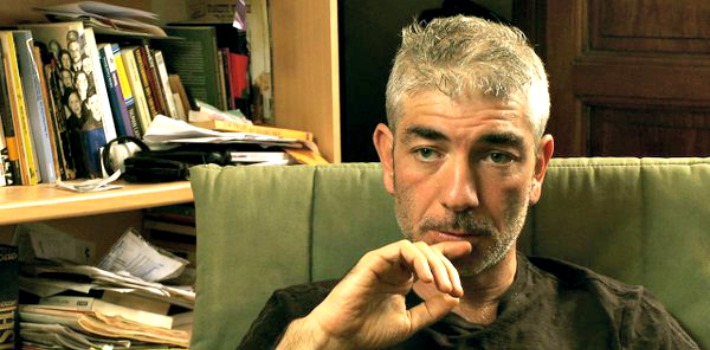 EspañolMarcelo Birmajer believes liberty belongs to everyone, or no one. With plain but precise language, the Argentinean writer spoke to a crowded room during Argentina's first National Congress of liberal organizations on Monday, November 2.
Birmajer, a former scriptwriter for the popular investigative journalism television show Journalism for Everyone, took part in a panel discussion on the battle between populist and liberal ideas organized by the Network for Liberty.
The famous Argentinean essayist believes it is crucial for liberals to adopt a straight-forward discourse, unlike pro-government intellectuals who he says resort to grandiloquent language, often quoting thinkers just to show how cultured they are.
For Birmajer, the liberal message should be simple and easy to absorb.
[adrotate group="8″]
The PanAm Post sat down with the writer after his talk on the historic crossroads for Argentina's politics.
How would you explain to someone who is not from Argentina the social, cultural, and political rift that the government has created over the last 12 years?
As soon as the Kirchners took office [in 2003], they started buying people off. In exchange, they asked them to give up thinking for themselves and relinquish any responsibility or say over their own futures.
Those who accepted the offer of "money for thought" defend Kirchnerism and its handouts.
On the other side, there is an important part of the population that would rather have a job, think for themselves, and live independently. That's the rift.
How can the fear-mongering campaign against opposition candidate Mauricio Macri be neutralized?
I believe that the best answer to fear is creativity, not more fear. This can be done through humor, proposals, speaking out against their lies, and confronting the Kirchnerists with their own past.
They were responsible for Argentina's great depression during the 1990s, and were simultaneously the primary beneficiaries of the decade. We need to insist on that.
In short, the people will decide [in the November 22 presidential runoff]. One can only speak the truth, and should not react with more fear.
Why is the international community silent on the Leopoldo López case in Venezuela, even after prosecutor Franklin Nieves admitted that the trial was a farce? 
This is very important. Basically, it's because the United States has renounced her role as the defender of liberty. The US government is negotiating with dictatorships like Cuba and Venezuela, and even with [Russian President Vladimir] Putin.
The United States is doing this not to stand up to greater threats, but to live in peace.
Are we facing a paradigm shift?
Definitely. In this new scenario, the United States has abandoned her role of leading the free world.
Why has Hollywood supported dictatorships like Cuba?
That is inexplicable. I've seen it all my life, both in North America and Europe. The most renowned artists have always supported dictators, oppressors, even though they live in the West.
In fact, Argentinean leftists who backed oppressive regimes didn't go into exile in Cuba or the Soviet Union, but to Paris and Rome.
It's hypocritical to sleep easy at night thinking you're on the side of good, that you root for the weak, when you are actually supporting dictators and oppressors. No one who lives in Cuba would defend communism.