C'est fini. Ontario's police are a step away from implementing a ban on random and arbitrary stops of citizens for questioning. The Ministry of Community Safety and Correctional Services of Ontario announced on Wednesday, October 28, a regulation that will set new limits on police street checks.
"The Province has posted two draft regulations for public input on the random and arbitrary collection of identifying information by police, referred to as carding or street checks, one new and one amended," states the document.
The new rules, with the support of Premier Kathleen Wynne, have been set to "expressly prohibit" the police from collecting information, and they establish "voluntary police-public interactions."
Police agents will be forced to document every time they ask for information, and constituents will be entitled to a receipt. The document makes clear that, once in force, the regulations will be mandatory for every police agency in Ontario — Canada's most populous province with 40 percent of the population. The regulations do not apply, though, to undercover police operations and if the person is already under arrest or there is a warrant out.
"These rules will ensure that interactions are consistent, conducted without bias or discrimination, and done in a manner that promotes public confidence and keeps our communities safe," the statement continues.
All Ontarians deserve fairness & respect. With your help, we're putting an end to police street checks. pic.twitter.com/nboF2dj1UA

— Kathleen Wynne (@Kathleen_Wynne) October 28, 2015
Up until implementation proceeds on December 12, citizens can send their input via email — although they should note that their views will become part of the public record.
In relation to the principles behind the proposed regulations, the release states that Ontario officials have "zero tolerance" for racism "or any form of discrimination based on skin color, background, religion, sexual orientation, or gender identity and gender expression."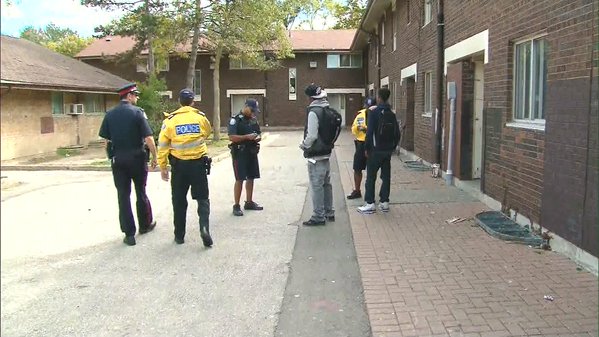 The ministry says police will be able to request information only when they believe it will assist with "gathering information about individuals known or reasonably suspected to be engaged in illegal activities" and "inquiring into suspicious activities for the purpose of detecting illegal activities."
Despite the broad language, the stated intent is for these new rules to put an end to random stops that do not have a "real policing purpose," stops based on hunch or intuition. In such instances, the person will be able to walk away without answering the official's questions, since he is not legally entitled to respond.
Moreover, those introducing the regulation say that "a police officer's request for identifying information cannot be solely based on the fact that the individual is in a high-crime neighborhood."
The police agent will have to explain why the information is being collected, and he will have to add if the constituent is not required to remain in his presence. Correspondingly, the person who has given the officer personal information can ask how to contact the Independent Police Review Director to file a complaint.
"The regulation makes it very clear that police officers cannot stop you to collect your personal information simply based on the way you look or the neighbourhood you live in," Ontario's minister of community safety and correctional services, Yasir Naqvi, said on Wednesday. He also announced that this set of new rules were "the first rights-based framework surrounding these police interactions in [Canada's] history."
"What was really impactful for me was when I heard from many young people that sharing their personal information was just normal for them," he added. Naqvi described that as "unacceptable" and stated that it should not be normal for anyone.