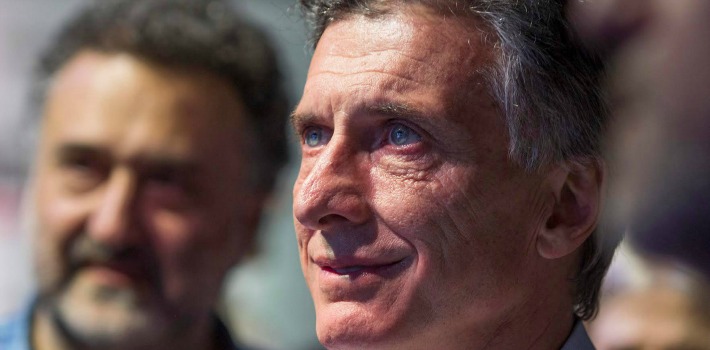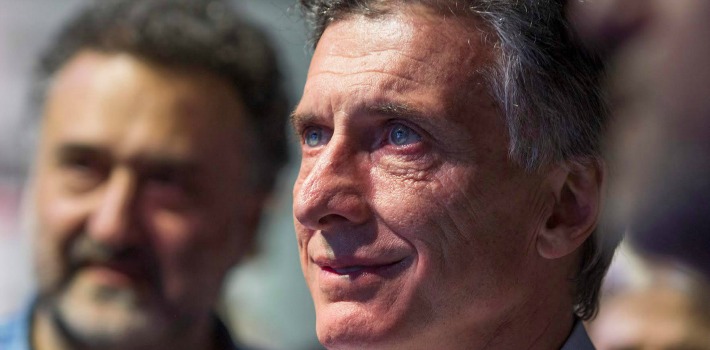 EspañolOpposition leader Mauricio Macri shocked the nation with his performance in the Argentinean presidential election this past Sunday. The days following the polls were filled with celebrations and media appearances, but now Marci must prepare to face the ruling Front for Victory coalition candidate, Daniel Scioli, in a runoff on November 22.
Scioli won the first round on October 24, but by a much narrower margin than expected. Heading into the runoff, Scioli promises to be "more Scioli than ever," and plans to debate Macri on November 11, even though he refused to take part in the first debate prior to the initial round of voting.
As we near the final stage of the election, internal divisions threaten to undo the ruling coalition. During Sunday's polls, the radical Kirchnerist faction of the party, La Cámpora, did not show up to Scioli's campaign headquarters, and instead rallied behind President Cristina Kirchner's candidate for the governorship of Buenos Aires, Aníbal Fernández. Nevertheless, Fernández lost the election to opposition candidate María Eugenia Vidal.
The PanAm Post sat down with Argentinean political journalist Mariano Obarrio to discuss the internal collapse of Kirchnerist forces, how a change in leadership may affect Argentina's foreign relations, and the virtues and deficiencies of the two competing presidential candidates.
Why did pro-Kirchner youth group La Cámpora withdraw its support for Scioli? Will it affect his chances of winning the runoff?
Within La Cámpora, there were conflicting views. Its leader, national Congressman Andrés Larroque, and Máximo Kirchner, the president's son, were more against Scioli than Wado De Pedro, secretary general to the presidency, and Mariano Recalde, president of state-owned Aerolíneas Argentinas.
The reasons were ideological: they don't share Scioli's political goals and view him as an economic-establishment figure. They didn't like Scioli distancing himself from President Kirchner, but most importantly, they are certain that Scioli wouldn't give them a single government position, and that he may very well fire many state employees who are members of La Cámpora.
La Cámpora won't sway the results one way or the other; they don't seem to hold that kind of power. Yet, they could damage Scioli by causing his supporters to withdraw financial support, as well as generating conflicts which would do nothing to help his cause. They are punishing Scioli.
[adrotate group="8″]
If he wins, what would be the virtues and defects of a Macri administration?
As for virtues, his government would be more rational, conservative, with economic ideas more akin to capitalism with industrial development. He would negotiate with the holdout bondholders, lower government spending, let the economy adjust to reality, address inflation, and encourage investment.
As for defects, he has little political experience, lacks a majority in Congress, and has a tendency to disregard proposals or ideas not coming from his "narrow circle" of allies. He would need to come to an agreement with other parties to ensure governance, and he has very few political agents to negotiate controversial topics with the Peronists.
How would Macri shift Argentina's foreign relations? What about Argentina's stance regarding Venezuela and Leopoldo López's incarceration?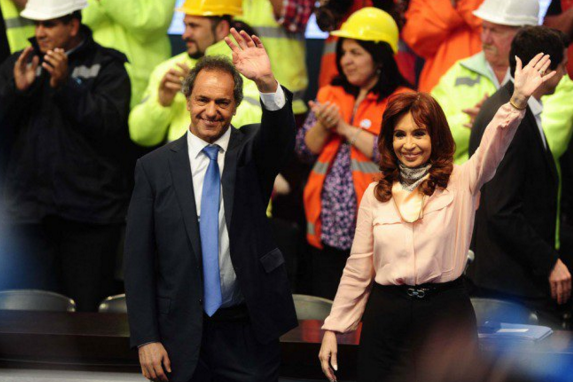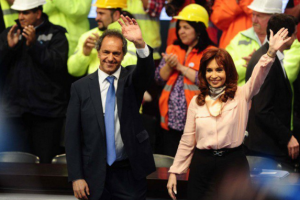 Macri has been very critical of López's arrest and conviction.
He has no allegiance to Chavismo, and is a strong critic of populist regimes in Latin America.
He would improve relations with Mercosur, the United States, and the European Union, especially Italy and Spain, since Argentina has let these relations grow cold.
How would Macri improve the economy without assuming the political cost of readjustment? Will he lift foreign-exchange controls?
As announced, he would immediately lift all foreign-exchange controls.
He would seek large sums of US dollars via reductions in export taxes and, although he hasn't admitted it, a renewal in exchange rates, which would improve the nation's fiscal profile.
He would also attract investors and credit using a comprehensive pro-market and pro-investment plan.
Why couldn't Scioli win outright in the first round? Was it the internal conflict among pro-Kirchner groups, or his inability to win Buenos Airies?

It was, without a doubt, a combination of the two. However, in order of relevance, I would list the following:
Cristina Kirchner's grave mistakes in appointing candidates for Congress.
His support for Aníbal Fernández for governor of Buenos Aires, a candidate with a bad public image who faces accusations of drug trafficking; he's even been questioned by the Church, and you must remember that the current pope is Argentinean.
Naming Carlos Zannini as his running mate, which moved him away from an independent candidacy and linked him to hard-line Kirchnerism.
President Kirchner's overwhelming presence in his campaign, with dozens of national TV broadcasts that saturated the public airwaves, many of which with Scioli at her side.
Lack of innovation and reform in his proposals.
The discrepancies in political discourse between Scioli and other pro-Kirchner groups: Scioli's image became worn out after continuously associating with Kirchner, thus making him appear as someone who bows down to the president's wishes.