EspañolA report on fiscal health reads like a tragicomedy for Puerto Rico. In a ranking alongside US states, the commonwealth is in a league of its own, coming 51st in four out of five measures.
The one bright spot, if it can be called that, is for service-level solvency, for which the US territory garners 50th place. However, even this paltry jump comes courtesy of a mathematical discrepancy in Alaska on what the author describes as the "most subjective dimension of the index." The Arctic state is so resource rich that it has limited tax revenues, nor need for them.
The Mercatus Center, a policy institute at George Mason University, published "Ranking the States by Fiscal Conditions" as a 65-page analysis of the US states' audited financial accounts, first released in July. Senior Research Fellow Eileen Norcross then shared an addendum for Puerto Rico on September 6, going beyond known debt levels to include targeted metrics such as trust-fund obligations, cash flows, and operating ratios.
Puerto Rican officials have allowed liabilities to balloon, the report details, especially when it comes to unfunded pension and medical benefits. A comprehensive measure of the island's debt is 112 percent of residents' total income, 18 times larger than the US average of 6 percent.
[adrotate group="7″]
Eileen Norcross explains that the government does not have enough to cover even its short term bills, exhibited by its default in August. Specifically, Puerto Rico only has 29 percent of "the most liquid cash on hand to cover short-term liabilities such as accounts payable."
Further, the situation is getting worse by the day, since the island's revenues only cover 74 percent of expenses. That equates to an annual deficit per capita of US$1,497. Norcross writes that "the commonwealth has little fiscal slack and is consuming a significant portion of residents' income to sustain a high rate of spending."
"With new spending commitments for Medicaid and growing long-term obligations for pensions and health care benefits, states must be ever vigilant to consider both the short- and long-term consequences of policy decisions. Understanding how each state is performing in regard to a vari­ety of fiscal indicators can help state policymakers as they make these decisions."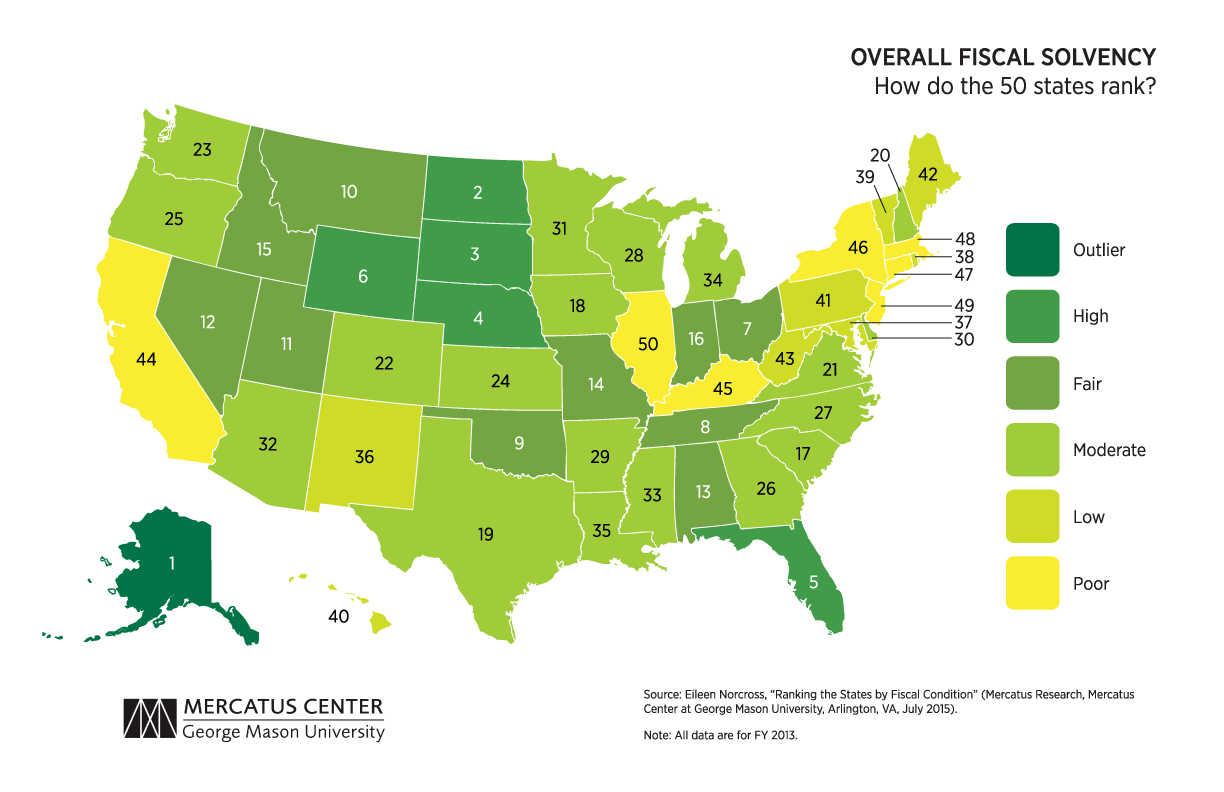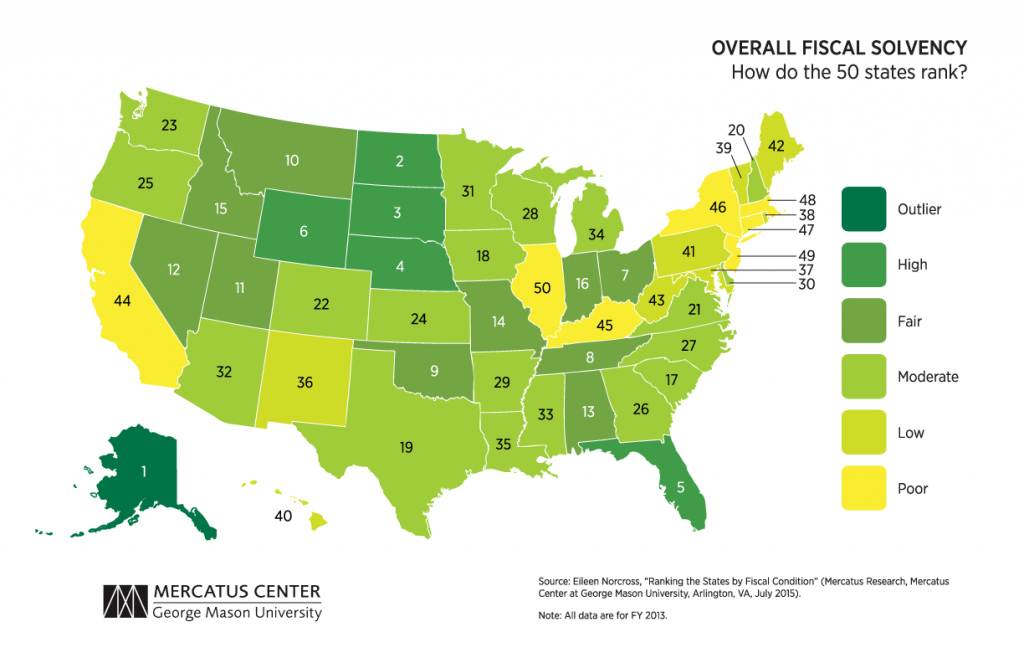 Alaska, North Dakota, South Dakota, Nebraska, and Florida rank as the top five states. On the other hand, the worst-ranked states, apart from Puerto Rico, are Illinois, New Jersey, Massachusetts, Connecticut, and New York.
"High deficits and debt obligations in the forms of unfunded pensions and health care benefits continue to drive each state into fiscal peril. Each holds tens, if not hundreds, of billions of dollars in unfunded liabilities — constituting a significant risk to taxpayers in both the short and the long term."
Luis Dávila, a lawyer, news analyst, and radio host in Puerto Rico, told the PanAm Post that the fiscal crisis can be explained as a "latinamericanization" of the island. The consequences, he adds, of irresponsible fiscal decisions are poverty and exile.
Fergus Hodgson contributed to this article.