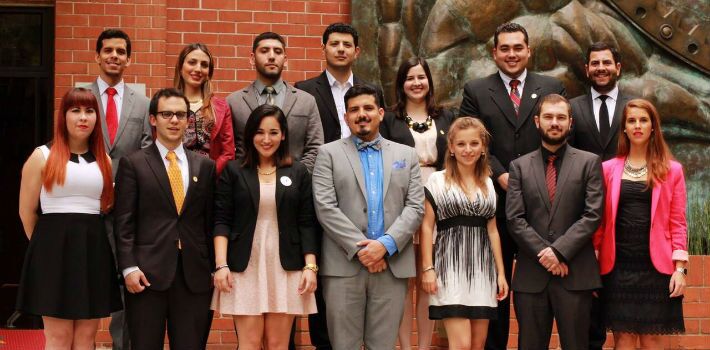 EspañolThe international libertarian youth organization Estudiantes por la Libertad has a brand new Executive Board, and they're not mucking around, because "legislators do not rest for even a second when it comes to passing new laws that curtail freedom," they say.
The Latin-American branch of Students For Liberty, also known as EsLibertad, has introduced the leaders who will lead the fight for freedom on the region's campuses and universities, after meeting in Guatemala. Among the 14 prominent student leaders are Milica Pandžić, the group's first female chairman, and Rebeca Morla, editorial assistant at the PanAm Post and regional director of EsLibertad Ecuador for the next year.
EsLibertad is a student-led network that promotes academic discussion and activism related to individual freedom, and 130 local coordinators give the organization a presence in 30 cities in 16 Latin-American countries. Its annual meeting was held between July 15 and 17 at Francisco Marroquín University in Guatemala City, where EsLibertad's new board members outlined their goals and priorities for the region.
The task of the Executive Board is to channel and support local coordinators in each country, says Rebeca Morla: "Taking into account that EsLibertad is a network for student activism, most of our projects are related to education. For example: translations of books, articles, and videos from English to Spanish."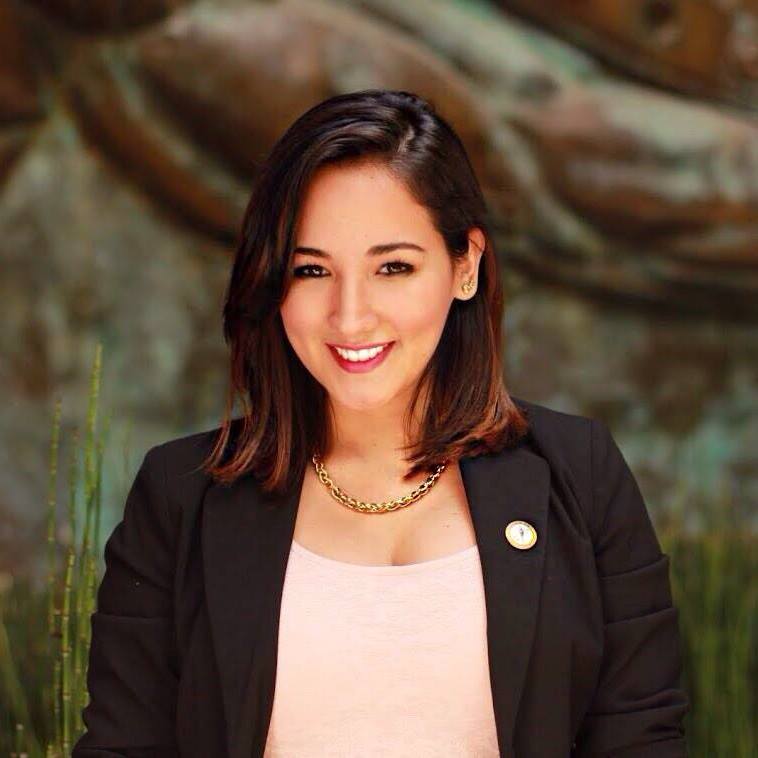 She says this school year will see the emergence of exciting new projects, such as a podcast and an outreach effort in Puerto Rico.
Milica Pandžić, also Ecuadorian but serving as regional director for Panama, envisions six regional conferences throughout the school year. They are also focusing on diversifying fundraising strategies to allow each local organization to have greater autonomy.
"We are also working on a marketing and communications strategy to reinforce our mission: to spread the ideas of liberty through more humane language, and ground the ideas in everyday Latin-American realities," Pandžić added.
As for her country, Ecuador, Pandžić assures the main threat is the government's attacks on freedom of speech.
"Many people have been threatened just for pointing out issues that make the president uncomfortable. The government's modus operandi, and its control over other areas of society have led, for example, to several universities closing their doors to us, something that shows there is widespread fear."
Nevertheless, EsLibertad groups keep looking for new spaces and have already become prominent voices in discussions of public affairs.
Guillermina Sutter Schneider, an Argentinean economist and Executive Board member, argues that the greatest challenge in Latin America is to make the ideas of liberty attractive to young people.
"We want to train, to provide tools, and to empower the students who are joining the network. We want them to become not only the region's next leaders [in the liberty movement], but also agents of change in Latin America. Freedom really works, and it is a synonym of human progress. That is the message we want to get across," she said.
Change is a particular concern for Sutter Schneider in Argentina, where a political, economic, and social crisis is on the rise. She said Argentineans not only must deal with one of the highest inflation rates in the world, but also with high rates of poverty, corruption, and political patronage.
"This has eroded institutions, which are the engine of an economy. If politicians do not rest for even a second when designing new laws to restrict our liberties, then we cannot rest either," she concludes.