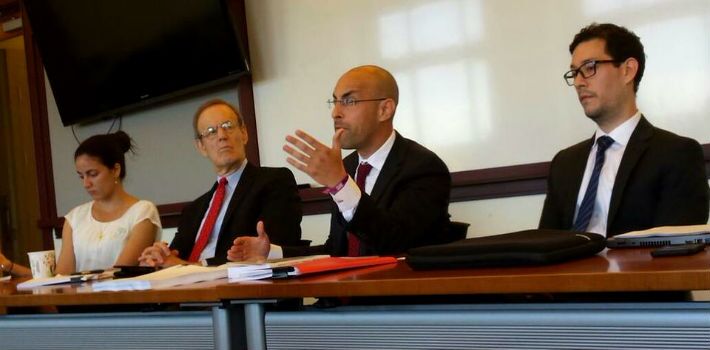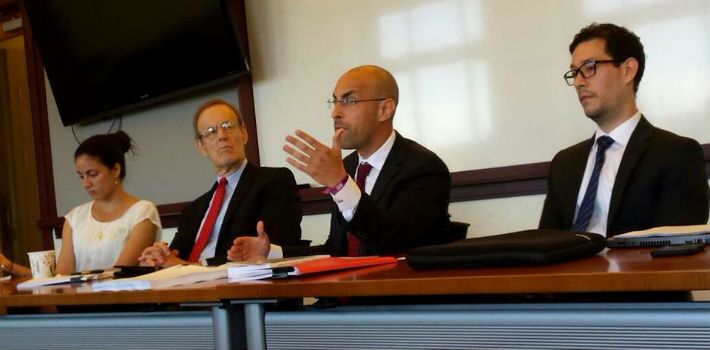 EspañolThe deaths of Cuban dissidents Oswaldo Payá and Harold Cepero were no accident, according to an independent report from the Human Rights Foundation (HRF).
The political activists, both members of the Christian Liberation Movement, died in a car crash in Cuba's eastern Granma province on July 22, 2012, under controversial circumstances.
HRF presented their report on Wednesday morning at Georgetown University in Washington, DC, highlighting what they consider to be inaccuracies and inconsistencies in the official government investigation.
The NGO's report concludes that the "evidence, which was deliberately ignored, strongly suggests that the events of July 22, 2012 were not an accident, but instead the result of a car crash directly caused by agents of the state."
Joining HRF's general counsel, Javier El-Hage, were Rosa María Payá, daughter of Oswaldo Payá, and Carl Gershman, president of the National Endowment for Democracy (NED).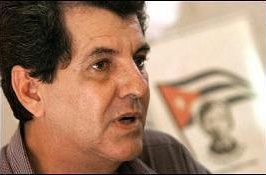 The report documents several violations of due process, "including damning witness accounts, a grossly inadequate autopsy examination, and other key pieces of evidence that were overlooked by the Cuban judicial system," according to a HRF press release.
Payá's daughter said during a television interview that, ironically, the only people who can her case are her father's alleged killers.
HRF President Thor Halvorssen says the report brings to light new evidence and hopes it will help the Payá family in their search for truth and justice.
"Oswaldo Payá was the most prominent Latin-American pro-democracy activist of the last 25 years, and he was killed under suspicion of foul play in the Western Hemisphere's only totalitarian country," Halvorssen said. "Yet, few mainstream politicians, media, and NGOs around the world have cared enough to insist on an independent investigation into Payá's death."
HRF says Ángel Carromero, the Spaniard who was driving the car carrying Payá, was taken into custody at a hospital after the crash and then transferred to a prison. Although he was convicted and sentenced to four years, he retracted all statements made in Cuba after returning to Spain in December 2012, including those he made in a self-incriminating video.
The report claims the evidence suggests that Carromero was forced to record his confession, and that the Cuban government ignored complaints from the Payá family, who were barred from court proceedings.
Carromero did not have access to a lawyer for weeks after the incident, and had no choice but to hire government attorneys who were loyal to Fidel Castro, according to HRF.
"The best available evidence, which was deliberately ignored by Cuba's judiciary, strongly suggests direct government responsibility in the deaths of Mr. Payá and Mr. Cepero," El-Hage concludes. He says the evidence suggests the car crash was caused by agents of the Cuban state.
On Tuesday, July 21, Rosa Maria Payá unsuccessfully attempted to gain entry into the newly inaugurated Cuban embassy in Washington. She planned to deliver a letter to Cuban Health Minister Roberto Morales demanding a copy of the autopsy reports of her father and Harold Cepero, as entitled by law.
T @RosaMariaPaya Officials watching me thru the glass. Embassy hasnt opened for Cubans. Despotism is called diplomacy pic.twitter.com/6meP3H7p0A

— John Suarez ن (@johnjsuarez) July 21, 2015
Payá, a human-rights activist, lashed out on her Twitter account against the embassy officials who would not receive her and sent out a police car.
"Despotism is called diplomacy," she said.