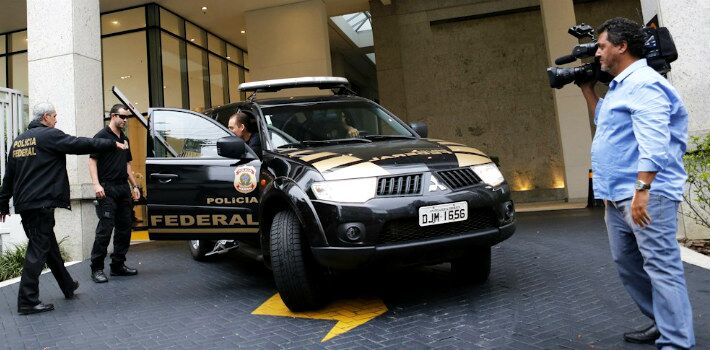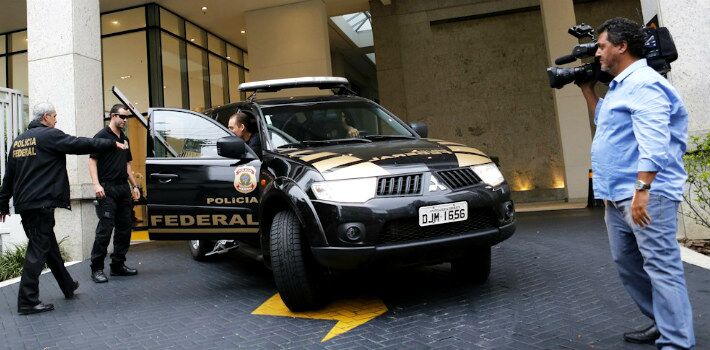 EspañolExecutives from two of Brazil's largest construction companies are now sitting behind bars, just like the dozens of other businessmen, former officials, and politicians from the ruling coalition arrested in the past few months over their links to a corruption scheme at the state-run oil firm Petrobras.
On Friday, June 19, Brazilian Federal Police arrested Marcelo Odebrecht and Otávio Marques Azevedo, presidents of the Odebrecht and Andrade Gutierrez construction companies, as part of "Operation Car Wash."
The engineering and industry giant Odebrecht is a global firm which operates in 21 countries, employs 181,000 people, and in 2013 earned US$31 billion in gross revenues.
Federal investigators released a statement Friday morning announcing they would expand the investigation into actors "in the national and international market" over fraud in the bidding process, corruption, embezzlement, and money laundering, among other felonies.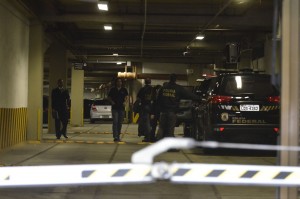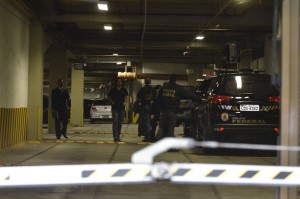 Brazilian security forces arrested 10 other suspects on Friday who are accused of bribing Petrobras directors using accounts in Switzerland, Panama, and Monaco.
Odebrecht confirmed the presence of police investigators at its offices in Sao Paulo and Rio de Janeiro, as well as the arrest of their president and owner of the company, along with other top executives.
The company, however, claims the arrest warrants were "unnecessary" and says they have "always made themselves available to cooperate with the investigation."
In early May, Odebrecht denied involvement in any "illegal scheme" with "the purpose of paying undue benefits to public officials or state firm executives."
For its part, Andrade Gutierrez has also denied that its president had any link to the Petrobras corruption scheme.
Along with 25 other private contractors, Odebrecht and Andrade Gutierrez are at the center of the investigation into corruption, which, according to Petrobras itself, has cost the oil firm US$2 billion over the last 10 years.
Andrade Gutierrez is a multinational conglomerate with a presence in more than 40 countries in Latin America, Europe, Africa, Asia, and the Middle East. The company is primarily focused on projects in urban mobility, energy, telecommunications, gas, and sanitation. It played a role in preparing Brazil to hose the 2014 FIFA World Cup and is currently doing to same for the 2016 Olympics.
Prosecutors have also pointed out that former Brazilian President Lula da Silva is one of the main lobbyists for Odebrecht abroad. In Venezuela, Odebrecht's largest work, the expansion of the Caracas metro, has been delayed for more than a decade.