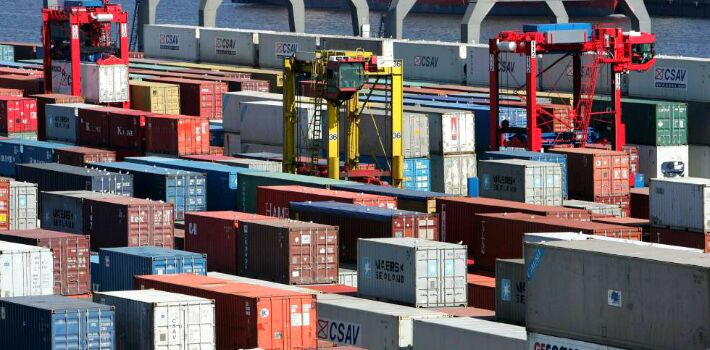 EspañolPaperwork, affidavits, approval from of the Ministry of Commerce, authorization from the Central Bank to release currency, and crossed fingers hoping everything goes as expected. That seems to be the way forward for importers in Argentina.
The South American nation has the fourth most restrictions on international trade in the world since 2008, according to Global Trade Alert's (GTA) index.
Given the country's lack of imports, Argentineans suffered through a shortage of tampons and sunscreen last summer, not to mention the lack of medical supplies, certain brands of contact lenses, auto parts, electronics, and agricultural machinery.
For insight into the obstacles faced by both business owners and consumers as a result of increasingly protectionist policies, the PanAm Post spoke with Miguel Ponce, the director of the Center for the Study of Foreign Trade in the 21st Century, former deputy secretary of Industry and Commerce in Buenos Aires, and the former chair of the Argentinean Chamber of Importers.
Ponce received his walking papers from the Chamber of Importers in January after criticizing trade restrictions imposed by Cristina Kirchner's government.
How would you describe Argentina's system of imports?
In Argentina, there exists what's known as "managed foreign trade." This has two aspects: a formal part (written rules), and one not so formal (factual matters on unwritten rules).
Resolution 3252 of the Federal Public Revenue Administration (AFIP), which establishes a standard called Advance Affidavits for Imports (DJAI), has been used for three years now. It covers all tariff codes for every product entering the country.
Only 600 tariff codes had to request permission before, through what was called "non-automatic licensing." But the trade-balance situation began to worsen. Therefore, in order to bring any good into the country, now you have to submit an affidavit through AFIP's website before the company can complete its commercial transaction.
No good can leave its port of origin if you do not have this authorization approved.
Is that a discretionary approval?
Formally, there should be no a priori objection to getting the affidavit approved. After AFIP approves it, you then have to present it to the Central Bank (BCRA), which must release foreign currency. Only then you can finish the commercial operation with the foreign seller.
But this is all theoretical. In practice, this has ceased to be so linear. When the Central Bank, for one reason or another, needs to improve the position of foreign currency, it may not authorize and you can't finish the transaction.
The BCRA used to have a secondary role. There was a time when they demanded the famous one-for-one: for every dollar you wanted to import, you had to export one. This has been put aside.
What are the consequences of this on the production?
The big problem in Argentina is that the importing matrix of our country is increasingly linked to production. Ninety percent of what enters the country are supplies for industry, agriculture, and infrastructure. This means it is all directly linked to production.
When delays or obstacles occur, the problems begin for the arrival of automotive supplies, capital goods, pesticides, and agrochemicals. This causes low levels of activity.
Besides the automotive industry, what other industry has most of its supplies imported?
The automotive industry accounts for the majority of the demand, in terms of amounts. Around 80 percent of the auto parts in Argentina are imported.
The other ones are the assembly plants in the province of Tierra del Fuego. Everything related to the electronics or telephone industry has more than 90 percent of its supplies imported. The only thing they add here is the packaging and the manual in Spanish, but the rest of the parts are imported.
They place the box, a cable, the label [that says Made in Argentina], and nothing else. But there is no industry without imported supplies.
Are there unauthorized ports where people exchange contraband?
The people harmed by the smuggling activity are those who formally work in foreign trade. At the border, it's very possible that there is small-scale smuggling going on.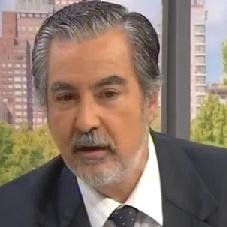 What tricks do business owners use to overcome these bureaucratic obstacles?
If you're talking about smuggling, there must be endless ways this is done. The small-scale contraband, border crossing, involves every type of small-sized good, such as electronics, or glasses, and that kind of stuff.
But there is no one way to do it. Smuggling electronics is not the same as smuggling shoes.
How do the barriers to exports affect the consumer?
Obstacles to trade, besides hindering production and access to supplies, also cause problems with spare parts. If you have a problem with your car, you go to the shop, and they'll tell you they don't have the spare part you need. And when they do have it, they'll charge you much more for it.
Merchants will often tell you directly: "Look, you wouldn't wait for this; it's better to buy a new one." Not so much with cars, but with appliances. There are certain parts for appliances that we simply don't have anymore.
People will end up asking friends who travel, or a stewardess that comes and goes. They get creative.
There have also been problems with online purchases. Since online shopping greatly increased, the government imposed regulations to discourage it. Today, you can only buy online twice a month.
When you do buy something off the internet, it does not arrive at your house. It's delivered to the post office. And if you buy more than the limit, you are forced to register as an importer. Imagine how difficult it is, for example, to bring in three books.
Are ordinary citizens discouraged?
Absolutely. At the Center for the Study of Foreign Trade in the 21st Century, we are trying to unify all sectors, whatever their political orientation may be, to try to convert foreign trade into a state policy. In other words, we are trying to make it independent of electoral politics.
We do so in order to achieve an intelligent integration with the world. We believe we cannot continue in a situation where other countries judge us for our regulations, and where the production processes (regional economies) are still being negatively affected a lack of understanding of how an intelligent integration to the world works in the 21st century.
Does trade bring prosperity?
Absolutely. Trade means more production, more labor, and adding value to primary production.