EspañolChile's Chamber of Deputies approved on Wednesday, May 20, a resolution asking President Michelle Bachelet to recall Chile's ambassador to Venezuela until the Nicolás Maduro administration frees its political prisoners.
The lower house backed the motion with 66 votes in favor, 26 against, and 10 abstentions, calling on Ambassador Pedro Ramírez to be withdrawn "until the situation of the mayor of Caracas, Antonio Ledezma; opposition leader Leopoldo López, and in general all those imprisoned for political reasons is resolved."
The approval of the petition comes after Bachelet refused on April 16 to meet with Lilian Tintori and Mitzy Capriles, the wives of López and Ledezma respectively, who were visiting Chile to try and generate support for their husbands.
Parlamento de Chile pide retirar a su Embajador en Venezuela por situación de presos políticos http://t.co/Mp7p5EGRUC

— María Corina Machado (@MariaCorinaYA) May 20, 2015

"Chile's Parliament has asked to remove its ambassador in Venezuela due to the situation of political prisoners."
The PanAm Post spoke with one of the 10 congressmen who presented the bill, Alejandro Santana, parliamentary leader of the opposition National Renewal party.
Why did you decide to begin this project?
We believe that Venezuela isn't respecting basic, constitutional rights, that ought to exist for any citizen, beginning with freedom.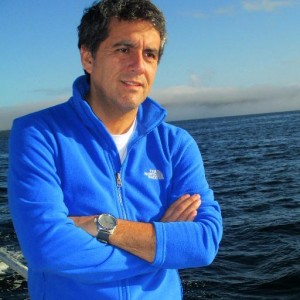 Events in Venezuela add up to there being a complete dictatorship for those that think differently; there's no freedom of speech, nor the right to voice political disagreement. It's not a country with which we want to have diplomatic relations.
That's why we've voted for and approved a bill that echoes the criticism given by President Bachelet, so she takes steps in this direction. She also disagrees with the undemocratic practices against ordinary people in Venezuela and the opposition being carried out by President Maduro.
We believe that there has to be democracy for the whole world, not only in certain countries. And in Venezuela, there's no democracy.
This goes beyond a simple declaration…
This goes beyond that. And Congress, specifically the Chamber of Deputies, has already spoken. And it did so with a majority, asking the president of the republic to take a position in favor of democracy. This is what we're hoping she'll do in the coming days, withdrawing the ambassador from Venezuela.
According to your experience, what will the president's answer be?
I hope the president doesn't get it wrong. We've already seen many mistakes over the past year. But I believe that this issue has a republic, democratic connotation; I hope she doesn't send out a signal that contradicts what the great majority of congressmen in this country are asking of her.
Many of those that voted in favor are part of the government, they're parliamentarians from her [New Majority] coalition. The president isn't rising to the occasion on this issue, and that's why Congress has spoken out with this proposal.
Why do you think no other country in the region has taken a similar stance?
I'm not sure. There are several countries here that have succumbed to the far left like Nicolás Maduro.
What we have to do as the independent, autonomous, and democratic country that Chile is, is send a clear message like the one we have just issued in the Chamber of Deputies.