EspañolUber, the smartphone-based premium taxi service, is seeking for the Florida legislature to include it in June's special session and pass legislation concerning peer-to-peer taxi applications.
The San Francisco-based company has launched a petition on its website to collect users' signatures in favor of pressing ahead with legislation, which before recess was considering exemptions for Uber from insurance and tax regulations facing other taxi and limousine services.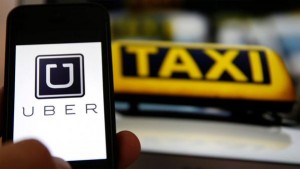 However, it's possible that the legislature will kick the exemption for the transportation network company (TNC) into the long grass, as the principal priority of the forthcoming sessions is to negotiate the state budget.
"Although the Florida Legislature adjourned this session without passing ridesharing legislation, they still have an opportunity in the coming weeks to get it done," the firm said on its webpage.
Katie Betta, spokeswoman for Senate President Andy Gardiner, said last Wednesday that the body was yet to receive formal petitions about adding topics to the special session in June.
Uber has operated in Florida for a little over a year, and has already made 6 million journeys across the Sunshine State. According to company estimates, Uber has earned its Florida drivers over US$50 million, and is set to earn nearly $2 billion in the state by the end of 2020. The service has reportedly created 18,000 jobs, set to rise to 130,000 within a little over five years' time.
"If a sensible, modern regulatory framework is passed, it would enable Uber to create more than 100,000 new job opportunities for Floridians in the coming years while continuing to connect millions of people to safe, reliable rides at the touch of a button," the petition argues.
Uber is inviting Floridians to call on Governor Rick Scott, House Speaker Crisafulli, and Gardiner to take up TNC legislation in the special session.
As of Wednesday, May 13, the petition had already surpassed its initial objective of 50,000 signatories, with the website's counter registering 58,675 supporters.
Ana Olema, a subscriber to the application in Miami, said that Uber was an example of the advantages that the free market and competition could bring to consumers.
"It's created hundreds of thousands of well-paid jobs for small-business owners, and lowered prices considerably for users. If some corrupt politicians want to maintain the taxi monopoly and mafia in Florida, we should say a resounding 'no,'" Olema told the PanAm Post.
Road Rage
Roger Chapin, vice president of Mears Transportations — a group that offers a limousine, taxi, and van service for airport transfers, among other services — argued that Uber was resisting attempts by local authorities to enforce permit requirements, insurance verification, and background checks.
"Rather than working with local officials and regulators to resolve these issues, Uber hired a cabal of lobbyists and attempted to pass statewide legislation that would preempt local ordinances," Chapin claimed on the Florida Taxicab Association's blog on May 6.
He argued that Uber is pressuring legislators to give it "free reign" across the state, and will only agree to self-regulation of its operations. He also alleged that the firm had backed "punitive measures" to defund public projects in local areas that backed greater regulation of TNCs.
Chapin also emphasized that Uber had said nothing about the unemployment that its service could allegedly cause among regulated taxi drivers, and accused the company of "brinkmanship" in threatening to withdraw the app from regulated areas.
"The real question is, if the Legislature passes any law that deviates from Uber's business model, will Uber follow the law then? I think we know the answer," he concluded.