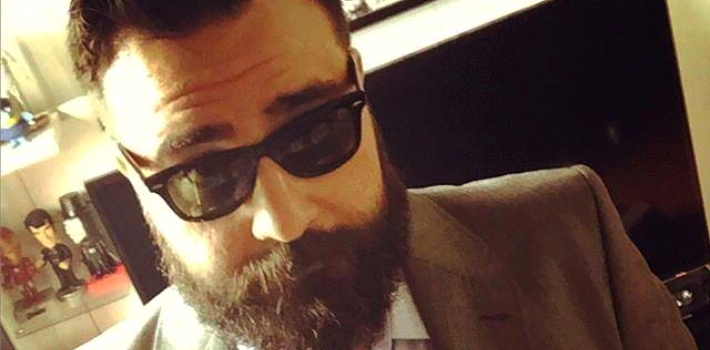 EspañolOne of the most popular political blogs in Brazil is allegedly being financed by the opposition government of São Paulo, according to a report from local newspaper Folha de São Paulo. One of Implicante's editors and contributors, attorney Fernando Gouveia, has denied the claims and filed a lawsuit against the Brazilian daily.
With over 450,000 followers on Facebook, Implicante defines itself as an "opposition blog," regularly posting articles critical of President Dilma Rousseff and the ruling Workers' Party (PT). Much of their content, which focuses on corruption, unemployment, and other social issues, is frequently republished on other sites.
However, according to Folha de São Paulo, the problems arise when you follow the money. The newspaper claims Gouveia is the owner of the consulting firm Appendix, which was incorporated in January 2013. Five months later, Appendix began receiving funds from São Paulo's Undersecretariat of Communication under the administration of Governor Geraldo Alckmin of the opposition Brazilian Social Democratic Party.
The Folha article further explains that Gouveia's company is paid directly by the advertising agency Propeg, one of three firms hired by the state of São Paulo to handle its public relations.
The newspaper received access to the Undersecretariat's financial records regarding advertising payments, including 88 boxes containing hundreds of documents.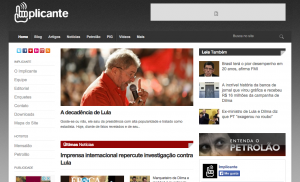 "Official documents show the blogger's firm received R$70,000 (US$22,800) per month from October 2014 to March 2015," Folha reports.
Furthermore, Propeg confirmed to the daily that it does subcontract Appendix to "update web infrastructure."
Gouveia told Folha that his firm provides digital services to three other companies. However, one of them denied this claim, and the other two did not respond.
The Implicante editor also acknowledged Appendix develops and updates content for São Paulo's Culture Secretariat.
The firm's Facebook page claims it launched in 2013 as a political and legal consulting firm for digital communications, but has not had a single post on its page since its founding.
Freedom of the Press?

Gouveia took to his Facebook profile to defend himself against the accusations, arguing that the government of São Paulo did not hire him personally: "I'm [just] a partner at a company that, among other clients, is hired by the Propeg agency, which in turn provides services to the state government."
He claims it was Appendix's competitive budget proposal that led to the Propeg hiring, citing his expertise in online communications for the public sector.
The lawyer says his firm fully complies with the Brazilian labor code, and has all its papers in order. As for the company that denied working with Appendix, Gouveia claims he has a contract and records of work meetings proving services were rendered.
"The underlying goal of the [Folha] article is to stifle opinions on social media, especially against the PT, even if they're just partners of companies who may be hired by public-sector agencies," he warned.
Gouveia says he has been on the receiving end of various "accusations, defamation, and slander," and plans to respond through civil and criminal action.