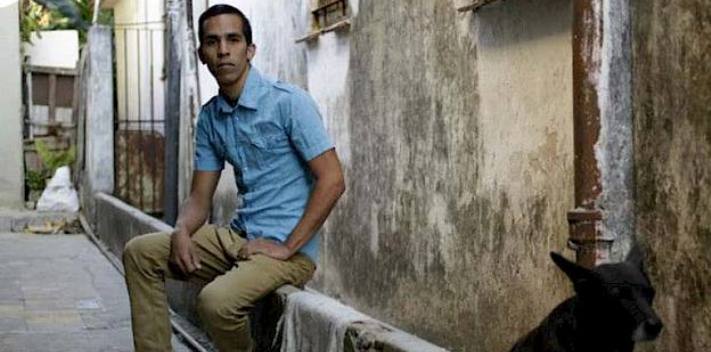 EspañolOn Sunday, April 19, Cuba held elections to choose some 12,500 delegates to the island's municipal assemblies, but with a twist: two of the 27,379 candidates running for office were openly opposed to the Castro regime.
Their names are Yuniel Francisco López O'Farrill, 26, a member of the illegal Independent and Democratic Cuba party (CID); and lawyer and journalist Hildebrando Chaviano, 65, a member of the independent lawyers' group Corriente Agramontista.
Both conceded electoral defeat, but denounced a dirty campaign on the part of state-security forces. In their government-edited biographies, pinned up at polling stations, they were the victims of a "public act of repudiation" and described as "counter-revolutionaries."
Cuba's elections, riddled with arbitrariness and irregularities, are the object of global curiosity, not least because Havana prohibits candidates from campaigning or putting forward manifestos.
Chaviano and López, well-known detractors of the regime, nevertheless had already passed the first hurdle and been chosen to run by a show of hands at neighborhood meetings.
The PanAm Post spoke with López, a Havana native and information and communication technology specialist turned opposition politician, who revealed the truth about the polls, government intimidation, and how one individual can confront a totalitarian state.
How did the elections turn out? Did you think that you could have won?
I genuinely was desperate to be elected to be able to represent the community that chose me. But I was very conscious that it was going to be really difficult to come out ahead, because I wasn't only competing against two other candidates. I was going up against a totalitarian state that controls the media, has enough money to create campaigns, and uses political repression.
I also have a concern: when the people present after the vote began to shout "Yuniel, tranquilo, el pueblo está contigo" [Don't worry Yuniel, the people are with you] there were various press agencies, and I'm worried that up until now the video still hasn't surfaced. I know it happened from a video that a neighbor filmed on her phone and gave me last night.
Reuters, AP, and other agencies were filming. I don't know why it hasn't come out in the press.
Why did they support you?
It's people from the community, the same electoral district. But the majority of people who were marching with flags and the thugs that were there, 80 to 85 percent of them were members of the state-security forces.
It was completely full of police and state security. They were preparing an act of public rejection that didn't come about, because they tried to suppress my people. Thank God, I had the support of the people.
Did you face any kind of intimidation before the elections?
No. But one of the things that happened is that my grandmother surprised two state-security agents taking photos inside my house. Filming and taking images. Now the dictatorship is beginning to carry out reprisals against my family.
Just this morning [Tuesday, April 21] two inspectors came to my house to tell me that it had been constructed illegally. It could turn out that they're going to slap a fine on me.
What were your proposals as a candidate?
Proposals? No, I didn't do any kind of campaigning because the law here prohibits any candidate from campaigning.
The government did my campaigning for me, putting in my biography that I was a "counter-revolutionary." What's more, they held meetings between state security and members of the communist party to prevent people voting for me under any circumstances, to spread the idea that I was a "counter-revolutionary," and spreading fear among many voters.
What would you say to the people that voted for you?
Before anything, I want to thank them a lot for the support they offered me, and I'm sure that many of those that voted for me were chanting in my support after the vote. They should know that I'm going to continue representing them, I'm going to continue working for my community, even though I haven't been officially elected as a councilor. I'm going to be their champion.
Do you think that the electoral system in Cuba can be reformed?
These are things that are beyond my reach. It's come to my attention that a new electoral law is going to come out this year, but I don't know anything about it right now.
What are your plans for the future?
I'll continue to do the work I was already doing. I'm a CID delegate [in the Arroyo Naranjo neighborhood of Havana]. We issue a newsletter called Semanario por la República (Weekly for the Republic) that goes out twice a week, I have a community project, and I plan to continue as a defender of the people.