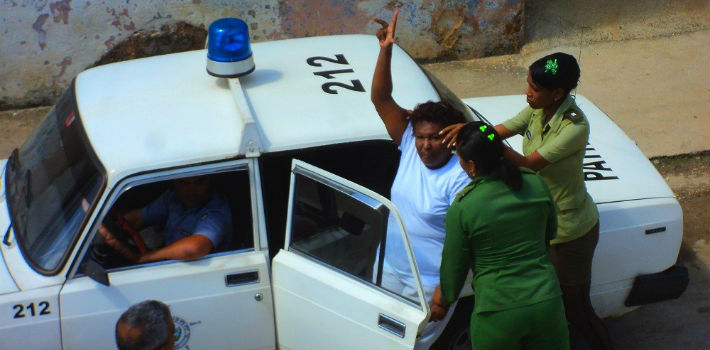 EspañolA survey by InterAmerican Security Watch (ISW) challenges the notion that normalization with Cuba will enjoy popular support. ISW acknowledges that right now a slim majority of US citizens agree with President Barack Obama's move to restore diplomatic ties. Their findings, however, suggest that support evaporates as the same individuals learn of the Castro regime's foreign-policy record and human-rights violations.
ISW, a policy institute that monitors regional security issues, questioned 700 likely US voters by phone from March 16 to 23, including an "oversample" of 300 Cuban Americans. On March 24 they then published a 51-versus-38 percent tilt in favor of normalization with Havana. However, when respondents were presented with evidence of negotiations between Cuba and terrorist groups, and alliances with Russia and North Korea, levels of approval flipped, to considerable margins of 30-40 percent.
Surveyors emphasized the shipment of 240 tons of weaponry that the regime of Raúl Castro attempted to send to North Korea in 2013. After hearing of this, for example, 64 percent of respondents preferred to maintain sanctions on Cuba until there is progress towards free and multi-party elections, the release of political prisoners, and respect for human rights.
After being acquainted with the topic, 68 percent of respondents also wanted the US federal government to keep Cuba on the list of countries that sponsor terrorism. Self-identified Republicans were the most opposed to Cuba being removed, at 82 percent. This proportion dropped to 66 and 55 percent among independents and Democrats, respectively.
"President Obama's decision to cave to Castro was terrible diplomacy and, we know now, foolish politics," Roger Noriega of ISW said.
"When Americans hear basic facts about Castro's hostility and human-rights violations, they know that the president's unilateral concessions only emboldened a dangerous, despotic regime," the former US Ambassador to the Organization of American States added.
Normalization with Whom?
José Azel, a senior researcher at the Institute for Cuban and Cuban-American Studies at the University of Miami, suggests that the US public are not well aware of the human-rights violations committed by the Cuban regime, nor of the possible threat to US national security that Cuba's alliances with countries such as Russia, North Korea, and Iran represent.
"By embracing Cuba's totalitarian regime, the administration's new policy sends the wrong message to Latin America. The new policy seems to signal that the United States is no longer concerned with championing democratic values in our hemisphere," Azel told the PanAm Post.
The expert fears that Washington's overlooking of the suppression of civil liberties in Cuba, in order to restore diplomatic and commercial links, will embolden authoritarian governments throughout the world.
"That message will have tragic consequences in the years to come." With these dangers understood, he says "the American public rejects the new policy of unilateral concessions to Cuba's totalitarian regime."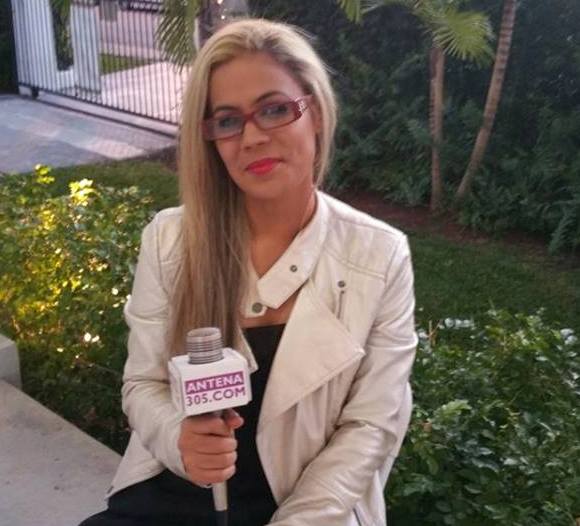 Ana Olema, a Cuban democracy activist who now lives in the United States, believes that "the fundamental problem" is the lack of profound changes within the island.
"We have to tell the American people that in Cuba we have a 240 percent tax on products. We have to explain to them that powdered milk costs US$6 [per kilogram], oil costs $3.40 [per liter], and ground beef is at $2.15 [per kg]; while the salary of an engineer, teacher, or lawyer barely gets to $20 [per month]. We must tell them that Cubans cannot go out to the street to protest."
Olema explains that she comes from a nation that "lacks the truth," due to the government's manipulation of official figures. "The international statistics support and applaud a neo-slavery of the Cuban people.… If you tell that to the American people, knowing this republic [the United States] as much as I do, believe me, they will not like that rotten government."
Translated by Rebeca Morla. Edited by Laurie Blair and Fergus Hodgson.