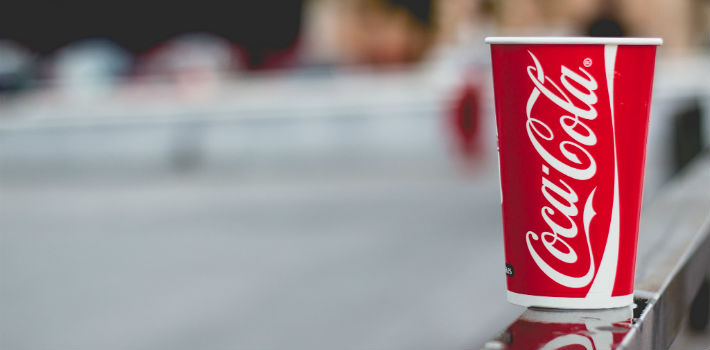 EspañolIt was one of the first countries outside of the United States to receive its own Coca-Cola bottling plant, in 1906. But when the Castro government began seizing private companies in the 1960s, Coke left Cuba for good. The Caribbean nation is now one of only two countries left in the world where the company does not operate.
However, Cubans could once more enjoy the original Cuba Libre — Bacardi and Coke, with a twist of fresh lime juice, first coined in Havana around 1900 — if ongoing talks between Cuban and US officials are successful.
First, however, the US federal government will have to lift its 55-year trade embargo on Cuba, which prohibits US-Cuba trade, except for specific agricultural and medical products.
"The fact that a thaw [in bilateral relations] has begun means that in the future, hopefully not too distant, things will change and we'll be able to re-establish our presence on the island," Rafael Fernández Quirós, vice president of communications for Latin America, revealed on Wednesday, February 25.
"As a US company we're completely governed by legislation, and we'll fulfil it to the letter. If they do lift the sanctions, we'll open new markets," he told members of the press who had assembled for the centenary celebration of the classic "contoured" bottle at the Coke headquarters in Atlanta, Georgia.
"Until that has been lifted, we can't think in terms of opening bottling plants or distribution systems," he added. However, he signaled that the company — which after opening new plants in Somalia and Burma, is now only absent from Cuba and North Korea — has "a very special relationship with Cuba."
A Good Thing Done by Bad People
Despite Coca-Cola being one of the most recognizable symbols of globalized capitalism, former Cuban President Fidel Castro has revealed on several occasions his love of the sugary beverage.
For his part, Alex Castro, one of eight children recognized by the revolutionary leader, told Tevé America that both Coca-Cola and McDonald's are "welcome in Cuba."
Castro junior, who works as a photographer, said "there could be a Coca-Cola factory here; it wouldn't affect us."
Cuba resident Karel Becerra tells the PanAm Post that the drink can't even be secured on the black market: "99.9 percent of Cubans have never tried Coca-Cola."
Becerra tried his first can of Coke as an adult: "I remember that the can came to my town in the hands of my grandmother, who got it through the aunt of a friend of a friend. We shared it among ten people. I'll never forget my uncle's face when he tasted it."
"After taking a sip, my uncle said, 'Such a good thing done by these bad people,'" Becerra laughed.
US-Cuba Talks Accelerate
After current Cuban General Raúl Castro and US President Barack Obama's surprise December 17 announcement on moves towards normalizing ties, a first round of talks took place in Havana on January 20-21. A fresh set of meetings began in Washington, DC, on Friday, February 27.
On the agenda are the thorny issues of human rights and Cuba's continued presence on a US list of nations that allegedly sponsor terrorism, alongside topics such as ending the embargo established in 1960 and developing a banking system on the island.
Gustavo Machín, a Cuban official who took part in January's negotiations, said that Cuba was entering the Washington talks with a number of concrete proposals on human-rights concerns, as well as a clear demand that the island nation be taken off the terrorist-sponsors list.
Translated by Rebeca Morla. Edited by Laurie Blair and Fergus Hodgson.