EspañolAfter two days of investigation into the death of Argentinean prosecutor Alberto Nisman, authorities have yet to reveal — at least publicly — how it really happened. Thousands took to the streets of Argentina's cities Monday evening to demand a swift resolution.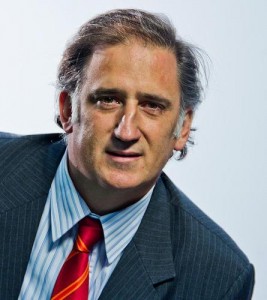 President Cristina Kirchner published an open letter on her Facebook page on Monday, supporting the theory Nisman committed suicide. She also alleged that the deceased prosecutor's accusation against her and Foreign Minister Héctor Timerman last week — that her administration tried to cover up Iran's involvement in the 1994 AMIA bombing —  was a deliberate move to "divert, lie, cover, [and] confuse."
PanAm Post contacted La Nación political reporter Mariano Obarrio to find out how Argentineans are reacting to Nisman's death, and why thousands have taken to the streets to demand justice.
Could you explain to people who don't live in Argentina why Alberto Nisman's death was so important?
We're dealing with the death of a prosecutor who just days ago accused President [Cristina] Kirchner of covering up the worst terrorist attack in Argentina's history. And covered it up allegedly with the cooperation of the Iranian government.
The thing is that no one knows what his death is all about.
Suicide is one hypothesis among many. No one knows for sure what is going on. There is a lot of shock, confusion, and speculation.
How is his death going to affect Argentina's political map in the short and medium term?
It will depend on the outcome. If it's determined it was a suicide, the investigations both into the AMIA case and the government cover-up will carry on through normal channels.
On the other hand, if a case of homicide or forced suicide emerges, the repercussions will surely be more painful in terms of political isolation, confrontation, and social pressure for justice.
Do you believe this sets a precedent in the judicial system regarding investigations that involve President Kirchner?

Yes, no doubt. And this is connected to the previous question: it depends on how the case is resolved. If it was a suicide, then it was a personal choice and it enters the realm of psychology, not politics.
If we're talking about homicide or forced suicide, then it will definitely set a precedent, because future investigations into political corruption that involve high-government officials will need a lot more protection and will have to be carried out some other way.
The "repentant" law (which grants reduced sentences for admitting to terrorism crimes) and other legal instruments will be needed to ensure witnesses the highest guarantees that they will be able to testify, as well as similar protections for judges and prosecutors who handle sensitive investigations.
Why don't Argentineans buy the theory that Nisman killed himself?
I think what you're saying is indeed true. Most Argentineans tend to think this could've been a homicide. We'll have to wait and see what the law says.
As for why that is, I think it's due to the lack of credibility politicians and justice system have as a whole. We have lived years of impunity, where judicial complaints get no positive results. There are lawsuits that go on for years and are generally covered up, made to start all over, appealed, disrupted… So no one ends up in jail; there are no convictions, no punishments, and so people tend not to believe in anything.
It is that skepticism that links this case to other cases of impunity: they wanted to shut him up because he had important things to reveal, and whoever he was going to implicate may have ordered his assassination. That's the theory and the line of thinking of the average citizen in this sense. It's a knee-jerk reaction resulting from years of impunity and corruption.