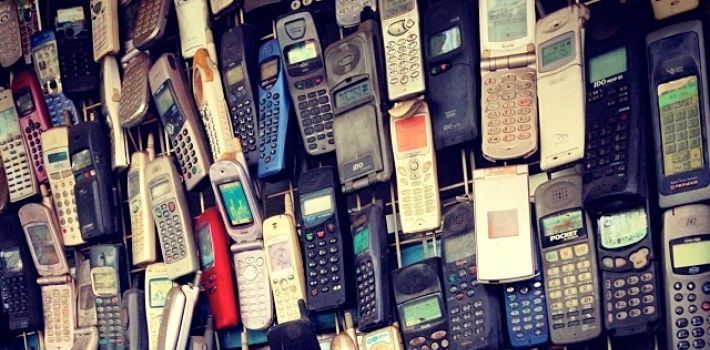 EspañolTwo days before the 2014 Bitcoin International Conference kicked off in Rio de Janeiro, Brazil, Coinapult joined forces with 37 Coins to launch a new bitcoin transfer service using SMS cellphone messaging. The two companies seek to expand the use of bitcoin to populations without smartphones or access to contemporary banking methods.
Bitcoin users worldwide are now able to send and receive payments, as well as view their transaction history, with a basic cell phone.
"Using good, old-fashioned text message, this service has the potential to impact four billion people worldwide living without smartphones. This is a welcome tool for the remittances market," explained Coinapult in a press release.
Ira Miller, CEO of Coinpult, claims that people with the least resources will benefit most from this technology. However, as of now, this service runs through a third-party business located in Canada, meaning anyone interested in sending bitcoins must pay international taxes on bitcoin transfers.
"We are working to add new countries to the list as soon as possible. Keep in mind that the US$1.02 fee on text messages is still competitive with the best rates available today for remittances," Miller told the PanAm Post.
https://www.youtube.com/watch?v=JaBfS_AezTU
Small Businesses in Latin America
For entrepreneurs, this is a valuable new tool that small businesses can take advantage of in rural areas.
"There must be hundreds of millions of small business owners in Latin America who are currently restricted to cash-only transactions. The SMS bitcoin wallets provide these entrepreneurs with a free and immediately accessible business tool. People can accept payments from anyone in the world with the technology they already have in their pockets."
Diana Schvarztein, who received a masters degree in microfinance from the Autonomous University of Madrid, pointed out to the PanAm Post that remittances are more common in countries with expansive rural areas and limited access to banks.
"Various technologies have been developed; one of the most successful cases has been M-Pesa in Kenya, which has around 16 million users and has expanded to other countries, such as Tanzania and Rwanda."
M-Pesa allows people to send and receive money, make service payments, and withdraw money from local ATMs, such as those in neighborhood convenience stores.
Schvartzein claimed that a potentially large market exists for mobile banking, pointing to BBVA Microfinance Foundation as an example of success. BBVA recently expanded to locations in Peru, Colombia, and Bolivia in order to implement cash-transfer technology. Schvartzein agreed that the growing sector provides a good opportunity for bitcoin expansion.
Obsolete or Revolutionary?
Franco Amati, cofounder of the Buenos Aires Bitcoin Embassy says this service will allow bitcoin to be used in a mobile setting without the need for a smartphone: "Money transfer systems based in SMS are already being used in countries such as Paraguay with Giros Tigo, where transfers incur a 5 percent commission fee."
"Along with alternatives meant to mitigate volatility, such as Coinapult Locks and Bitreserve [services that freeze the value of bitcoin], we can utilize bitcoin more easily, quickly, and economically than ever before," he added.
However, Amati questioned the future utility of a tool that is close to becoming obsolete. "Prehaps the doubts about the future of this technology will pass as we introduce new solutions. Of course, SMS is a costly and antiquated system operating different price rates within different countries."
Miller responded that billions of people worldwide continue to live without smartphones or laptops. "Many of these people are also discriminated against by financial institutions, which view them as risky and undesirable clients. It's very difficult for these people to send money, get a bank account, receive credit, or pay with credit cards…. Simply put, these people may be far from using bitcoin today, but they are the people who need it most."