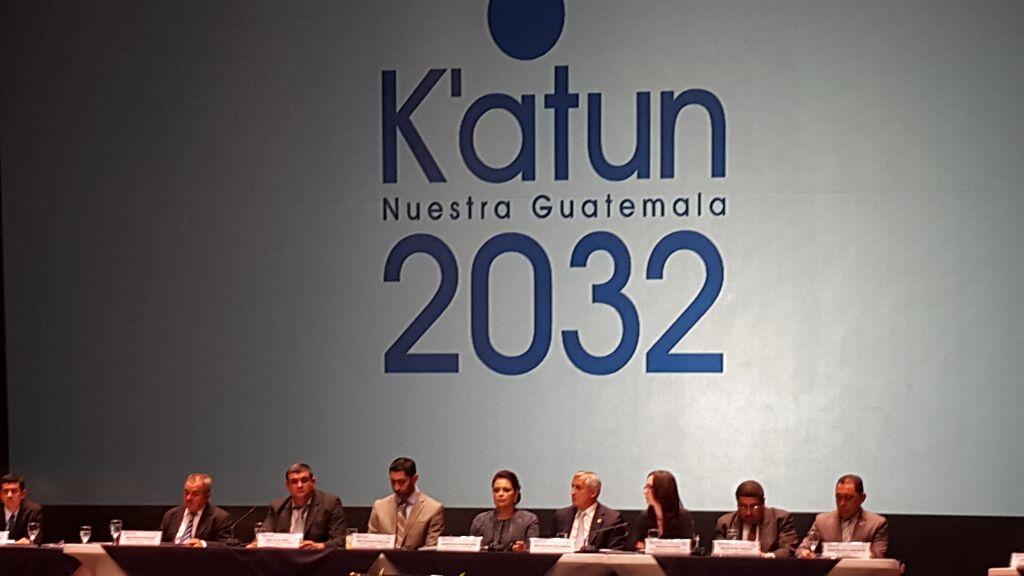 Español"Nuestra Guatemala K'atun 2032" is its name (K'atun: Our Guatemala 2032) — the plan announced by the Otto Pérez Molina administration during August 12 celebrations held at the Miguel Ángel Asturias National Theater.
The project seeks to establish long-term strategies to promote social stability, economic growth, poverty-free life, sustainable use of natural resources, and political decentralization.
"K'atun" is a term that derives from the Mayan word for 20 years, used in their calendar. According to the associated website, "K'atun represents an opportunity to connect with the past, present, and future of the indigenous people. Each new era represents improvements for the mankind and that of society."
The 480-page plan was developed with the help of various civil-society organizations and legal authorities such as the National Urban and Rural Development Council (CONADUR). They divided the document into five main pillars:
Urban and rural Guatemala
Human welfare
Wealth for all
Natural resources for today and the future
State protection of human rights
During the project's release, Guatemala's head of state declared that in the next 18 years the country will experience momentous and positive changes. Likewise, he stressed that the K'atun title refers to concern for excluded groups in Guatemala: "It has, as one of its priorities, the universality of social protection and equity."
Ekaterina Parrilla, a member of the Secretariat for Planning and Programming of the Presidency (SEGEPLAN), stated that K'atun 2032 possesses a total of 36 priorities and 80 goals to lead the way.
"The plan proposes a model of sustainable development in a country affected by exclusion, especially towards the Indigenous community," she indicated. Further, it contemplates departmental and municipal governance of the country through a new regionalization model.
The Program's Five Pillars
With respect to the plank of urban and rural Guatemala, Parilla clarified that one of the goals is to empower the departments and municipalities. She wants to see them make decisions based on their own criteria, to improve incomes available to producers.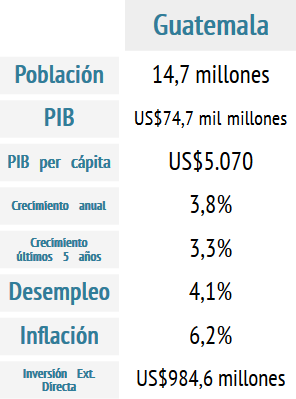 The second plank, well-being for all, seeks a 25 percent reduction to chronic malnutrition, a decrease in teenage pregnancy, and the eradication of illiteracy in the 15-30 age demographic.
The wealth-for-all plank seeks to elevate real economic growth to at least 5.4 percent and maintain physical-capital investment above 20 percent. Purportedly, to achieve such targets, along with lower poverty and inequality, government spending on infrastructure will have to stay above 5 percent of GDP.
The natural-resources plank targets increased forest cover, drinking-water provision, and 100 percent electricity access in rural zones.
Finally, in terms of human rights, those leading the campaign want to see transparency as a value respected in public management, along with an end to discrimination and racism.
"This is not an effort by a state or a government; this has to be an effort powered by all Guatemalans, by Blacks, Whites, Indigenous, and Latino … all members of society," explained Guatemalan Vice-President Roxana Baldetti.
Skepticism Abounds
Former President Vinicio Cerezo (1986-1991) has already expressed his concerns regarding the project's viability.
"The plan for K'atun 2032," he says, "is a good idea, but the reasons for its possible failure can be found in its approach. It warns that if the project has no continuity and if the necessary resources are not available, then it can not be implemented."
Cerezo would have preferred to attract immediate and short-term investments from the international community, to provide the resources.
Similarly, María Wer, a Students for Liberty local representative, voiced her discontent with the PanAm Post. The problem, she explains, is that those in government have focused excessively on implementing the project, but without having established the necessary preconditions.
"Before they think of developing a network of highways to connect the urban zones in the whole country, and of having four international airports, ports, or train systems, they should focus on protecting people from robbery, rape, murder, and abuse."
She explains that "security, protection of human rights, and legal certainty precede development, and are not the results of it. The plans that are being made will never become tangible if the children of today, the future parents of the youth that would be born into this ideal Guatemala, do not grow up in a country that protects their lives, security, and property."