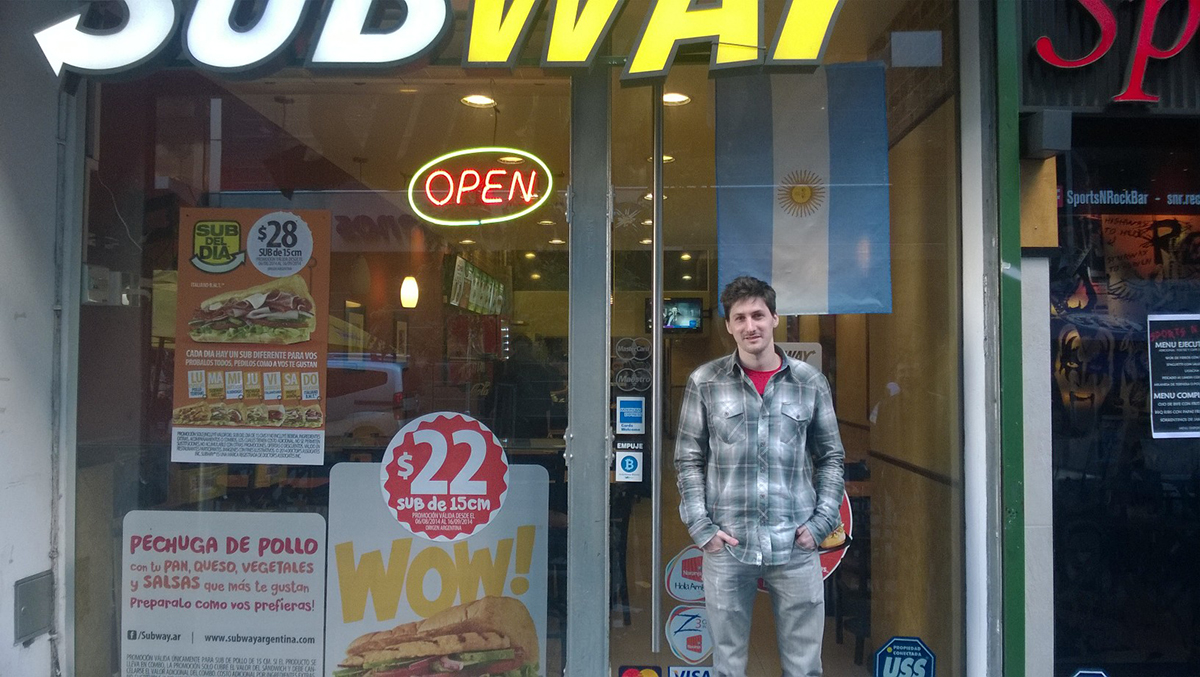 EspañolCustomers of a local Subway franchise in Buenos Aires, Argentina, will soon be able to trade their bitcoins for sandwiches. From next week, two locations that belong to the same franchisee will accept bitcoin; and that makes Buenos Aires the first city in Latin America with such a Subway franchise, and only the third worldwide, after Moscow and Allentown, Pennsylvania.
Fernanado — who asked that his last name be withheld — is a young entrepreneur, and he has been the owner of the two Subway restaurants in Buenos Aires since April 2012. He is eager to make history as the first franchise owner in the region to accept digital currency, and right in the city's center.
In the exclusive interview with the PanAm Post, Fernando said he became interested in the cryptocurrency while at the first bitcoin conference in Latin America in Buenos Aires, held in December 2013.
"That Saturday, I was the only one with a shop open [on Reconquista 934] in front of the hotel where the bitcoin conference was being held. All of a sudden, I had a bunch of kids talking to me about it. It really grabbed my attention, because I thought it was something a lot more isolated," said Fernando.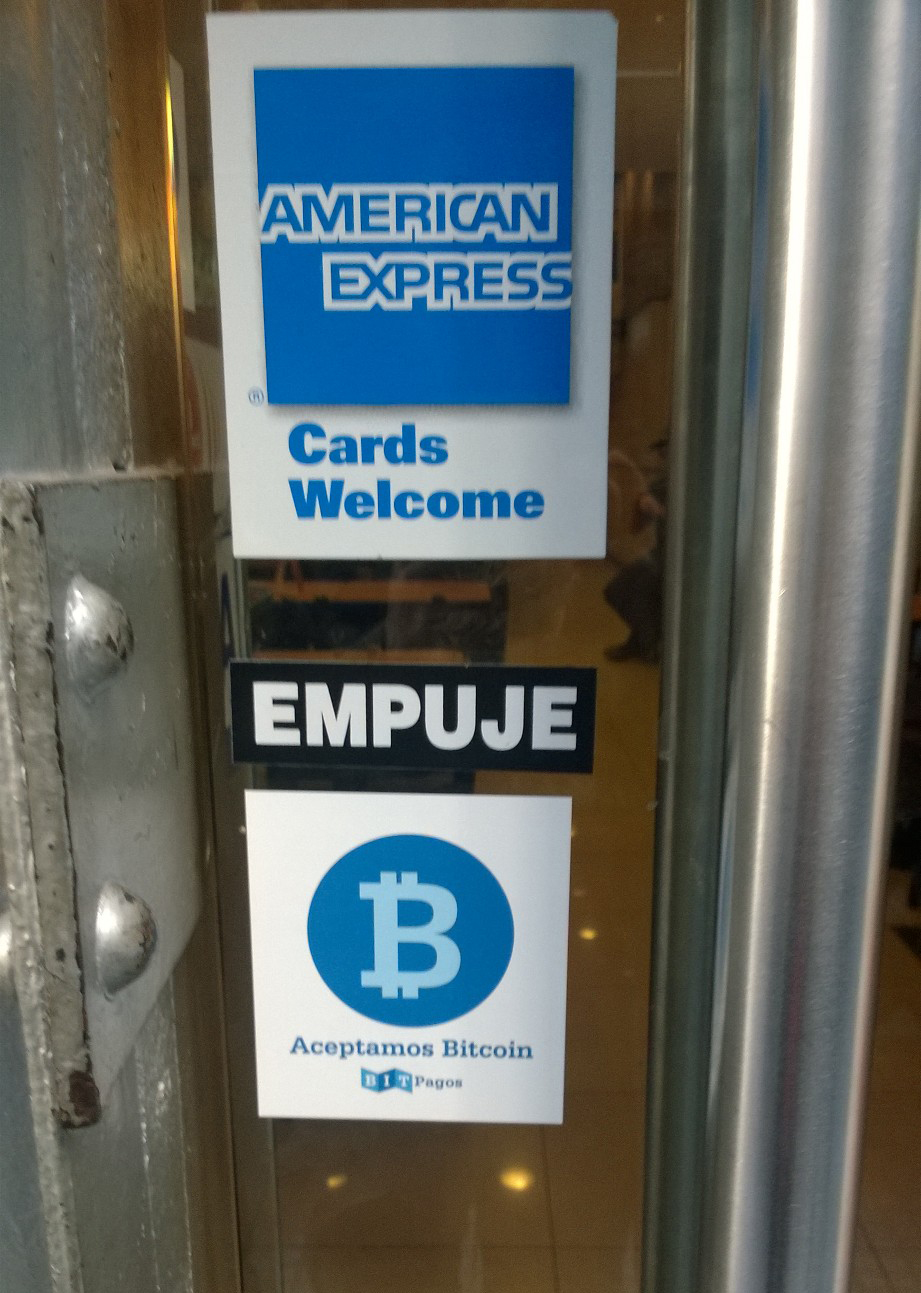 The idea to begin accepting bitcoins at these restaurants, however, did not come until later: "[it] was introduced by Agustín Aguilar, a member of BitPagos, the company that operates half a block from the Bitcoin Embassy Buenos Aires. He approached me and asked if I knew what bitcoin was and why I didn't accept it as payment. And I agreed."
Fernando explained that the decision to accept bitcoin was not representative of the entire Subway chain of restaurants, but a decision that he made on his own as a franchise owner: "I have not yet analyzed the risks, but the most tempting part about it was the innovation involved. I think other businesses could follow."
However, he remains somewhat skeptical and says that for most people, what he is doing will likely go unnoticed: "I hope it leaves at least a few heads spinning." He says it "feels strange" to think he owns only the third Subway franchise in the world to accept bitcoin.
The young business owner has his second store only three blocks away from the first, and he told the PanAm Post that the only thing left to begin taking bitcoins is to finish configuring the account and to train his employees. He expects to provide customers with the option of paying in cryptocurrency early next week.
Fernando cautioned that he is not personally interested in bitcoins as an investment vehicle: "I'm only interested in it as a method of payment, as a business opportunity."
Bitcoin Purchases Spread in Argentina
On Thursday, Avalancha.com also became the first online shopping portal in Latin America to accept bitcoin. It does so through a partnership with Bitpagos and Bitex.
Customers shopping on the site are now able to use digital currency to buy appliances, televisions, and other electronics. The site was founded by Argentinean entrepreneurs and has the distinction of having the company Newsan as its largest shareholder. Newsan assembles its products in the southern province of Tierra del Fuego.
"Through this strategic alliance, we seek to continue to innovate and respond to bitcoin users, providing them options within the local market to purchase a wide range of products," said Avalancha CEO Miguel Klurfan.
Sebastián Serrano, Bitbagos CEO, notes that Argentina has one of the largest bitcoin communities in the world and has taken to the cryptocurrency as a medium of exchange and refuge from inflation.
According to Serrano, the bitcoin boom can be measured in two ways: the exponential growth of virtual wallets over the last two years, and the increased number of businesses that accept bitcoin as payment.
Representatives from the three companies held a press conference on Thursday, in which Serrano emphasized that although one of the reasons for bitcoin's rapid adoption in Argentina is its high inflation rate, the surge in use cannot be compared to other countries like Venezuela, where inflation troubles are similar or worse.
"Argentineans have historically adopted technology at a much faster rate than the rest of Latin American. We're bigger geeks. It was the same with Facebook. It has developed much faster here than in any other country in the region," he said.
Francisco Buero, COO of Bitex, said his company is responsible for mitigating the risk associated with bitcoin's volatility: "For us, it is a pleasure to be part of such an alliance, to expand the bitcoin ecosystem in the region, and facilitate the early adoption of a fantastic technology like bitcoin."
Finally, the three companies each agreed on the benefits of using bitcoin: it is an open system, impossible to counterfeit or duplicate, transitions are instantaneous, and it allows for easy exchange with other currencies.