EspañolOn the opening day of Brazil's 2014 World Cup, while airport workers were on strike in Rio de Janeiro, police raided the home of journalist Rebeca Mafra of Canal Brasil. A judge issued the search warrant, as investigators look into her alleged participation in a group that police suspect attempted to smear opposition Senator and presidential candidate Aécio Neves through social media. Mafra denies any involvement in the group and ever having spoken of Neves online.
According to official documents obtained by Viomundo, Rio de Janeiro public prosecutor's office requisition the warrant from the judge, upon the request of Senator Neves, victim of the alleged media operation.
Along with the Brazilian journalist, four other defendants are in the crosshairs of the justice system over the alleged social media campaign against the Brazilian Social Democracy Party (PSDB) candidate.
The head of the prosecutor's office started the investigations based on statements by Neves alleging he had been the target of a defamation campaign, evidenced by increasingly negative comments left online at various news outlets. Users online accused the senator of alcohol abuse, among other allegations.
Neves has accused the suspects of leaving defamatory comments to generate more traffic, thereby altering results in Google's search engine.
"It's crazy," said Mafra when she learned that the police were at her doorstep, accused of belonging to a virtual gang. She described the situation as "bizarre." Mafra, who has not yet provided an official statement to police, said she does not know the other people who are also being investigated.
The police officers told her they had orders to seize everything related to the case at her house, and if she didn't let them in, that they would have to break the door down. The journalist's home was turned upside down. Police took portable data storage devices, two external hard drives, a new iPhone, one computer, compact discs with photos, and a router, among other belongings.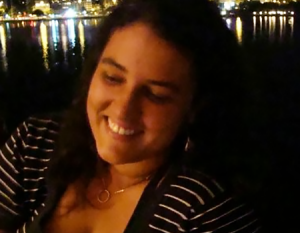 As part of the same investigation, Rio's public prosecutor's office also confiscated computers in the offices of Eletrobras, the public utility company in charge of the generation and distribution of electricity. These computers were allegedly used by members of the group to smear the senator, and the fact that they are publicly-funded resources only aggravated the circumstances.
"What has happened is extremely important, because now the public prosecutor's office is responsible for investigating these virtual gangs," said Carlos Sampaio, federal deputy and Neves's campaign legal adviser.
Many of these same fake online profiles were also used to accuse Governor Sergio Cabral and Rio de Janeiro Mayor Eduardo Paes of drug abuse.
Against Facebook and Twitter
On November 18 2013, Judge Nilson Wilfred Ivanhoe Pinheiro ordered Twitter and Facebook to hand over the IP addresses and identifiable data on two fake profiles to pursue the investigations.
In his quest to find out who was behind the attacks, in December 2013, Senator Neves sued 25 internet service providers, who were then forced by judges to disclose private customer information. The justice system, in response to requests from Neves's attorneys, determined that the companies were compelled to turn over data without first informing their customers.