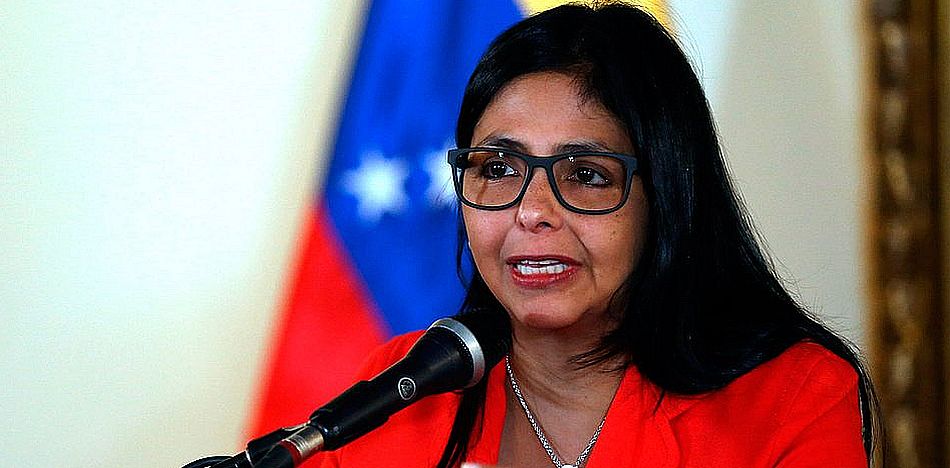 EspañolVenezuela wants Colombia to hand over three former soldiers who crossed the border after allegedly deserting.
Venezuela Foreign Minister Delcy Rodriguez urged Colombia President Juan Maunel Santos this weekend to return the three lieutenants, as well as to not deny them shelter.
Who are the deserters?
Jose Alejandro Michael Sanchez, Angel David Mogollon Medina and Alfredo Jose Rodriguez — the first military deserters in Venezuela since the start of President Nicolás Maduro's regime in 2013.
In April, several Venezuelan media outlets released a video showing the three lieutenants refusing to acknowledge Maduro as Commander in Chief. The officers also stated they did not recognize the legitimacy of the military command of the Bolivarian National Armed Forces, while criticizing certain sectors of the opposition for forming secret agreements with the dictatorial regime.
They said they believed the repressive actions of the Venezuelan government could lead the country to a civil war, and invited other members of the armed forces to get rid of their passive attitude toward Maduro's administration.
The escape
According to Foreign Minister Rodriguez, the three soldiers fled to Colombia in March and have applied for political asylum.
She urged her Colombian counterpart Maria Angela Holguín to hand over the deserters. She also allegedly approached the Colombian Defense Minister Luis Carlos Villegas to return the officers.
"In the interest of the best cooperation between the two countries," she said, "we insist on the return of these military deserters."
Rodriguez added that "political asylum is not guaranteed to army officers or deserters."
Her statements come amid difficult political tension between Colombia and Venezuela. Maduro has accused Colombia of being a failed state, and that the peace process with the guerrilla group FARC couldn't have happened without Hugo Chavez.
Meanwhile, Venezuela remains in a political, economic and humanitarian crisis.
So far, the Colombian government has not responded to requests for the return of the soldiers.