EspañolSandy Campos had been dating her boyfriend for a year and a half at the time. With the relationship becoming more serious, he invited her to his home for Christmas. Upon accepting, the only hurdle remaining was the international elephant in the room: his home was in Canada.
Sandy, a Costa Rican citizen, needed a visitor visa — Canada calls this a temporary resident visa — to enter the country. Though the application process was long and arduous, her excitement to meet her boyfriend's family, as well as visit a country she'd never been to, won out. That eagerness soon turned to disappointment when her application for a two week visit was returned to her equipped with a rejection letter.
With the negative outcome, Sandy was left to contemplate the same question hundreds of thousands of annual applicants to Canada are forced to ask themselves: why?
Canada has long held a reputation as a culturally accepting nation. In terms of visitor applications, however, that openness seems to only extend as far as the state feels like. In Sandy's case she, like many do, hired an adviser to guide her through the application process and give the greatest possible chance of acceptance. Along with her rejection, she received the same robotic response that accompany the majority of similar cases.
"They told me that the purpose of my visit — vacation — was not valid. They also determined that I didn't have enough money to cover my costs, even though [my boyfriend's] sister wrote in the invitation letter that she and her family were going to cover any extra or unforeseen expenses."
With the rejection, her adviser was just as shocked, if not more so, as Sandy herself. This is the concern at the root of many applicants' confusions: that each case is seemingly decided arbitrarily.
Every year, Canadian officials reject 200,000 visitor visa applications. The rejections themselves leave most applicants scratching their heads, just as they do when reading Immigration Canada's extremely vague criteria. The official government website states that an applicant must "convince an immigration officer that you have ties — such as a job, home, financial assets, or family — that will take you back to your home country."
The word "convince" in this case couldn't be vaguer. Without visa approval offices in every country, most applicants don't receive an in-person interview to state their case. In fact, Canada's Central American approvals office – located in Guatemala City, where all applications from the region are either accepted or rejected – has stopped conducting in-person applications; all applications are now received via courier.
Given this, Canada's seemingly excellent statistics regarding applications received versus applications processed cannot be taken at face value. The focus appears to be on quantity rather than quality.


As a result, the decisions are frequently left to the luck of the draw — and that draw is more often than not controlled by non-governmental officials.
Olivia Chow, a member of parliament for Canada's New Democratic Party and an advocate for an overhaul of the application system, explains how the inconsistency is perpetuated when most approval offices contract out private companies to approve or reject visitor visa applications.
"The private company takes all of your documentation, puts it in a file, and the file goes in front of a person in a room . . . and this person will then say yes [or] no."
Even more troublesome is a response Chow received from an unnamed Canadian cabinet minister concerning the specific criteria for each application process.
"I got a response back from the minister saying 'Oh, we don't really have any criteria.'"
With this much internal ambiguity from the government itself, there's no wonder that applicants are left with their hands in the air regarding rejections.
With no appeal process — and the CAN$75 fee for a one-time entry application being non-refundable — the financial risk in simply applying is often prohibitive. Return plane tickets, hotel reservations, and a list of expenses are all common requirements for applications to even be considered for entry. What's more, there is seemingly no way to gauge a solid application from a poor one, and the never-ending list of rejections speaks for itself.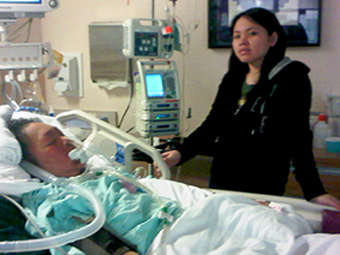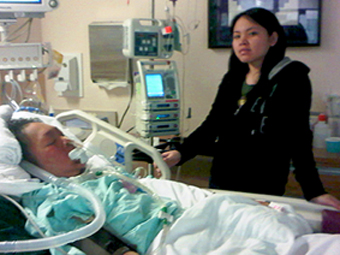 Earlier this year, Costa Rican cyclist Andrey Amador had to skip two programmed events in Canada due to his lack of a visa. In another case, a man from the Philippines missed the death of his wife, who had fallen into a coma in a Vancouver hospital, due to visa complications. Others were not allowed to attend family weddings or funerals, and this woman from El Salvador was denied a trip to Calgary to work with a church program she was involved with — even though she had been to Canada previously and had a ten year visitor visa with the United States.
The irony of Canada's greatest fear — that applicants will apply for refugee status while in the country — is of course that applying for refugee status is a legal right in Canada. Too much governmental energy is wasted on an applicant's potential decision to stay; a more productive approach would be for officials to spend time ensuring each applicant is law-abiding and poses no threat to Canada, says Sharryn Aiken, a lawyer and professor at Queen's University.
It's ridiculous. People have to go through such inordinate hoops in order to establish their intention to return. And the ultimate irony, of course, is that claiming refugee status is a legal right in Canada. You don't necessarily have the right to stay, but you can ask.
Sandy, who married her boyfriend this year, remains hopeful that a more transparent system will appear soon. Still not having been to Canada in their more than three year partnership, they are trying again for this Christmas with all fingers thoroughly crossed.
"We are in the process . . . We'll see what happens."
Her words echo continually with the stories of thousands of others across the globe.