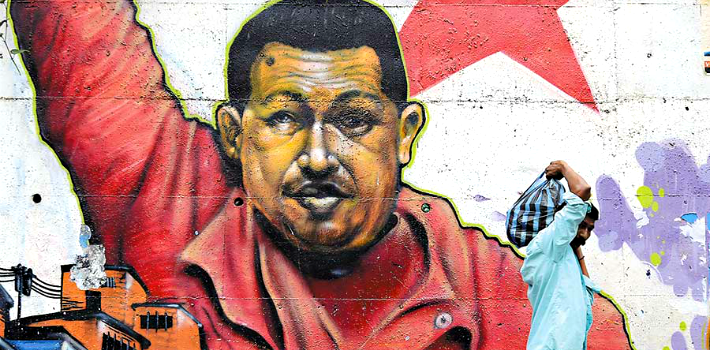 Tu ne cede malis.
— Virgil
EspañolSeptember 29, 2015, marked Ludwig von Mises's 134th birthday. Although the Austrian-born economist passed away 42 years ago, his message remains more relevant than ever.
He is widely regarded as one of the main stalwarts of the Austrian school of economics, but his philosophy and legacy go far beyond this field of study.
Mises was one of the 20th century's most prominent opponents of socialism. He dedicated his life to proving it was scientifically impossible. As a professor and intellectual, he opposed socialism in the classroom and in books while at the same time fighting for Austrian independence, as Alfred Sonnenfeld writes in his biography.
However, Venezuelans who are suffering from socialist policies today can confirm his theories as fact, and various recent events demonstrate the extent of our country's decay.
Attacks on the Media
Adding to the constant attacks on freedom of speech in Venezuela, the Venezuelan National Telecommunications Commission recently sent journalist César Miguel Rondón a letter — not a formal notice, as it is legally required — criticizing him for allegedly being too soft on an interviewee.
Rondón, one of the Venezuelan regime's most outspoken critics, interviewed the mayor of Cúcuta, Colombia, Donamaris Ramírez, who lashed out against the Maduro administration for keeping the Colombia-Venezuela border closed since August.
Violence Everywhere
While government officials claim gun-control legislation in the country has been "successful," a grenade attack wounded six local police officers and four civilians in Baruta on Sunday, September 27.
The Free Falling Bolívar
When Hugo Chávez took office in 1999, the Venezuelan bolívar traded at 0.5 Bs. against the dollar. Nowadays, the black-market exchange rate borders 830 Bs. per dollar, plunging almost 400 percent since early 2015.
To have a sense of Venezuela's runaway inflation, consider that the highest denomination bill available, 100 Bs., buys just 9.4 percent of what it did in 2007.
Capital and price controls are driving the national currency into the ground, and the government knows it: it's been months since the Venezuelan Central Bank last released the official Consumer Price Index.
[adrotate group="8″]
Mises warned of the destructive forces behind these events in his book Socialism:
The Socialist Community is a great authoritarian association in which orders are issued and obeyed. This is what is implied by the words 'planned economy' and the 'abolition of the anarchy of production.' The inner structure of a socialist community is best understood if we compare it with the inner structure of an army. Many socialists indeed prefer to speak of the 'army of labor.' As in an army, so under Socialism, everything depends on the orders of the supreme authority.
Since 2003, the Venezuelan government has pushed central-economic planning as its fundamental policy: Chavistas have imposed price and exchange controls, ignored property rights, expropriated businesses, and destroyed the private sector's productive capacity.
When economic liberties are compromised, political and civil liberties go with them. The blatant threat against César Miguel Rondón demonstrates how low the government has sunk in its attack on freedom of speech.
This was inevitable."Corruption is an evil inherent in every government not controlled by a watchful public opinion," as Mises put it.
Every day it's harder for public opinion in Venezuela to monitor the government. The few independent outlets that dare to criticize officials have come under attack.
In the wake of these events, our dictator, Nicolás Maduro, flaunts his grip on power. However, Venezuelans must remember Mises's personal motto: "Do not give in to evil."
Old and new liberal institutions like CEDICE Libertad and the Ludwig von Mises Institute Venezuela are planning on keeping up the good fight.