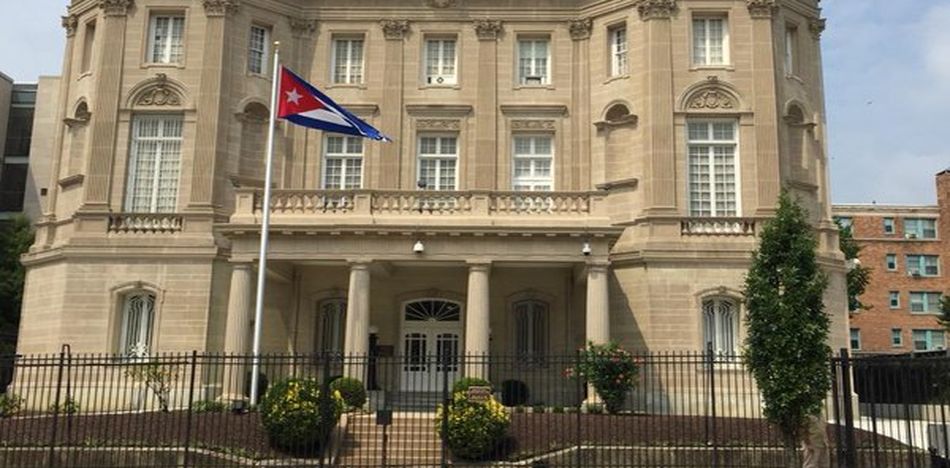 EspañolThe United States expelled two Cuban diplomats from its embassy in Washington D.C. after several American diplomats in Havana were left with damaged hearing due to what has been called a "covert sonic device."
Details of the event, which took place back in May, had been kept under wraps by US State Department officials until recently.
Spokeswoman Heather Nauert said the US sent home the two Cuban officials in response to an investigation that found American diplomats suffered "a variety of physical symptoms." She said that they could not go into details about the health of US citizens due to department policy, but that no one's lives were at risk as a result of the incident that occurred.
The FBI is also reportedly participating in an ongoing investigation regarding the incident, which some officials have pointed to as evidence of Cuba's poor relationship with the United States, and the island's inability to develop strong international relationships.
Nauert said that the Trump administration "takes these incidents very seriously" because the Cuban government "has the responsibility to protect" the diplomatic personnel of the United States occupying Cuban territory, "according to the Geneva Convention."
According to Republican Florida Senator Marco Rubio, the Cuban government has harassed the United States and its personnel in Havana for decades.
"This did not stop with the appeasement of President Barack Obama," he said this week. "Personal injury to US officials shows how far the (Raúl) Castro regime is willing to go, and is a clear violation of international standards ."
Source: Telegraph