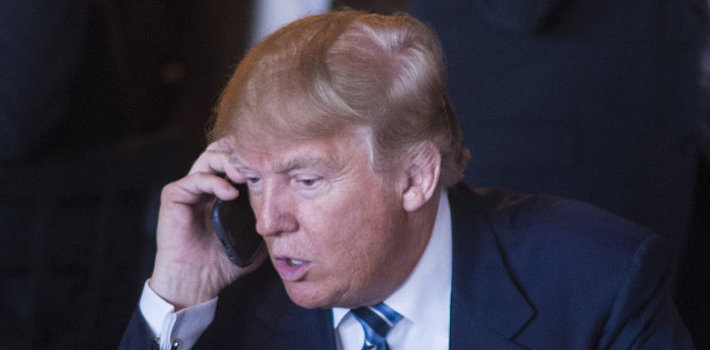 It was revealed this week that the Hillary Clinton campaign, the Democratic National Committee and other Democratic organizations were not the only ones recently compromised by cyber attacks.
Sources close to the DNC hacking investigation revealed the computer systems of Donald Trump's campaign and other Republican Party organizations were also compromised, according to Reuters.
A Republican campaign insider and outside security expert reportedly said at least one of Donald Trump's staff member's email was infected with malware and sent malicious emails to colleagues last year. However, it was unclear whether or not the hackers actually gained access to the campaign's computer and network system.
In the past month, United States security officials have revealed that since last year, hackers have infiltrated computers of the Democratic National Committee (DNC), Hillary Clinton's presidential campaign and the party's congressional fundraising committee for other electoral campaigns.
U.S. security official reports have traced the cyber attacks to Russia or one of its proxies, leading several Democrats to ask the Obama administration to make a public statement against Russia that would hold them accountable. Kremlin officials have repeatedly denied their involvement in the matter, calling the accusations "ridiculous."
Security firm CrowdStrike was hired by the Trump campaign to asses the damage and possible campaign leaks that may have resulted from the hack. The company is also assisting the DNC in its own investigation.
Both spokesmen for the Trump campaign and the Republican National Committee declined to comment.
The tools that were used to hack these Republican organizations are similar to those used in the attacks against the Hillary Clinton campaign, the DNC and other Democratic Party institutions. U.S. security officials are reportedly suspicions of Russia's possible attempt to affect the results of the election November 8, 2016.
Measures have already been taken to prevent future attacks and invasions. Additionally, the FBI and the Department for Homeland Security have both offered assistance to each political party in identifying further intrusions and increasing defenses.
Trump initially received a lot of negative press surrounding the cyber attacks when knowledge of the DNC hacks first came out, due to the fact that he is Putin's favorite candidate in the electoral race.
Source: Reuters.