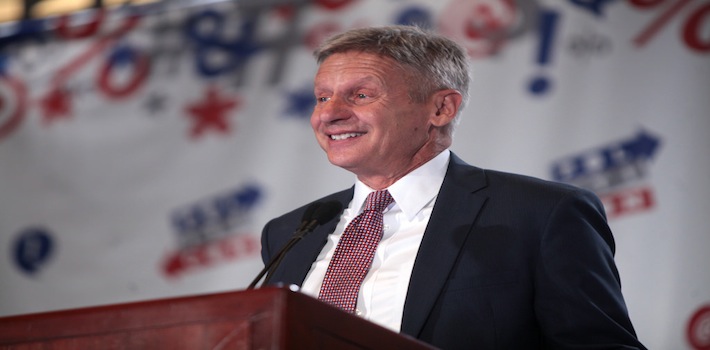 The "Never Trump" Movement and other disaffected Republicans reportedly believe this will be the week that George Bush Sr, George W. Bush, Mitt Romney as well as other mainstream Republicans endorse Libertarian Gary Johnson and running-mate William Weld, according to The Santa Monica Observer.
Gary Johnson has already received his first real Congressional backer, Virginia Representative Scott Rigell.
Jeb Bush has already claimed to be part of the "Never Trump" movement. The former Republican Governor of Florida released a statement on his Facebook page in May in which he addressed the issues that concerned him regarding a potential Trump presidency and how he will not vote for either Donald Trump nor Hillary Clinton. Instead, he said he "will support principled conservatives at the state and federal levels."
"For Republicans, there is no greater priority than ensuring we keep control of both chambers of Congress," he said.
Bush's father and brother had announced they would not be supporting Hillary Clinton nor Donald Trump. Both George Sr. and and George W. Bush chose not to attend the GOP convention this year. Many other high-profile Republicans made the same decision.
George W. Bush's former aide, Lezlee Westine, has just announced she will not be supporting Donald Trump, but will instead opt to endorse Democratic nominee Hillary Clinton.
Jeb Bush's top advisor Sally Bradshaw told CNN she would be leaving the Republican Party over Trump and will vote for Clinton in Florida if the race is close. Longtime aide to New Jersey governor Chris Christie Maria Comella also told CNN said she was planning on voting for Hillary Clinton.
Governor Chris Christie seems to be getting more and more nervous regarding his endorsement as Donald Trump caused even more controversy this past week, receiving several warnings from party members to get it together.
Just this past week, Trump picked a fight with the parents of slain American soldier Captain Humayun Khan and nearly kicked out a screaming baby at a rally in Virginia, not to mention alienating the Republican party's top-ranking official House Speaker Paul Ryan.
Which is why the "Never Trumps" have even founded a movement, called "Republicans for Johnson-Weld.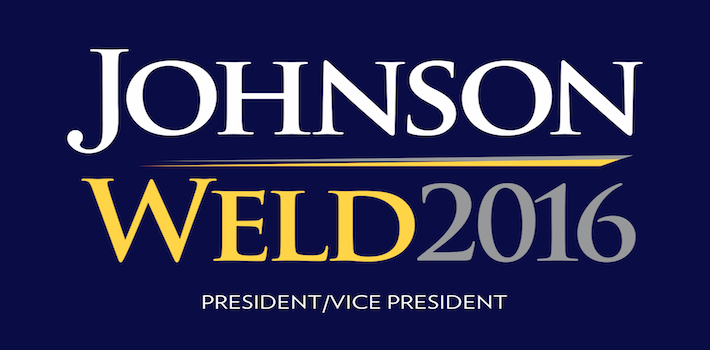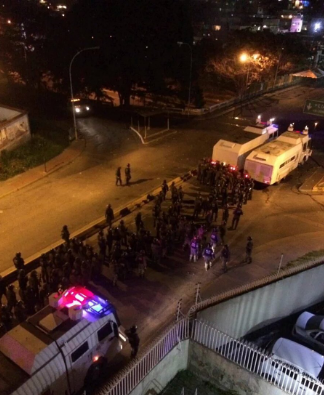 "It is movements such as this one and Trump's alienating and disrespectful behavior toward other members of his own party that could make many more jump ship. If Trump's reluctance to endorse candidates such as Senator John McCain, New Hampshire Senator Kelly Ayotte and Paul Ryan pushes them over the edge, and more party separation continues, it could lead to their support for the Libertarian candidate and thus a huge increase in Johnson's now 10-percent approval rating.
Johnson hopes to get to at least the 15 percent that is needed to participate in the national debate to be held this fall. He believes that, were he to be able to stand up to both candidates in the debate, winning the election as a third party candidate could be a real possibility.
As mentioned previously, the more likely politicians to support Johnson would be George Bush Sr. and Jeb Bush, as well as former presidential nominee Mitt Romney. Romney, however, is a bit more complicated. The former governor of Massachusetts is a huge supporter of William Weld's. However, Romney disagrees in many things that Johnson stands for, particularly his stance on women's right to choose and marijuana.
Regardless, there is a chance many Republicans will be more willing to support a different candidate.
Sources: Santa Monica Observer, CNN, The Washington Post.