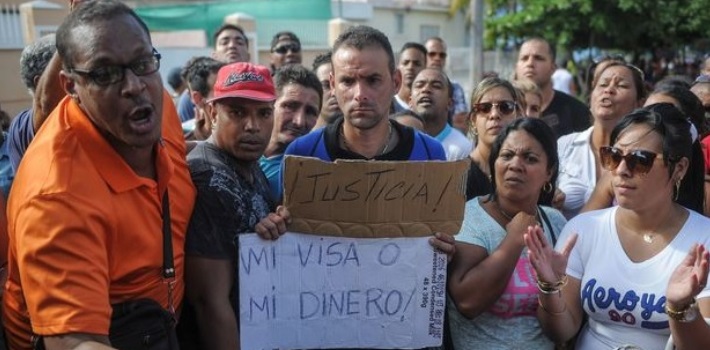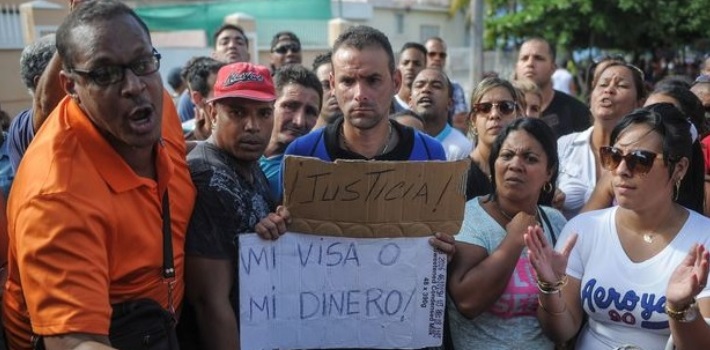 After a 12-hour hearing Wednesday, July 13, habeas corpus was denied to 39 of the 40 Cuban immigrants in Ecuador who had requested it.
At 6 a.m., the group of Cuban families went back to their hotel where they had been staying while resolving their legal situation in Ecuador that may see them deported.
After the denial of habeas corpus, defense attorneys of the 39 Cubans filed for an appeal, meaning the process should continue in the Provincial Court of Pichincha.
Defense Attorney Javier Arcentales said the hearing's resolution, which lasted 12 hours, was to not grant habeas corpus to 39 Cubans because they found no cause to do so. Only one of the detained went free after being identified as being in need of international protection.
The fear now, said Arcentales, is that deportation will continue despite having filed the appeal. Additionally, habeas corpus will be requested for six more immigrants who were not part of the initial hearing.
On July 11, the attorney to 15 of the detained Cubans Juan Pablo Alban announced the disappearance of the Cuban immigrants and claimed that it was possible that Ecuador may be carrying out secret deportations.
Human Rights Watch (HRW) also expressed their concern regarding Cuban deportations following reports on violations of due process.
The organization reminded the Ecuadorian government that it has the "legal obligation to abide by the basic principles of due process and judicial independence in the revision of immigration cases, particularly for those seeking refuge."
The NGO said judges were able to deport people, including those who had asked for refuge, even though there is a habeas corpus clause in the Ecuadorian Constitution.
Source: El Comercio