EspañolJoselin Nohemí Álvarez Quillay, a 12-year-old Ecuadorian girl, was found dead on March 11 at a shelter called "La Esperanza" in Ciudad Juarez, Mexico. The young girl appears to have committed suicide in the bathroom of the shelter where she had been living since authorities found her in Mexico.
She was in the hands of Domingo Fermas Uves, an alleged "coyote" (human trafficker) who was attempting to smuggle her into the United States. Nohemí was trying to get to New York to reunite with her parents, who had departed Ecuador 10 years ago and left her in the care of her grandparents.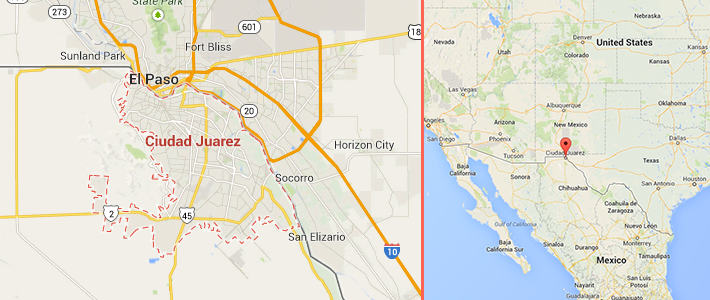 There are, however, lingering doubts and questions regarding this case. For example, Mexican authorities released Fermas Uves due to insufficient evidence in connection with human trafficking. Further, they initially identified the girl as an 8-year-old Mexican national, then later as a 12-year-old from Ecuador, and Nohemí was never able to make a call to her family during her stay in the shelter. Her parents were not even informed of her death until eight days after it happened.
This reveals an inadequate and shameful judicial and custodial process for the girl while in Mexico, a country frequently in the news due to its high levels of violence and complications stemming from human and drug trafficking.
The government of Ecuador has requested that Mexican officials clarify these facts to determine the responsibility of the authorities who had custody of the child, as well as the case against Fermas Uves. Even President Rafael Correa has spoken out on this case and assured the public that Nohemí's death will not go unpunished.
A judge overseeing the case in Ecuador has ordered the arrests of two unidentified men, a Guatemalan and an Ecuadorian — suspected members of an alleged international network of illegal human trafficking. Meanwhile, there is an investigation underway in Mexico to target the officials who took Nohemí into custody after they found her with Fermas Uves on his way to the United States.
The Family in Danger
Nohemí's death is shocking, and it requires us to ask questions about the conditions she had to endure on her journey from Ecuador to the shelter in Mexico. While the governments of these countries dealing with human trafficking are obliged to combat illegal activity, they also have the responsibility to ensure that the people found in the hands of the smugglers are treated with dignity and care, especially when they are children.
In cases like these, one also ought to fully consider the context of the events, before criticizing the parents of the child. It is necessary to take into account the level of desperation that overwhelms thousands of people who dream of being reunited with their families. One of the larger problems occurring in these circumstances, especially when dealing with poverty, is the gradual weakening of the family bond. New sorts of families are being created in which grandparents, uncles, and even neighbors become parents to the children of those who leave the country with the hope of providing a better economic future.
This has resulted in the inevitable weakening of the once strong family bond, a fundamental characteristic of Latin-American culture. A large number of children and young people, despite potential economic improvements in their lives, no longer see family as their foundation. What will the nucleus of society become as a result of this sort of migration?
New policies that allow individuals better economic opportunities within their own countries are necessary to help resolve this problem. Steps to radically increase economic liberty and freedom of movement would also be highly beneficial, towards open borders. Unfortunately, these options are often seen as "utopian," especially since the benefits of immigration — its contributions toward economic growth and competitiveness in the labor market — are not sufficiently appreciated.