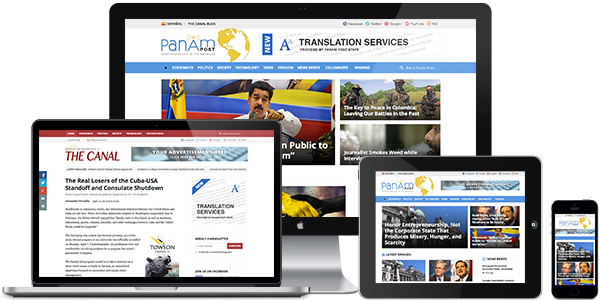 Advertise with the PanAm Post

The PanAm Post is a premier online media outlet for news and analysis throughout the American continent. We feature original content from established and rising columnists, reporters, and bloggers throughout North America, Central America, the Caribbean, and South America.
Cutting Edge:
New media journalism
First-rate writers
Hard-hitting commentary
Original thinking
Thought-provoking analysis
Popular Cities:
Caracas, Venezuela
New York, United States
Tegucigalpa, Honduras
Toronto, Canada
Buenos Aires, Argentina
In the tradition of PanAmericanism, this outlet is internationally oriented and multilingual — conscious of the potential for greater human relations throughout the Americas. This means your advertisements will reach a wider range of readership than traditional legacy and state media outlets.
Who's talking about us?

This is a precarious era for the Americas, particularly given the dangerous proliferation of collectivist regimes. As they seek to nationalize and suffocate any free press, the independent and critical voice of the PanAm Post is essential. Its determined, growing team bring news and analysis that is making waves across the continent.
Alejandro Chafuen
President of the Atlas Economic Research Foundation
For many in the US foreign policy community, getting good news and analysis from Latin America is hard to come by. The PanAm Post is addressing this need by providing real-time news and analysis from the next generation of reporters and commentators, with on-the-ground coverage throughout the Western Hemisphere.
Joseph M. Humire
Executive Director of the Center for a Secure Free Society
The PanAm Post offers clear, relevant, and insightful discussions about Latin-American issues and developments from liberty-conscious analytical perspectives, filling out a much-needed space in the greater conversation that addresses this uniquely rich region of the world.
Marco Navarro-Genie
President of the Atlantic Institute for Market Studies
Who's reading our content?

A Growing Audience:
Consistent readership throughout the American continent
Gaining new readers from around the world
Significant exposure in key capitals throughout Latin America
You are welcome to use the contact form below.
[contact-form-7 id="48697″ title="Contact form 1″]
*Denotes requires field.