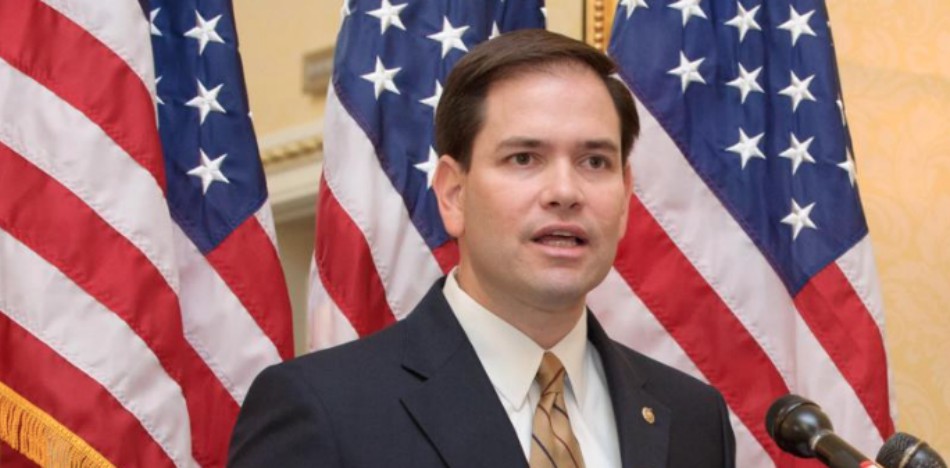 Florida Senator Marco Rubio has recently called attention to the Venezuelan government's use of oil largesse to curry geopolitical favor.
"There are several countries [among these El Salvador] that are committed because they have received funds from Chavismo and are now afraid to break [with Venezuela] for the information they have about them, with which they could be blackmailed, with information about corruption. We hope that will change soon," said Rubio after the presentation of a study on Corruption and Organized Crime in the Hemisphere by the American Enterprise Institute (AEI).
For the senator, the support of countries like El Salvador and other small countries for the regime of Nicolas Maduro in Venezuela is due to the fact that this country has given money to leaders of those countries since they are their ideological allies. The money has been delivered through bribes and corruption.
Rubio argues that attitudes such as withdrawing their support last week at the General Assembly of the Organization of American States (OAS) to condemn the Venezuelan regime would open them to possible blackmail with confidential information handled by the government of Maduro on the money they have received, and how some have become millionaires with those funds.
"I believe that it is not only drug trafficking, but the money that Venezuela has given to these countries with oil, and how some of the leaders of these countries have used those funds to enrich themselves, their families and friends," he added. "All this information the Venezuelan government has used to blackmail several leaders from various countries, the time will come when they will have to be denounced by first and last name," Rubio said before leaving the AEI building.
Rubio, who attended the presentation as a speaker, took part in a panel to discuss the organized crime leaders in the Western Hemisphere and the politicians who were behind these groups; for example José Luis Merino, Vice Minister of Investment and Financing in El Salvador, and one of the main leaders of the Farabundo Martí National Liberation Front (FMLN).
At the same time as FMLN leaders support and receive benefits from the Venezuelan regime, El Salvador is a beneficiary of US cooperation programs, such as USD $270 million Millennium Development Fund and the Partnership for Prosperity Triangulo Norte, which provides another USD $600 million between Guatemala, Honduras, and El Salvador.
In addition, the Temporary Protection Status (TPS) is expected to be renewed for more than 200,000 Salvadorans residing in the United States, who do not know what their destination will be if this program is not renewed.
Source: ElSalvador.com