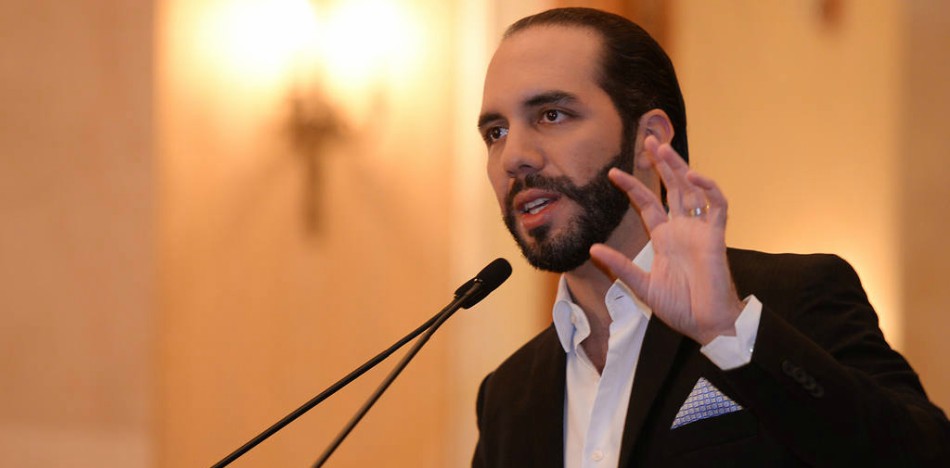 EspañolNayib Bukele is the mayor of San Salvador, the capital of El Salvador. He won the position in 2015 on the official party ticket, the Farabundo Martí National Liberation Front (FMLN), after being mayor of Nueva San Salvador, a small municipality on the outskirts of the capital.
Bukele, whom many say will be the next presidential candidate for FMLN, has done many things during his tenure as mayor to raise red flags, including nepotism, obstruction of press freedom and cybercrime.
He has chosen social media as his favorite medium for communication. On Facebook, he has more than 922,600 followers, 318,000 on Twitter and 197,000 followers on Instagram. He shares news about his administration, his jobs plan and often talks about the media.
Pues para mí (y para la mayoría de salvadoreños), EDH y LPG no hacen periodismo, sino PROPAGANDA (y lo peor, subsidiada por el Estado).

— ?? (@nayibbukele) January 26, 2017
Bukele, 35, was born into a very affluent family in El Salvador with very diverse business holdings, including fast food chains, a motorcycle company, nightclubs and an advertising agency.
Nayib Bukele and freedom of the press
Last week he denied reporters from El Dairio de Hoy, La Prensa Gráfica and El Mundo entry to a press conference. The Association of Journalists of El Salvador (APES) condemned the move.
Serafín Valencia, President of APES, explained that no public official has the authority to prevent the work of the media.
"These are measures that violate freedom of expression and freedom of information," he said. "He is a public official who is obliged to give information."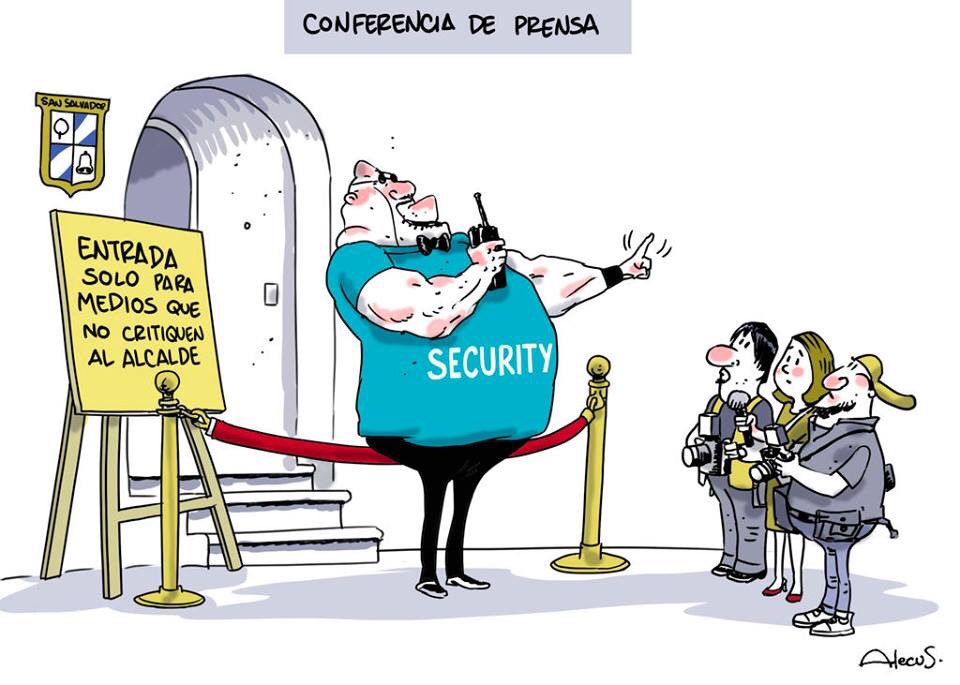 In addition, Bukele is suing La Prensa Gráfica after publishing several articles highlighting a suspicious bidding process for government contracts.
Roberto Rubio, Director of the National Foundation for Development described the situation as absurd.
"Reacting in that irrational way does not have a legal basis," Rubio said.
Nayib Bukele will sue La Prensa Gráfica for defamation. Bukele said La Prensa Gráfica has published misinformation about million-dollar contracts awarded by the municipality.
La Prensa Gráfica, who reportedly obtained official documents related to the deal, published articles on million-dollar contracts that the mayor of San Salvador granted to foreign companies that were going to install surveillance cameras.
https://twitter.com/Fabricioleon/status/825456315111731200
The mayor reportedly bought the most expensive option for the project. The municipal council has made three appeals to review the contract.
Councilman Edwin Zamora of the ARENA party said a high level commission was created that will investigate the purchase process, with help from representatives of the Attorney General's Office (FGR).
Bunker Trolls
Nayib Bukele has also been linked to Bunker, a digital marketing company contracted by Bukele to develop a mobile application for the mayor's office.
In November 2015, Bunker employees were arrested, accused of copying the La Prensa Gráfica website before trolling it. More details and evidence about this came to light after officials analyzed Whatsapp conversations between programmers.
A few days later, Bukele called for a rally in front of the FGR. During his speech, Bukele denied the accusations against him:
"If someone did it, it was not me," he said.
Bukele turned to the prosecutor during the rally and said, "I'll tell you right now, prosecutor, count on us if you're going to fight for the people. Now, how will the prosecutor prove it? Well, you can come down if you want … If you, Mr. Prosecutor, are going to work for this town, this town is going to be with you. If you, prosecutor, go to work for La Prensa Gráfica, this town is going to run you out of the office."
"The Millennial One Who Will Save a Violent City"
Nayib Bukele has been mentioned in various international media, including DW, BBC News, Society and Die Zelt.
In October, the English newspaper The Guardian wrote an article called "Can a millennial mayor save one of the world's most violent cities?"
The article narrates the violence that El Salvador suffers, and describes how the author met Bukele to hear his explanations about projects to reduce violence.
The article called El Diario de Hoy and La Prensa Gráfica enemies of Bukele, since they rarely publish stories about Bukele's projects and instead publish critical reports about scandals in his administration.
The US magazine Foreign Policy included Bukele in its 2016 FP Global Thinkers list, under the category of "decision makers" for "plotting an urban face-lift" and for "planning a new urban look."