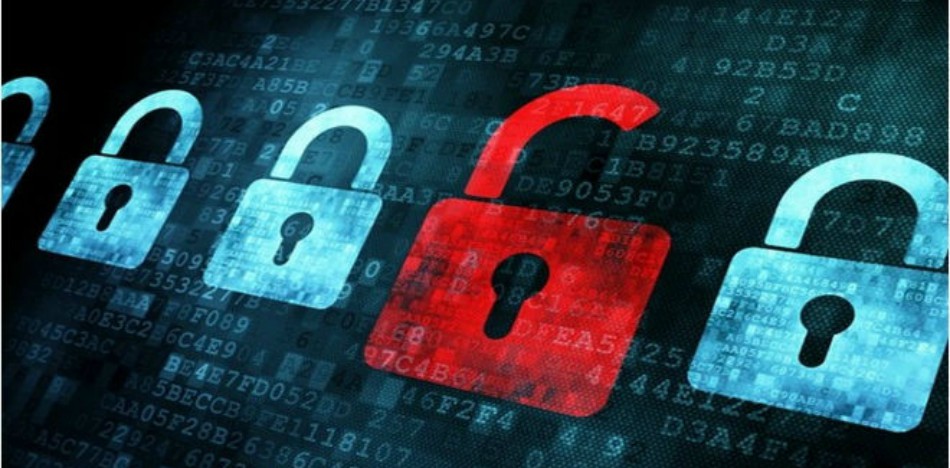 EspañolSeveral major economic and business groups in El Salvador have spoken out about spying by the government, which officials denied this week.
The El Salvador government denied claims that The Salvadoran Foundation for Economic and Social Development (FUSADES), the National Association of Private Enterprise (ANEP) and the Chamber of Commerce (Camarasal) had found evidence of espionage in the form of hidden microphones in their facilities.
"This government in no way is linked to this type of illicit behavior," President Spokesman Eugenio Chicas told the media this week. "If it has occurred as it has been described, this government joins in on the demand for investigation of such crimes."
"As a government with great firmness, we have condemned any kind of intimidating activity, persecution or violation of the rights that any institution may have in this country," Chicas added. "We have condemned this type of practice wherever it comes from."
Chicas said officials were surprised at the type of technology that was found in those facilities, since one of the wired devices was inferior to current digital technology.
On January 10, Fusades reported espionage in one of its offices.
"This lamentable fact confirms for us that these presumptions are correct, that sadly espionage and political harassment in El Salvador are real," President of Fusades Miguel Ángel Simán Simán said.
"To hide behind a microphone and then manipulate information and to then accuse and discredit us is unacceptable," Simán said. "We do not hide like the cowards … we do not need hidden microphones to avoid debating ideas."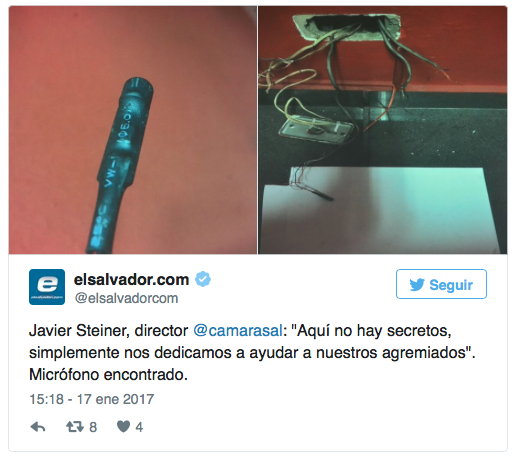 After that discovery, Camarasal reviewed its facilities and reportedly  found a device that measured approximately four centimeters.
"The union hopes that the investigations will clear things up and show how, by whom and for what purposes this espionage device was being used," said President of Camarasal Javier Steiner.
ANEP reportedly found telephone spying systems at its headquarters.
According to its spokesman, the device found is a factory microprocessor containing a microphone, with a transmitter frequency of 900 Mhz, with transmission capacity of more than 600 meters and was connected to the cables of the surveillance camera system in their offices.
Sources: El Diario de Hoy, EDH