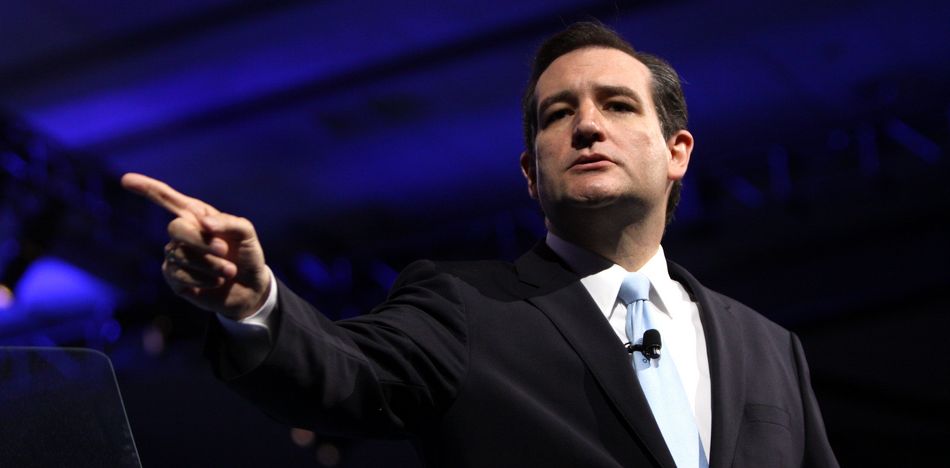 EspañolRepublican Senator Ted Cruz challenged President Barack Obama and other officials of his administration to not attend the funeral of Cuban Dictator Fidel Castro, who passed away last week.
Cruz appeared on ABC News saying that the death of Fidel Castro is an interesting test for the current administration.
"It's an opportunity for United States officials to show where they stand," he said. "We are on the side of human rights and don't celebrate a person who for 60 years has had blood on his hands."
I very much hope that we don't see any US government officials going to Fidel Castro's funeral. pic.twitter.com/iVPLgwvVXz

— Ted Cruz (@tedcruz) November 27, 2016
He said he hopes he sees Obama, Vice President Joe Biden and Hillary Clinton, among the rest of high-standing Democrats decide not to stand in line to "entertain a tyrant killer and thug."
"If you were not at the funeral of Pol Pot or Stalin because they were Communist dictators and killers, then you don't have to do what Barack Obama and Justin Trudeau are doing," he said. "They are celebrating Fidel Castro."
Cruz's father Rafael fled from Cuba in the 1950s after being imprisoned by the Fulgencio Batista regime. Years later, Cruz's aunt was captured by Castro before being able to leave Cuba for the United States.
A dictator is dead. But his dark, repressive legacy will not automatically follow him to the grave https://t.co/fNjWVnqzsv

— Ted Cruz (@tedcruz) November 27, 2016
The senator said he hopes Castro's death represents a hope for more liberty for Cubans, and criticized the politics of Obama and his relationship with Raúl Castro.
"Raúl is a dictator at the moment," Cruz said. "Obama has channeled billions of dollars toward Castro and that money is being used to oppress dissidents."
Fidel Castro's Funeral Procession
The government of Cuba has drawn up the plans for Castro's funeral. His remains will be cremated as requested, according to his brother, Raúl Castro.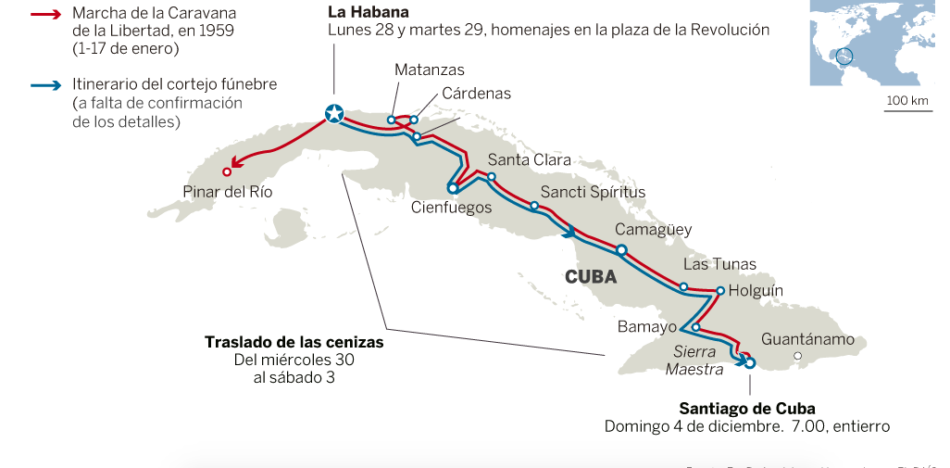 The funeral processions begins Monday, November 28 with tributes in Havana's Revolution Plaza. Castro's ashes will travel throughout the island starting Wednesday, November 30. They will start in Havana and end in Santiago de Cuba on December 4, where he will be cremated.
The funeral services will reportedly be called the "Caravan of Liberty" in honor of the military rebellion Castro led in 1959.