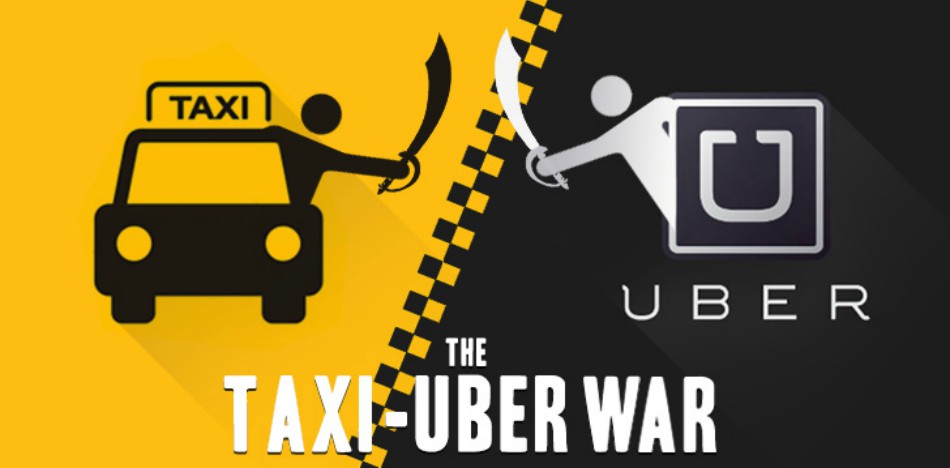 EspañolWhen Uber announced it would open operations in Guatemala, the news was not well-received by taxi drivers.
Who, after all, wants that kind of competition in the market? Who wants such a competitive player to steal the customer out of no where?
But what for taxi drivers seemed like a curse, was a blessing for users trying to get around town. And that's a sign that healthy competition is important for improving the market. It's the way humans divide tasks for efficiency — from food production to transportation. Everyone is dedicated to what they consider a quality service or product, and improving that quality is how we improve the market.
Through this division of labor each person in society helps the other directly and indirectly. The one that offers a more efficient solution gains more. Gaining means not only earning more money, but also solving a problem for another person.
He who does not improve, perishes. As Blockbuster died for Netflix, Kodak broke down against digital cameras, and it seems that cell phones are gaining on those digital cameras. These brands did not renew their services in the market and are remembered as part of the past.
Guatemalan taxi drivers seem to understand this lesson, and haven't just stood by protesting. Instead, they have worked together to make a better product, creating a mobile app called Ciklo that requests taxis.
This effort involves more than 7,000 taxi drivers across Guatemala, the application being available come January 2017.
This is the kind of competition that benefits the market, and as a result, the users of the service.