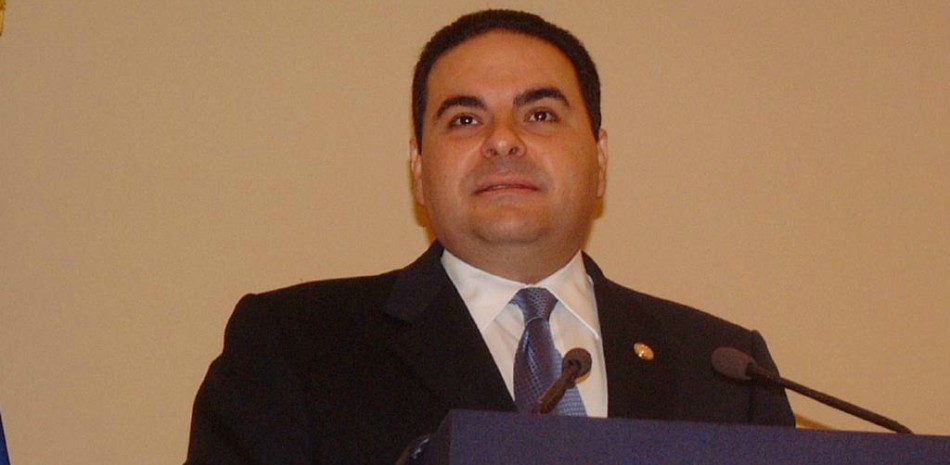 EspañolEx-President of El Salvador Elias Antonio Saca (2004-2009) was arrested during the wedding of his oldest son Sunday, October 30 on charges of money laundering and illicit enrichment, among other things.
Later, the authorities reported two other arrests had been made regarding the Saca administration: Former Secretary of Communications Julio Rank and former Secretary of Youth César Funes.
Además del expdte. Saca se ha capturado a Cesar Funes, Julio Rank, Elmer Charlaix, Pablo Gómez, Fco. Rodríguez y Jorge Alberto Herrera. 2

— Fiscalía General de la República El Salvador (@FGR_SV) October 30, 2016
"He was arrested at 1:30 a.m. during the wedding of his son," Saca's lawyer told the media. "They don't even spare you in interrupting the most intimate moments and that's regrettable."
The lawyer added that the ex-President "is doing well. He's strong, has strength and faith in God, aware that it will be a horrible battle but that they will overcome it and show enough evidence to prove his innocence."
The arrest warrant was approved by El Salvador's Attorney General's office on grounds of alleged embezzlement, money laundering and illicit enrichment.
Two weeks ago, Saca's Private Secretary Elmer Charlaix was sent to jail as well for illicit enrichment of more than US $18.7 million. According to reports, he had used a check worth US $400,000 on behalf of Saca's party Alianza Republicana Nacionalista.
VÍDEO: Hubo días en que Presidencia emitía cheques por más de $2 millones en favor de Pdte Saca
https://t.co/N3YOreQB58 vía @_ElFaro_

— ricardo vaquerano (@rikirraka) October 30, 2016
Last week, President of the Commission of Ethics and Probity Sidney Blanco said that during Saca's time in office, those involved moved more than US $15 million from Charlaix's account into Saca's.
Blanco also explained that Saca's adminstration used issuance checks to third parties as a facade for embezzling some US $20 million.
En 2004 Presidencia emitió cheques por $15 millones en favor de Pdte Sacahttps://t.co/CMmEsxAOTl"partida-secreta"-de-la-Presidencia.htm

— ricardo vaquerano (@rikirraka) October 30, 2016
Magistrate for the Constitutional Division Rodolfo Gonzáles said Saca individually received a "secret split" of money, which came out of the budget for the country's intelligence units.
"This is a very scandalous revelation about abuse of public funds," he said.
Expresidente Tony Saca, Julio Rank y César Funes se encuentran arrestados en la División Antinarcóticos (DAN). VIDEO: E. Hernández pic.twitter.com/uYpXVXJar7

— elsalvador.com (@elsalvadorcom) October 30, 2016
Gonzalez said they don't know the final destination of lots of the diverted funds. Rather, their attention was drawn to the delivery of checks to people that have nothing to do with combatting crime. In the trial, they will have to prove that Charlaix made the final decision regarding where those checks went.
Saca was a businessman in the communications sector before becoming President of El Salvador for the ARENA party.
Sources: ABC, El Diario de Hoy, La Prensa Gráfica,